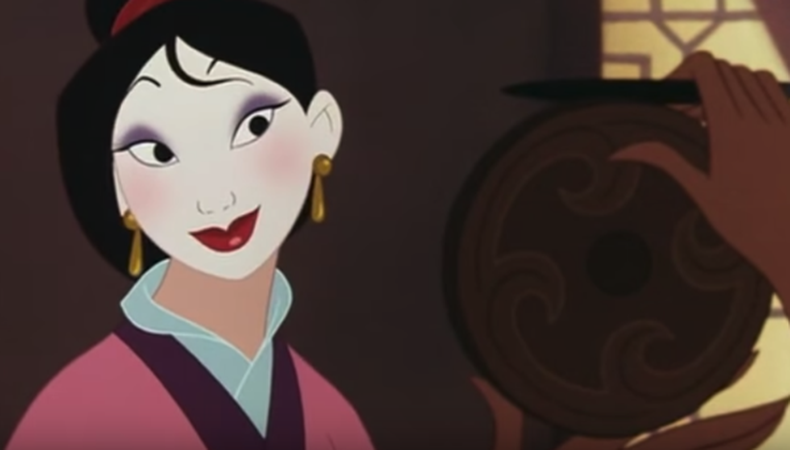 Greenlit means a project is officially a go, so all you have to do is follow these leads to stay up to date. You never know where you'll find an opportunity to land an audition!
"Mulan"
Under the direction of CD Debra Zane, the 2019 live-action remake of Disney's "Mulan" has filled its titular role. Chinese actor and singer Liu Yifei, known also as Crystal Liu, will play the bold warrior in the film, which will be directed by Niki Caro. The actor won out over thousands of potential stars, and has been seen in "The Forbidden Kingdom" and "Ip Man 3." The announcement comes after Lion King's reboot cast was just announced, and "Dumbo" is the most recent live-action remake to be in production. Now that "Mulan" has its star, it's likely the casting process will continue down the roster of characters with Zane leading the way.
"The Night Manager"
BBC-AMC joint venture "The Night Manager" saw a successful first season in early 2016, without much movement on another installment since. That has changed now that the team has tapped Matthew Orton to write new episodes. Tom Hiddleston led the first season, but there is no word yet on if the story will continue to follow him as Jonathan Price, or create more of an anthology. Considering the production company and likely director Susanne Bier will stay on for further episodes, it seems likely they'd go back to Noureddine Aberdine and Jina Jay on the casting front.
"Mindhunter"
Jonathan Groff starrer "Mindhunter" has been renewed for another season by Netflix. Executive producer David Fincher told the Pittsburgh Post-Gazette in October that the team had outlined five seasons of the story, and given its positive reception, the renewal isn't a huge surprise. In another interview, with Billboard, Fincher revealed that the second season will cover the Atlanta Child Murders that took place in the late 70s and early 80s. If the team sticks with the production, Julie Schubert will be casting the new episodes, and a new investigation likely means almost a whole new cast. The story might be set in Atlanta, Georgia, but it's unclear as of now where production will actually take place. Pittsburgh, Pennsylvania hosted the season one shoot.
"The Chilling Adventures of Sabrina"
Sabrina the Teenage Witch just made the jump from The CW to Netflix, and earned 20 episodes in the process. The Greg Berlanti–produced series that was in development at the network as a companion to its other "Archie Comics"–inspired series, "Riverdale," has moved to the streaming service and picked up for two seasons. The network reportedly decided not to go forward with the series so they could focus on a new iteration of "Charmed." The story will keep its original premise as a dark interpretation of the comic character. No word yet on who will take on the titular character, but as Berlanti is sticking around as executive producer with Warner Bros., that means his go-to CDs David Rapaport and Lyndsey Baldasare will likely continue filling the roles, as they were doing so for The CW.
Shel Silverstein Biopic
While James Franco's latest foray into portraying a real person is just hitting theaters, he's signed on to direct and star in another biographical depiction of a famous creative. Franco is busy as ever, with 12 projects in various stages of production, four of which he's directing, and three more in development. This added film is based on the book about the author and cartoonist, "A Boy Named Shel." It might be a little while before this new addition goes into production, and Franco has worked with several different CDs on projects he's directed, but Cynthia Huffman seems like a strong possibility to take the reigns. She cast two of his four films already in development, and they worked together previously on "Actors Anonymous."
Secret Chris Morris Comedy
The Telegraph reported this week that Chris Morris, the mind behind "Four Lions" and "Brass Eye," will be releasing a film in 2018. That doesn't seem too weird except for the fact that the film was shot in secret during the summer, reportedly in the Dominican Republic. The cast is said to feature Anna Kendrick and Danielle Brooks alongside Denis O'Hare, James Adomian, and Kayvan Novak. No plot details are available, but Anna Kendrick posted a photo to her Snapchat (and reposted to this fan account) in a tropical location wearing what appears to be an FBI uniform, bulletproof vest, and carrying a heavy duty machine gun. Unfortunately, it's a little late for this opportunity since it's already shot, but it's just more proof that it can pay off to keep an ear to the ground because sometimes you really don't know what projects are in the works.
Browse the Backstage talent database!