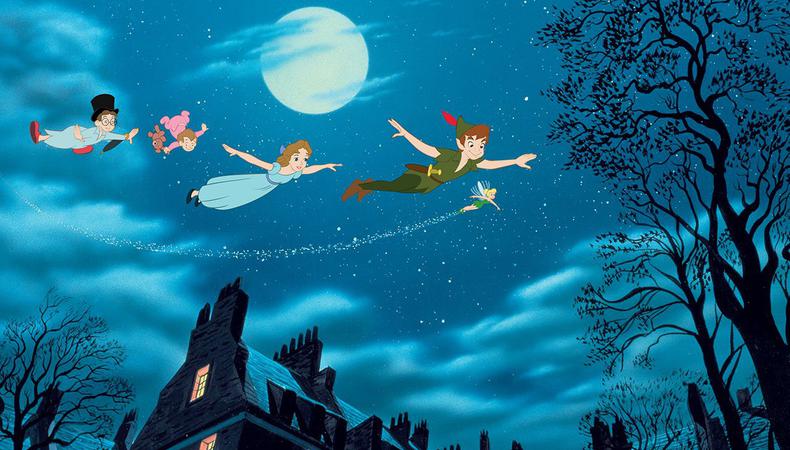 Greenlit means a project is officially a go, so all you have to do is follow these leads to stay up to date. You never know where you'll find an opportunity to land an audition!
"Peter Pan"
Disney's "Peter Pan" is getting closer to being ready to fly. The upcoming live-action pic based on the 1953 animated classic has found two of its stars: newcomer Ever Anderson will play Wendy and Alexander Molony will play the eponymous Peter Pan. Initially, the film (operating both under the titles "Peter Pan" and "Peter Pan & Wendy" at the moment) was supposed to end up on Disney+ ala "Lady and the Tramp," but according to Variety, the film is now aiming for a theatrical release. David Lowery will direct from a screenplay he wrote with Toby Halbrooks and Arthur T. Manderley. Debra Zane is the casting director.
"Loki" Series
It seemed only a matter of time before Richard E. Grant made his way into the Marvel universe. The British actor, internet favorite, and Barbra Streisand superfan has reportedly joined the cast of the upcoming Disney+ series "Loki," starring Tom Hiddleston. Details of Grant's role are being kept under wraps (though fans have their guesses), but he is only expected to be in for a brief but important role. Grant joins the Owen Wilson, Gugu Mbatha-Raw, and Sophia Di Martino in the cast. The project, written by Michael Waldron and directed by Kate Herron, is slated for an early 2021 release. Marvel veteran Sarah Finn is the casting director.
"Suspicion"
Once a rare face on television, Uma Thurman, is returning to the small screen for another series regular role. Most recently the star of the Netflix supernatural drama "Chambers," Thurman is set to star in the upcoming Apple thriller series "Suspicion," an adaptation of the Israeli series "False Flag" which follows the kidnapping of the son of a prominent businesswoman (played by Thurman). Kunal Nayyar, Noah Emmerich, Georgina Campbell, Elyes Gabel, Elizabeth Henstridge, and Angel Coulby will also star, and Rob Williams will serve as showrunner. The series will be produced out of the U.K., but no timetable has been released at this time.
"Midnight in the Switchgrass"
Last up, reported first by Deadline, Colson Baker (aka Machine Gun Kelly), Lukas Haas, and Sistine Stallone have joined the cast of the upcoming Randall Emmett-directed serial killer thriller "Midnight in the Switchgrass." The film, which follows a local Florida detective and a resilient FBI agent who team up to find the man responsible for a string of unsolved murders, recently began production in Puerto Rico (though, expect a pause on that for a while). It will be led by a star-studded cast including Megan Fox, Emile Hirsch, Bruce Willis, Caitlin Carmichael, Michael Beach, and Welker White.