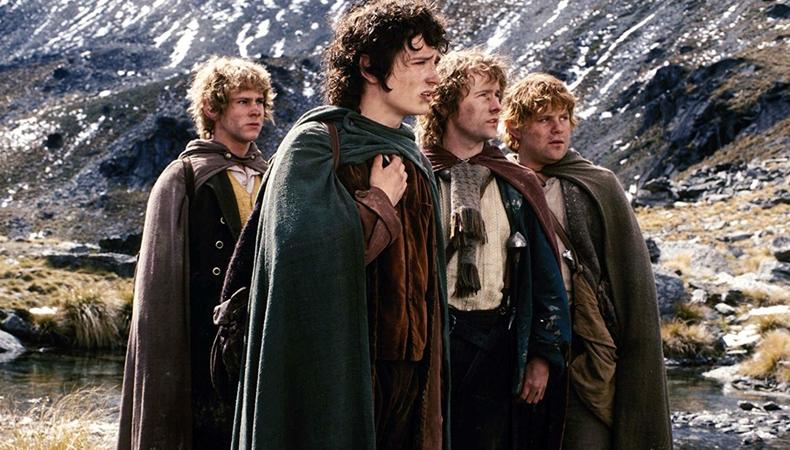 Greenlit means a project is officially a go, so all you have to do is follow these leads to stay up to date. You never know where you'll find an opportunity to land an audition!
"The Lord of the Rings"
First reported by Deadline, Ema Horvath will soon head to Middle-earth as a series regular in Amazon Studios' highly anticipated "The Lord of the Rings" television series. The new series will reportedly explore new storylines preceding "The Fellowship of the Ring." Horvath will join the unconfirmed cast of Markella Kavenagh and Joseph Mawle. The series is currently in pre-production and is ready to begin filming in New Zealand for its first season, and it has already been renewed for a second. J.D. Payne and Patrick McKay will serve as showrunners and executive producers. A casting director has not been made public yet.
HP Lovecraft Film
Coming off the news they would no longer be helming a future film in the "Star Wars" universe, "Game of Thrones" showrunners David Benioff and D.B. Weiss have set their next project at Warner Bros., an untitled thriller about HP Lovecraft inspired by Hans Rodionoff's graphic novel "Lovecraft." The duo will not write the project; instead, the script will be penned by Phil Hay and Matt Manfredi, the team behind "Æon Flux," "The Invitation," and other projects by Karyn Kusama, who will executive produce. No further details about the film have been announced and Kusama has typically varied her casting team on her projects with Hay and Manfredi, so this will be a major project to watch in the coming months.
"Home Alone"
They're doing it again, this time over at Disney+. As previously announced, the new streaming service will create a reboot of the classic holiday film "Home Alone." Now, casting has been announced for the project. Archie Yates, Ellie Kemper, and Rob Delaney will star in the film (although Kemper has not officially closed the deal yet). Dan Mazer is also on board to direct from a script by Mikey Day and Streeter Seidell. The reboot will follow not Kevin McCallister but a new character in a similar premise as the original franchise. It's unclear at the moment who Delaney and Kemper will play. McCarthy/Abellera is casting.
WeWork TV Series
A "Succession" favorite has set a new TV project. Nicholas Braun, best known as Cousin Greg on the HBO hit, will reportedly play WeWork founder Adam Neumann in a limited series chronicling the rise and relative fall of the startup. Chernin Entertainment and Endeavor Content have acquired TV rights to a forthcoming book from Wall Street Journal reporters Eliot Brown and Maureen Farrell. A network has yet to be attached and writer has yet to be announced for the limited series, but Braun will executive produce, with a team coming once more of the big picture details are in place.
"Shut In"
Now an Emmy-winning director, Jason Bateman is looking to continue his directorial success with a new project. The multihyphenate will helm "Shut In," a New Line horror flick that will follow a single mother who is held captive by her violent ex, with her two young children left at risk. First-time scribe Melanie Toast will pen the script. Bateman will reportedly not star, but casting has not been announced at this time. Sources say that the film is on course for a production start in the first quarter of 2020.
"The Master and Margarita"
First reported by Deadline, director Baz Luhrmann will add to his already-busy to-do list after securing the rights to the cult Russian novel "The Master and Margarita." Luhrmann will produce with Svetlana Migunova-Dali, Grace Loh, and Natalia Rogel, with Luhrmann possibly directing, as well. If Luhrmann does end up directing, the adaptation of the Mikhail Bulgakov novel will likely go into production after he finishes his current Warner Bros. Elvis Presley biopic. Ronna Kress has been his trusty casting director for several of his previous projects for both directing and producing, so we may see her do some side casting outside of her Fox gig and lead the team for this, as well, especially with it being a passion project for Luhrmann.