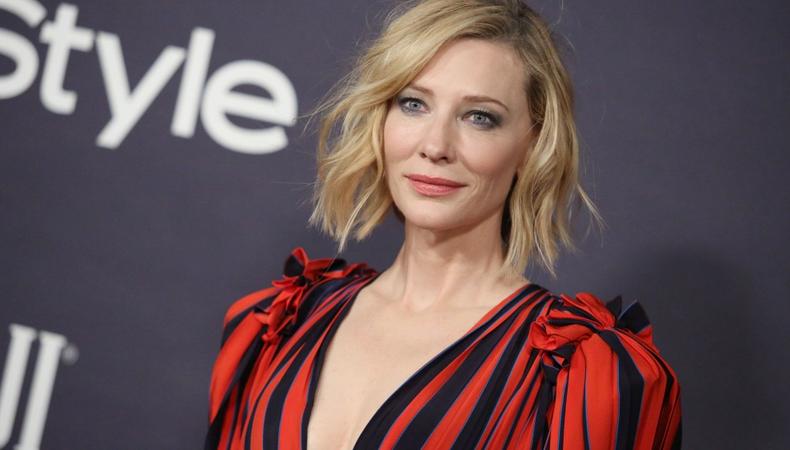 Greenlit means a project is officially a go, so all you have to do is follow these leads to stay up to date. You never know where you'll find an opportunity to land an audition!
"Mrs. America"
Joining Cate Blanchett in the upcoming FX series "Mrs. America" will be a star-studded cast: Sarah Paulson, Uzo Aduba, Rose Byrne, James Marsden, Kayli Carter, Ari Graynor, Melanie Lynskey, Margo Martindale, John Slattery, Jeanne Tripplehorn, and Tracey Ullman. The nine-episode limited series will center on efforts to ratify the Equal Rights Amendment and the unexpected backlash led by Phyllis Schlafly (Blanchett) as told through the eyes of women in that era, including Gloria Steinem (Byrne), Shirley Chisholm (Aduba), and others. Dahvi Waller ("Mad Men") will pen the script with the first two episodes directed by Anna Boden and Ryan Fleck ("Captain Marvel"). Carmen Cuba Casting is leading the casting team.
"Saw"
The game will continue—this time, in the hands of Chris Rock. Rock has teamed up with Lionsgate and Twisted Pictures for a reboot of the "Saw" franchise and has written a reimagined story that will be adapted by Peter Goldfinger and Josh Stolberg. Darren Lynn Bousman, who directed "Saw" films two through four, will helm this latest project, which could mean CD Stephanie Gorin may also return. The high-grossing horror franchise released its last installment in 2017 with "Jigsaw." The new film is slated to be released on Oct. 23, 2020.
"Breaking News in Yuba County"
There is, in fact, "Breaking News in Yuba County": an all-star cast. The Tate Taylor-directed dramedy has assembled Allison Janney, Mila Kunis, Regina Hall, Awkwafina, and Samira Wall for its starring roles. The film centers around a pencil pusher (played by Janney) who catches her husband in bed with another woman, leading to his death from a heart attack and his now-widow to bury his body and reap the celebrity benefits of having a missing husband. Amanda Idoko is writing the script for the film, which is due to begin filming next month in Mississippi. Barden/Schnee is the casting team.
"Four Good Days"
Kunis has also recently picked up another role. The actor will star alongside Glenn Close in Rodrigo García's substance abuse drama "Four Good Days." Close will play Deb, a mother helping her daughter, Molly (Kunis), work through four crucial days on Molly's road to recovery from substance abuse. The story is based on Pulitzer Prize winner Eli Saslow's Washington Post article; Saslow co-wrote the script with García. Principal photography is set to begin in September in Los Angeles. García and Close have worked together previously on 2011's "Albert Nobbs." That project used Amy Hubbard and Priscilla John as its casting team, although in recent years, García has worked multiple times with CD Richard Pagano.
"Anita"
One of the LGBTQ community's biggest opponents is the focus of this long-gestating Anita Bryant biopic that will be starred by Ashley Judd and Neil Patrick Harris. Bryant, a TV pitchwoman and singer, actively and aggressively campaigned against local anti-discrimination ordinances in Florida during the 1970s, inadvertently igniting the gay rights movement. Chad Hodge, who will write and direct, spent a significant amount of time with Bryant in her home researching the piece. Judd will play Bryant and Harris will play Hodge. Principal photography will begin in September following further casting, which will be led by CD Debra Zane.