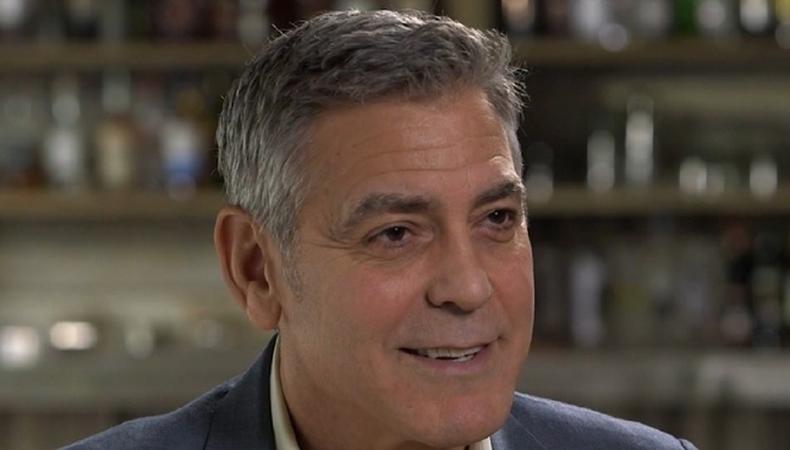 Greenlit means a project is officially a go, so all you have to do is follow these leads to stay up to date. You never know where you'll find an opportunity to land an audition!
"Catch-22"
George Clooney is getting back into the director's chair, this time to adapt the classic novel "Catch-22" for the screen. The actor-director will be making his return to TV for the story, which will be made into a six-episode series for Paramount TV, but no network is attached to air. Clooney will play Colonel Cathcart in the series, in addition to directing. No other cast has been announced. He will likely work with Ellen Chenoweth on recruiting talent, as she's been his go-to for past projects he's directed. The series will likely shoot in the first half of 2018, and although the story takes place in Italy during WWII, it's unclear whether production will happen there.
"Come From Away"
The smash hit best musical Tony nominee will jump from stage to screen, and Tony-winning director for the show, Christopher Ashley, will helm the film adaptation. Also making the jump are the Tony-nominated writers of the book, music, and lyrics, Irene Sankoff and David Hein, to handle the screenplay. No production date has been announced, but with a team attached, it seems like everything is moving along. Once a script is written, they will need to cast the film, and whether or not they will use original cast members, it's likely they'll tap Telsey + Co., like they did for the show, to fill out the roster.
"The Good Time Girls"
Costume designer turned director Courtney Hoffman is turning her directorial debut short into a full-length film. Western short film "The Good Time Girls" will be her feature directorial debut. She's known for the costumes you see in movies like "Baby Driver," "Captain Fantastic," "The Hateful Eight," and "Palo Alto," but made a shift into directing last year with her first short. The story followed a group of women who were brothel workers and became vigilantes to seek revenge on those creating terror in the west. Laura Dern headed up the cast of the short and was joined by Garret Dillahunt and Alia Shawkat, among a small ensemble of others. There's no word on if the original cast will return for the feature, and although Sunday Boling and Meg Morman handled casting for the short, "The Handmaid's Tale" CDs Sharon Bialy and Sherry Thomas will take over filling out the roster for the feature-length film, which will start production in New Mexico in February.
"Take Two"
Creators of ABC's "Castle" are at it again for the network with a new procedural that the network has given a straight to series order. The story follows a former star of a police drama who is out of rehab and wants to make a comeback so she shadows a private investigator and proves herself more valuable than expected. The two lead roles have already been filled by Rachel Bilson as Ella, the actor, and Eddie Cibrian as Eddie, the investigator. No other talent has been announced, and if creators Terri Edda Miller and Andrew W. Marlow fall back on familiar staff, Kendra Castleberry might take on casting. Her partner in casting "Castle," Donna Rosenstein, now handles that post at Amazon Studios.
"Cool Kids"
A high school-style drama, but for 70-somethings is coming to Fox in multi-cam comedy "Cool Kids" from the creators of "It's Always Sunny in Philadelphia." The story follows three friends in a nursing home who run the place (socially, at least) until a woman comes in and shakes everything up. Principal casting has been handled, with the three men being played by David Alan Grier, Martin Mull, and Leslie Jordan, and the woman to be played by Vicki Lawrence. No other talent has been announced. While it's unclear who has handled the main casting if the team goes to their "Always Sunny" regular, it will be Wendy O'Brien who casts the pilot, which is eyeing a December start for upfront consideration.
"Hitman"
Hulu will be home to the video game-turned-series, "Hitman," from the creator of the "John Wick" franchise, Derek Kolstad, who will write the pilot. Not much information about the series has been released, but Hulu and Fox 21, who will join in making the series, are hoping to tap into the popularity of the game, which was originally released in 2000 and follows the character Agent 47. Much of Kolstad's time in Hollywood has been spent on one of three "John Wick" movies, the third of which will be released in 2019, and Jessica Kelly and Suzanne Smith cast all three films, so he could look to them for this new venture as well.
Looking to get cast? Apply to casting calls on Backstage.