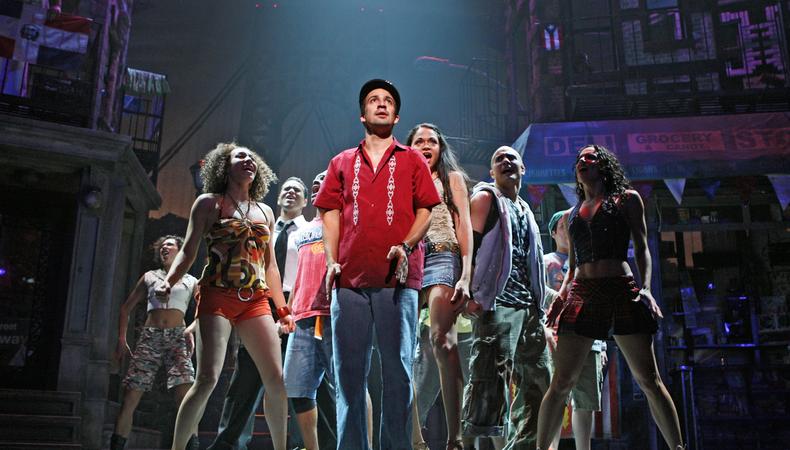 Greenlit means a project is officially a go, so all you have to do is follow these leads to stay up to date. You never know where you'll find an opportunity to land an audition!
"In the Heights"
We're another step closer to learning what it's like in Washington Heights on screen. The upcoming film adaptation of Lin-Manuel Miranda's debut musical "In the Heights" has found its Benny in Corey Hawkins. The "Straight Outta Compton" actor will join Anthony Ramos, who will play the bodega owner Usnavi. As previously announced, Jon M. Chu will direct the Warner Bros. feature. The production has put out a couple of casting calls already, including a major digital hunt, so expect to see more as the film continues to add to its principal and supporting roles. Broadway casting giant Telsey + Company is in charge of filling out the roster.
"Dune"
The upcoming Denis Villeneuve adaptation of "Dune" has recently reportedly added some major names to its cast. Oscar Isaac and Javier Bardem are both in final negotiations to star in the feature, which tells the story of Paul Atreides and his family, who accept control of the desert planet Arrakis, the producer of a highly-valuable resource. After Paul and his family are betrayed, he leads a rebellion to restore their control. Timothée Chalamet will star in the picture as Paul, with Rebecca Ferguson, Stellan Skarsgard, and Charlotte Rampling also on board. Bardem will play Stilgar, one of the Freman warriors, and Isaac will play Paul's father. Villeneuve will direct from a script he has co-written with Eric Roth and Jon Spaihts. Francine Maisler is the casting director for the film.
"You"
Moving from Lifetime to Netflix, the psychological thriller series "You" has become a surprise smash. Now, casting for its second season is underway, leading with "The Haunting of Hill House" actor Victoria Pedretti. Pedretti will play Love Quinn, an aspiring chef who, while tending to her own deep grief, meets Joe Goldberg (Penn Badgley) and recognizes a shared sense of life-changing loss. Season two will be set and filmed in Los Angeles with no official start date yet. Rapaport/Baldasare and Bowling/Miscia were both in charge of casting Season 1, so be sure to watch their doors for opportunities on the new season.
"The Power of Love"
A music icon is getting her close-up… sort of. French actor-director Valérie Lemercier will star in the ambitious feature "The Power of Love," a fictionalized story inspired by the life of superstar Céline Dion. The big-budget, French-language project will feature Dion's songs and will chart her life from the late 1960s to the present day through the character Lemercier will play. Lemercier will also direct from the script she wrote, and filming will begin this spring in France.
Charlie Day-Rob McElhenny Apple Series
During the off-season of "It's Always Sunny in Philadephia," stars Rob McElhenney and Charlie Day are hard at work on their upcoming Apple series. F. Murray Abraham, Imani Hakim, David Hornsby, Danny Pudi, Ashly Burch, Charlotte Nicdao, and Jessie Ennis have all recently been cast opposite McElhenney. Written by McElhenney and Day, the comedy will be set in a video game development studio and "explore the intricacies of the human condition through hilarious and innovative ways." This is the duo's first collaboration since they started work on the hit FX comedy. The still-untitled series is still without an officially-announced casting director, but the duo has seen success in their "It's Always Sunny" CD Wendy O'Brien.