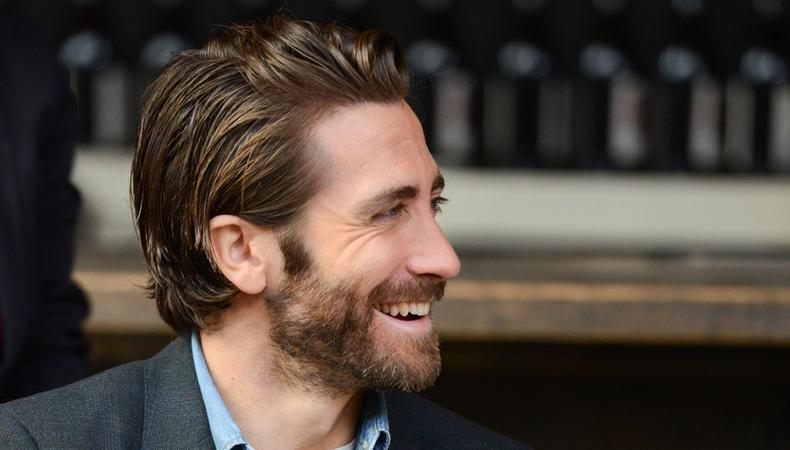 Greenlit means a project is officially a go, so all you have to do is follow these leads to stay up to date. You never know where you'll find an opportunity to land an audition!
"The American"
Following his run in Stephen Sondheim's "Sunday in the Park with George," in which audiences learned the extent of his musical ability, Jake Gyllenhaal will be moving onto the next musical project. He will be playing composer and conductor Leonard Bernstein in the Cary Fukunaga-helmed "The American." Adapted from the Humphrey Burton biography "Leonard Bernstein," "The American" will follow Bernstein's rise from 25-year-old sensation of the New York Philharmonic to American music icon. There's no casting director formally attached to the project yet, but Fukunaga could return to "Beasts of No Nation" CD Harrison Nesbit or "Jane Eyre" collaborator Nina Gold.
"Dali Land"
Director Mary Harron will always hold a special place in American film history with her classic adaptation of the Bret Easton Ellis novel "American Psycho," consistently ranking high up on the list as one of filmgoers' favorite female-helmed films. It's been a few years since she's worked on a feature film, but she's now getting a big one with the Ben Kingsley-led Salvador Dali biopic "Dali Land," which will chart the artist's complicated and unusual marriage to his wife and muse, Gala, played by Lesley Manville. She may not have worked on a feature film in a few years, but she's used Paul Schnee for her last two, including the currently-in-production "Charlie Says." Signs point to Schnee for "Dali," as well.
"Spamalot"
A lot of films are becoming Broadway musicals, but that doesn't mean Hollywood can't make things go the other way as well. The next on the docket seems like it will be "Spamalot." The 2005 musical adapted from 1975's "Monty Python and the Holy Grail" and one of the most Tony-nominated shows in history, will get a Fox feature adaptation from Broadway legend Casey Nicholaw. Even though Nicholaw is so prominent on Broadway that a "signature Nicholaw moment"—a mid-show standing ovation—is as widely accepted as a Tarantino trunk shot, this will be his first time helming a film, and Tara Rubin cast the original stage production, so it's possible she'll be recruited for the film adaptation as well.
"I'll Be Gone in the Dark"
The world might have said goodbye to Michelle McNamara, but her legacy lives on in her bestseller "I'll Be Gone in the Dark: One Woman's Obsessive Search for the Golden State Killer." The book has helped in the identification and arrest of a suspect in the decades-old case. Now, the book and case have resulted in a new docu-series at HBO, as announced last week, with Liz Garbus will direct the series. There's no word yet as far as what kind of cast will be needed in the project, but but those with lookalikes in the story should prep their reenactment skills for the nonfiction series.
"Are You Sleeping"
As the Golden State Killer cases play out on the national stage, a series that lives in the genre has been given an order at Apple. "Are You Sleeping," based on the novel of the same name by Kathleen Barber that examines the country's obsession with true-crime stories, will get 10 episodes and will star Octavia Spencer. "The Good Wife" creator Nichelle Tramble Spellman will serve as showrunner and will be produced by Reese Witherspoon's production company Hello Sunshine. Spellman could return to her "The Good Wife" casting team led by Mark Saks for what is sure to be another riveting drama, so keep an eye on his door.
Looking to get cast? Apply to casting calls on Backstage.