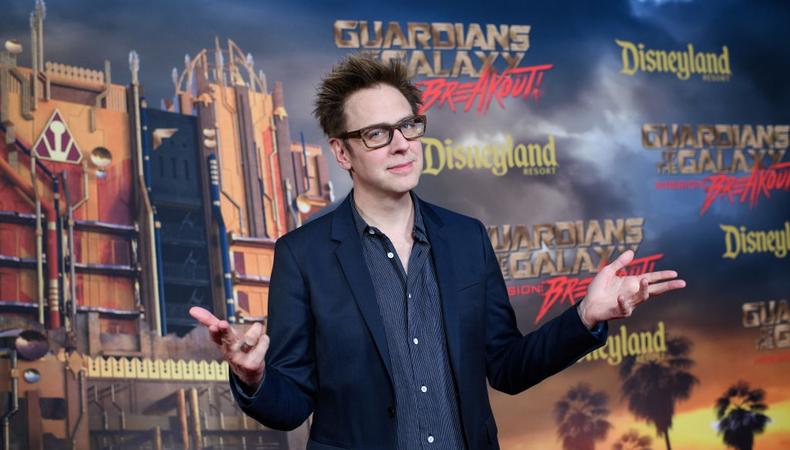 Greenlit means a project is officially a go, so all you have to do is follow these leads to stay up to date. You never know where you'll find an opportunity to land an audition!
"Guardians of the Galaxy 3"
There has been a lot of controversy over the decision to fire James Gunn from the forthcoming "Guardians of the Galaxy: Vol. 3," but Disney and Marvel have reversed the decision to remove him from the helm of the threequel. Gunn will direct the third installment of the "Guardians of the Galaxy" series after initially being sacked from the production following the resurfacing of offensive tweets. With a director set, production can move forward and Sarah Finn, too, will return as the CD.
"Shang-Chi"
Marvel has found its director for the upcoming "Shang-Chi." Destin Daniel Cretton will direct the blockbuster, which will be the first superhero movie with an Asian protagonist. Cretton is currently directing "Just Mercy," which follows world-renowned civil rights defense attorney Bryan Stevenson and stars Michael B. Jordan and Brie Larson, who are coincidentally also relatively recent Marvel Cinematic Universe additions. Dave Callaham is writing the script for "Shang-Chi," which will reportedly modernize the comics, which follow Shang, a Chinese-American superhero with a mastery of numerous unarmed and weaponry-based skills. As with nearly all Marvel film projects, expect Finn to cast this one.
"The Devil Wears Prada"
A movie-to-musical adaptation? On Broadway? Groundbreaking. But it is possible this one could be. "The Devil Wears Prada" stage adaptation will be written by Elton John and Shaina Taub and now, we have more news on its development: Anna D. Shapiro has been tapped as the show's director. Shapiro most recently helmed Young Jean Lee's "Straight White Men" on Broadway and has previously directed "Fish in the Dark," "This is Our Youth," and others. When "The Devil Wears Prada" makes it to its Broadway house, it will be Shapiro's first musical on the Great White Way. Production details and a timeline have yet to be announced, but Telsey + Company is a likely choice for casting unless the team goes with Tara Rubin.
"The Humans"
On the opposite side, there is a new stage-to-screen adaptation in the works as well. Scott Rudin and Eli Bush are currently producing a film adaptation of the four-time Tony-winning play "The Humans," written by Stephen Karam. Karam will reportedly write and direct the film version of his play, and Beanie Feldstein, Jayne Houdyshell, Richard Jenkins, Amy Schumer, and Steven Yeun will star. "The Humans," which ran for nearly a year between two theaters, was a Pulitzer Prize for Drama finalist and also garnered the Tony Award for Best Play in 2016. Rudin and Bush have previously produced "Eighth Grade and "Lady Bird," both of which have used Allison Jones as their CD so she could be a possible option.
"Time Bandits"
Apple is traveling both to the past and to the future for its next big project. Taikia Waititi will co-write and direct the pilot for "Time Bandits," the TV adaptation of Terry Gilliam's 1981 film of the same name. The story centers on a young boy named Kevin who discovers a time-traveling portal in his bedroom, leading him to journey throughout human history. Waititi, who directed "Thor: Ragnarok," has recently been busy on the TV side, including Disney+'s "The Mandalorian" series and FX's "What We Do in the Shadows." This is Apple's latest project as it continues to build its own platform.