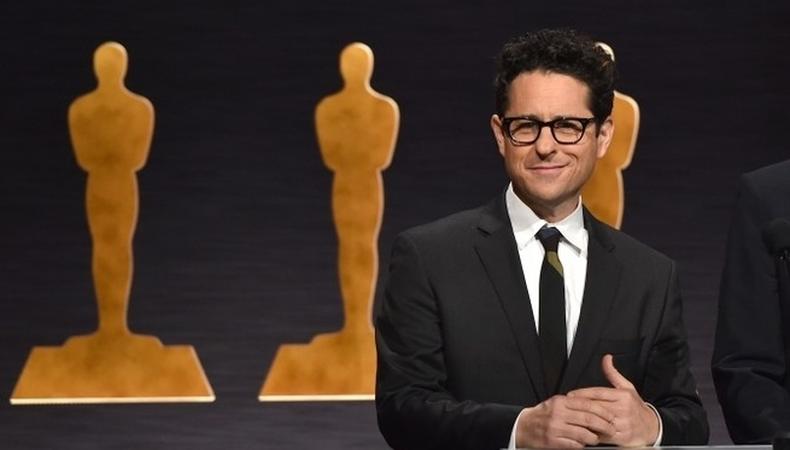 Greenlit means a project is officially a go, so all you have to do is follow these leads to stay up to date. You never know where you'll find an opportunity to land an audition!
Nearly two years after the re-launch of the Star Wars franchise, Disney has announced that J.J. Abrams will return to the director's chair in a galaxy far, far away for the third and final installment of the rebooted trilogy, "Star Wars: Episode IX." He'll also co-write the film with Chris Terrio.
After the release and record-breaking success of the Abrams-directed "Star Wars: The Force Awakens," subsequent films in the franchise have experienced a shuffling of directors. Colin Trevorrow exited "Star Wars: Episode IX" after creative differences with the Lucasfilm team. Rian Johnson, the director of "Star Wars: The Last Jedi," which opens Dec. 15, opted out of filling his spot. Additionally, earlier this year, Ron Howard replaced Phil Lord and Chris Miller as the director of the upcoming Han Solo spinoff project.
When The Force Awakens was released in 2015, it went on to be the third highest grossing film of all time at $2.06 billion worldwide. It seems like Lucasfilm wanted to attach a sure-thing to round out the trio. "With The Force Awakens, J.J. delivered everything we could have possibly hoped for, and I am so excited that he is coming back to close out this trilogy," said Lucasfilm President Kathleen Kennedy in a press release from Disney.
The roster of producers remains largely the same, with Lucasfilm and its president Kathleen Kennedy, J.J. Abrams and his company Bad Robot, along with one of his producing partners, Michelle Rejwan behind the film.
That said, it can be expected that he might re-recruit additional team members from "Star Wars: The Force Awakens" for his return to the franchise. This includes Artios- and Emmy award-winning casting director Nina Gold, who was on the team responsible for making Daisy Ridley, John Boyega, and Oscar Isaac household names. She also returned to cast "Star Wars: The Last Jedi."
The casting process for the franchise is notoriously lengthy, secretive, and by invitation only. However, the first two films sought out fresh talent for leading roles, with Boyega, Isaac, and Ridley returning for "Star Wars: The Last Jedi," while introducing Kelly Marie Tran, who plays a large part currently shrouded in mystery in the upcoming film. The track record indicates that "Star Wars: Episode IX" might seek more new talent.
Now that the film has a director, it's time to get to casting. "Star Wars: Episode IX" will be released on December 20, 2019, and it seems likely the production will return to Pinewood Studios in 2018.
Check out Backstage's film audition listings!