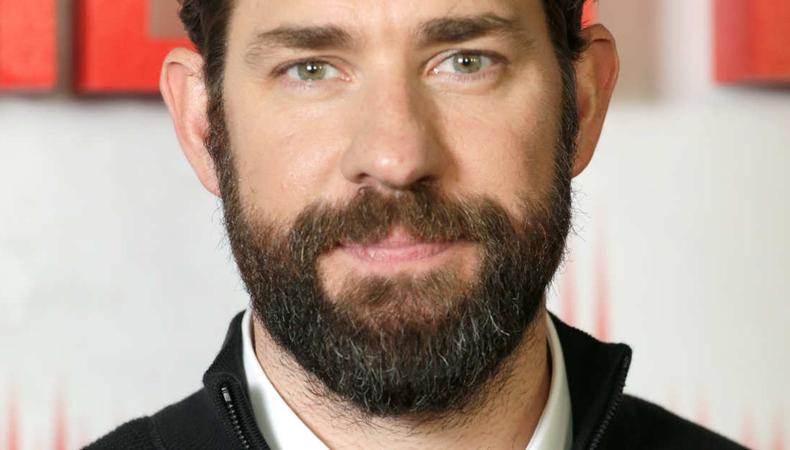 Greenlit means a project is officially a go, so all you have to do is follow these leads to stay up to date. You never know where you'll find an opportunity to land an audition!
"Life on Mars"
Horror projects in 2017 shook up the genre, and that trend continues in 2018. Last season, Jordan Peele broke the mold with "Get Out" and earned a much-deserved Best Director Oscar nomination (and Original Screenplay win). This season, John Krasinski took a turn at the helm for "A Quiet Place," which is currently tearing up the box office. Studios wasted no time in adding another project, with Krasinski as director, to the slate. Instead of diving back into horror, the actor will try his hand at sci-fi with "Life on Mars." The fim is an an adaptation of Cecil Castellucci's story that follows a female descendant of a Martian colony who, one day, discovers she can breathe the air on the planet. Krasinski is looking to re-create that "Quiet Place" magic teaming up again with producers Michael Bay, Andrew Form, and Brad Fuller. Krasinski will not star in this one, so that means a lead role is up for grabs. With much of that creative team returning, it's very possible casting director Maribeth Fox will, too.
Signature Theatre Season
Off-Broadway's Signature Theatre consistently has some of the best shows running in town, and it's keeping up the tradition with its recently-announced upcoming season, made up of six works by five resident playwrights, including two by playwright-in-residence and two-time Pulitzer Prize winner Lynn Nottage. Nottage will be showing new productions of her comedies "Fabulation, or The Re-Education of Undine" and "By the Way, Meet Vera Stark." The season doesn't stop there, though. "Natasha, Pierre, and the Great Comet of 1812" creator Dave Malloy will also be holding the world premiere of his new musical "Octet," directed by Annie Tippe. Add on Will Eno's "Thom Pain," Athol Fugard's "Boesman and Lena," and Sam Shepard's "Curse of the Starving Class" and this season is filled to the brim with rich opportunities for actors of all ages. It'll be best just to keep an eye on calls coming from the company itself. Theater CDs will have a lot to work with next season as the shows get casting.
"The Spy"
Sacha Baron Cohen might be pegged as a comedy actor because of his quirky creations like "Borat" and "Da Ali G Show," but he has also shown what he can do with roles in Oscar contenders like "Les Misérables." Now, he will get the chance to take on a role with some dramatic meat. Cohen will star in "The Spy," a six-episode limited series making its world premiere on Netflix. Cohen will play Eli Cohen, a spy who lived undercover in Damascus, Syria, spying for Israel in the 1960s until he was uncovered by the Syrian regime. The series will be written and directed by Gideon Raff, creator of the Israeli drama "Prisoners of War" (the inspiration for Showtime's "Homeland"). If you're looking to get on board with this one and are based in the region, Sylvie Brocheré, Kelly Valentine Hendry, and Hila Yuval will be running casting.
"NOS4A2"
AMC, who understands the fandom for sci-fi based on their smash hit "The Walking Dead," is planning on adding to the network slate with the upcoming horror drama "NOS4A2." Based on the best-selling novel of the same name by Joe Hill, "NOS4A2" follows Vic, a young, working-class artist who discovers she has the supernatural ability to track the horrifying, soul-consuming Charlie Manx, sending her on a mission to defeat him and rescue his victims. The 10-episode straight-to-series order already has a 2019 debut planned, and AMC will keep it in the family, tapping Jami O'Brien ("Fear The Walking Dead," "Hell On Wheels") as showrunner. Actors can probably keep an eye on any of the casting directors on O'Brien's team—Wendy O'Brien, Kendra Shay Clark, and Amanda Mackey are just a few possibilities.
Looking to get cast? Apply to casting calls on Backstage.