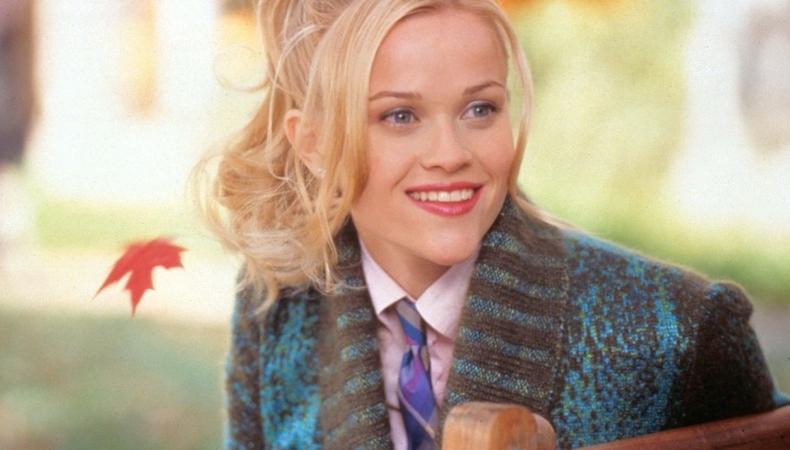 Greenlit means a project is officially a go, so all you have to do is follow these leads to stay up to date. You never know where you'll find an opportunity to land an audition
"Legally Blonde 3"
Start working on your bend and snap because Elle Woods is coming back. MGM has officially announced there will be a third "Legally Blonde" film hitting theaters on Valentine's Day 2020. The original film's writers Karen McCullah and Kirsten "Kiwi" Smith will return to write the script, and Reese Witherspoon will reprise her role as Elle Woods in addition to producing duties. There's no word yet on a director or if any other members of the original cast will reprise their roles, but Joseph Middleton has cast both the previous "Legally Blonde" movies, so it's a good guess he'll return for the third.
Dolly Parton Netflix Anthology
All that's been missing for larger-than-life Dolly Parton is a platform big enough to tell her story, and, now, she has one. After Parton's pal Lily Tomlin accidentally let slip at a "Grace and Frankie" promotional panel that Parton was getting a series, Netflix officially announced it has greenlit a Dolly Parton anthology series set to premiere in 2019. The eight-episode series will center around one of her hit songs per episode, bringing the songs to life, with Parton appearing in select episodes and executive producing the lot. There's no word yet on a creative team, but it is possible the project might go to a southern CD.
Joker Standalone Movie
Margot Robbie's Harley Quinn is getting a standalone film of her own with "Birds of Prey," and it was only a matter of time before Warner Bros. decided the rest of the "Suicide Squad" gang would get their own solo stories. Warner Bros. announced last week that Jared Leto's Joker will be getting a movie of his own. There's no word yet as to when the film will go into production, who will write, and who will direct, but Lindsay Graham and Mary Vernieu were in charge of the casting for "Suicide Squad" and could likely see a return for Leto's Joker movie.
"American Radical"
Certain collaborations just seem to work, and when people find that success in Hollywood, they tend to stick with those who have proven good creative partners in the past. For example, "Mr. Robot" creator Sam Esmail and star Rami Malek, who will come together again for Universal's upcoming adaptation of Tamer Elnoury and Kevin Maurer's book "American Radical: Inside the World of an Undercover Muslim FBI Agent." Esmail will be directing and producing the film, with Malek to headline as the undercover FBI agent in the elite counterterrorism unit after Sept. 11. The film is currently on the hunt for a writer, but a reunion of Esmail and Malek could mean a return for some of the creative team from "Mr. Robot." It's possible that will include casting directors Beth Bowling and Kim Miscia.
"The Underground Railroad"
A Pulitzer Prize-winning novel is getting the adaptation and the director it deserves. Amazon Studios has given a formal green light to an 11-episode limited series adaptation of Colson Whitehead's "The Underground Railroad," and "Moonlight" director Barry Jenkins will be directing all 11 episodes. Amazon has held the rights to the story since before "The Underground Railroad" took the Pulitzer, so the project is a full concept-to-series commitment. Jenkins has gone with two different casting directors for his larger projects (Cindy Tolan for the much anticipated "If Beale Street Could Talk" and Yesi Ramirez for Oscar winner "Moonlight"). There's no casting director attached to this project yet so a return for either is conceivable.
Anna Delvey Netflix Series
When a written story goes viral, it is rarely a surprise to see a screen version created soon after. Netflix and Shondaland have acquired the rights to the recent New York Magazine article "How Anna Delvey Tricked New York's Party People," and over-the-top drama expert Rhimes will write the series adaptation. The project will be the first in her mega-deal with the streaming platform. The series will chronicle Anna Delvey's (real name Anna Sorokin) web of lies that led to her becoming a New York City "It" girl until she was charged with grand larceny and theft of services. Rhimes usually sticks with Linda Lowy for her casting needs, so keep an eye on that door for potential casting opportunities.
Looking to get cast? Apply to casting calls on Backstage.