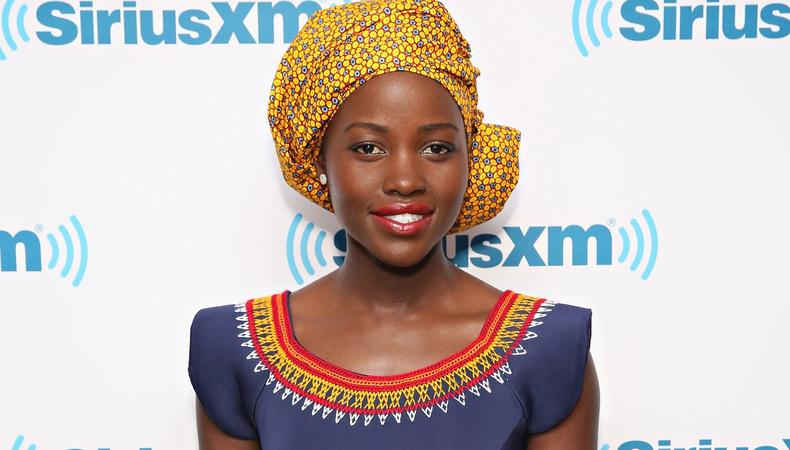 Greenlit means a project is officially a go, so all you have to do is follow these leads to stay up to date. You never know where you'll find an opportunity to land an audition!
"Americanah"
It took five years, but at last, we are getting a screen adaptation of Chimamanda Ngozi Adichie's "Americanah," starring Lupita Nyong'o and directed by Danai Gurira. Initially, the project was supposed to be a big-screen adaptation, but that project fell through. Instead, HBO Max ordered a 10-episode limited series. The story follows a Nigerian woman in the United States as she navigates "love, heartache, adversity, and self-discovery." David Oyelowo was supposed to play Nyongo's love interest in the film version, but it has not been confirmed if he, too, will carry over to the miniseries.
Jane Lynch-Cyndi Lauper Netflix Comedy
In the age of reboots and revivals, there is a beloved comedy that has yet to be touched: "The Golden Girls." But Jane Lynch and Cyndi Lauper are looking to change that…sort of. After winning a Creative Arts Emmy this weekend, Lynch revealed she and Lauper have recently sold a show to Netflix she describes as "a 'Golden Girls' for today." So, it's not quite Dorothy, Rose, Blanche, and Sophia on the lanai (though never write off Betty White to make an appearance), but Lynch and Lauper will star with two other actors who have yet to be cast. "Seinfeld" writer Carol Leifer is also working with the duo on what will be a half-hour comedy.
HBO Lakers Project
In a recasting move, John C. Reilly will now join the HBO Los Angeles Lakers pilot in the role of Jerry Buss. Michael Shannon was originally signed on to play the legendary basketball owner but has since exited due to creative differences. Written by Max Borenstein, the project is based on the nonfiction book "Showtime: Magic, Kareem, Riley, and the Los Angeles Lakers Dynasty of the 1980s" and will follow the personal and professional lives of the 1980s Lakers. Reilly will join the previously announced Jason Clarke, Sarah Ramos, Quincy Isaiah, Spencer Garrett, Joey Brooks, Solomon Hughes, and others. A CD has not been made public.
"The Lost Girls"
Ellen Burstyn, Emma Thompson, and more are heading to Neverland. The Oscar winners are among the ensemble cast for the upcoming coming-of-age fantasy-drama movie "The Lost Girls," a women-led take on the classic Peter Pan Story. Livia De Paolis will adapt, direct, and star in the film, which, in addition to Burstyn and Thompson, will also star Gaia Wise. De Paolis last adapted, wrote, and starred in the 2014 drama "Emoticon ;)," in which James Calleri led the casting team.
"A Time Lost"
"Stranger Things" star Millie Bobby Brown has already gained huge fame at Netflix, and now, she'll make it a family affair. The actor and her sister, Paige Brown, are teaming up to star on the long-in-development film "A Time Lost." The story follows a long-standing feud between two Long Island families that comes to a head when one of their young daughters is diagnosed with cancer. Paige and Robert Brown will executive produce the project. Aside from the Brown sisters, there is no word yet on further casting.