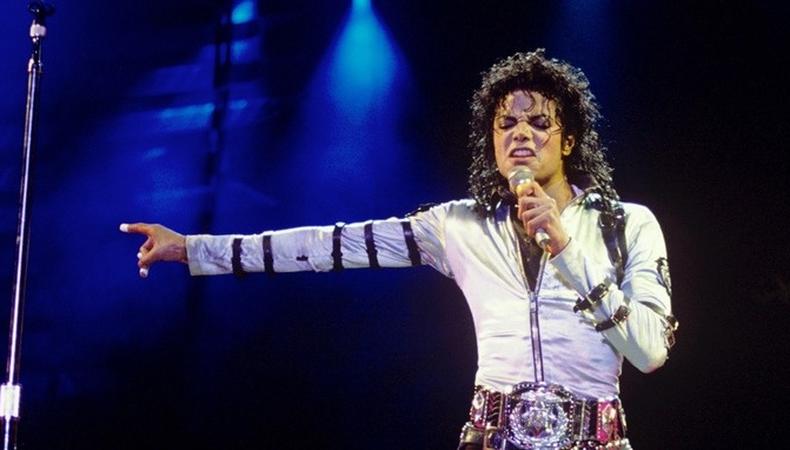 Greenlit means a project is officially a go, so all you have to do is follow these leads to stay up to date. You never know where you'll find an opportunity to land an audition!
Michael Jackson Musical
Is the stage even big enough for the late, great King of Pop? Lynn Nottage is willing to find out. The two-time Pulitzer Prize winner will be writing the book for a new stage musical inspired by the life of Michael Jackson, approved and produced by the Michael Jackson Estate and Columbia Live Stage. The show is expected to be a jukebox musical and is planning to arrive on Broadway in 2020, though it will need to go through some pre-Broadway runs first, locations not yet determined. The casting for this will be particular, and triple threat lookalikes should practice their moonwalks. One of the big Broadway casting offices, like Telsey + Company or Tara Rubin, is the likeliest course of action for the production once it reaches that stage.
Juneteenth Musical
If you saw the "Black-ish" "Juneteenth: The Musical" episode, a direct parody of the mega-hit musical "Hamilton," you might have guessed that a real "Juneteenth" musical from the show's creator could only be a few steps away. Kenya Barris is teaming up with Pharrell Williams for a stage musical about the African-American holiday tradition celebrating the final day of slavery. Barris, along with Peter Saji, will write the show libretto, and Williams will, of course, write the music. The musical is expected to focus on two different families, one in contemporary times and one during the Civil War era, though other plot details have not yet been disclosed. This will be a first for both of them so they could go with who they know in "Black-ish" with Alexis Frank Koczara on casting, but chances they will go with a Broadway vet are more probable.
"Daria," "Real World" + More
MTV is the next network to get in on the reboot and revival trend, announcing some big news last week that it will be rebooting its hit animated series "Daria," as well as a revival of the reality show "Real World" and a reimagining of the animated sci-fi series "Aeon Flux." The three properties will be a part of the new production unit MTV Studios. "Daria" will return as "Daria and Jodie," featuring the smart and cynical Daria Morgendorffer and now-close friend Jodie Landon. Grace Edwards of "Unbreakable Kimmy Schmidt" and "Inside Amy Schumer" will be writing the series, and if you're looking to get involved, MTV Studios will surely be building its casting department for voice acting, especially with "Aeon Flux" on the way, too. It is possible an animated voiceover pro like Linda Lamontagne or Julie Ashton will be their CD of choice.
"Little America"
Immigrant stories are dominating the real and Hollywood media, and, with a little help from "The Big Sick" team Kumail Nanjiani and Emily V. Gordon, another one will get a home at Apple. The growing streaming platform has recently ordered "Little America," a series written and run by "The Office" alum Lee Eisenberg about the "funny, romantic, heartfelt, inspiring, and surprising stories of immigrants in America." Gayle Keller, the CD on "The Big Sick" could get tapped on this project as well, so keep an eye on her door for future opportunities.
"Raising Dion"
Netflix is creating and casting in superhuman proportions, and it is staying on trend with its latest get. Jason Ritter has been cast in a lead role in the platform's upcoming family superhero drama series "Raising Dion," based on the Dennis Liu short film about a Black single mother who discovers her son has multiple, constantly-changing abilities. Liu has teamed up with Michael B. Jordan, who will produce and play the supporting role of Mark, Dion's father, and Ritter will play the emotional support to Dion and his mother, Nicole, after Mark's death. No one has officially been cast to play Dion or Nicole yet, and this is Liu's first TV project after a string of film projects with no dedicated CDs, so make sure you're watching casting notices coming from Netflix to get in on the action, as it's hard to predict who he will choose to fill out the cast on the series.
"Canary"
Ron Howard will add another project his "to direct" list. Imagine Entertainment has bought the film rights to the female-driven sci-fi flick "Canary," written by "Deadfall" scribe Zach Dean. There have been no major plot details revealed for "Canary," but Howard is still fully immersed in the sci-fi pool after just finishing the Star Wars standalone film "Solo." He uses Nina Gold for casting on all his projects, so keep an eye out on her door for future casting opportunities on the film.
Looking to get cast? Apply to casting calls on Backstage.