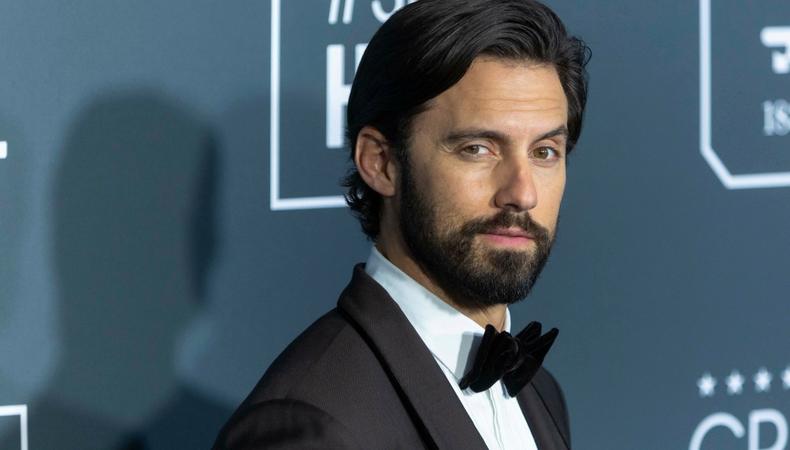 Greenlit means a project is officially a go, so all you have to do is follow these leads to stay up to date. You never know where you'll find an opportunity to land an audition!
"Evel"
Milo Ventimiglia has signed on for a death-defying new project. The "This Is Us" actor will star as daredevil Evel Knievel in the aptly named "Evel," a limited series for the USA Network. The project will follow the larger-than-life Knievel as he prepares for his greatest feat: the historic Snake River Canyon Jump. Etan Frankel will write and executive produce the series, with Ventimiglia also executive producing under his DiVide Pictures banner. Production is scheduled to begin in 2020.
"Dirty John"
Ahead of its move from Bravo to the USA Network, "Dirty John" has found a new cast for its second season. Christian Slater and Amanda Peet will star in Season 2 of the anthology series, titled "Dirty John: The Betty Broderick Story." Similar to the first season, the second installment will follow another true love story gone wrong. The series, written, executive produced, and created by Alexandra Cunningham, is based on the Los Angeles Times articles and true-crime podcast of the same name. Maggie Kiley will lead the directorial team and serve as director for four episodes, including the premiere and the finale. Linda Lowy and John Brace serve as casting directors.
"Mr. Corman"
Joseph Gordon-Levitt is taking his multihyphenate abilities to Apple. Gordon-Levitt will write, direct, executive produce, and star in A24's "Mr. Corman," a half-hour dramedy series on the new streamer. The project is described as "a deep cut into the days and nights of a public school teacher in the San Fernando Valley." "Mr. Corman" marks a return to television for Gordon-Levitt, whose recent roles have mainly been in features. The writers' room is reportedly up and running and the series is now in script phase so expect casting to be coming up.
"The Crew"
Reported earlier last week, Netflix has given a series order to "The Crew," a NASCAR-centered multi-cam comedy starring and executive produced by "The King of Queens" star Kevin James. Written by Jeff Lowell, the project is set in a NASCAR garage and stars James as the crew chief, who soon finds himself at odds with the new crew brought in by the owner's daughter after the owner steps down. Lowell will executive produce and serve as showrunner. No further casting has been announced at this time.
"The Mandalorian"
Disney+ continues to grow its "Star Wars" universe and, specifically, the cast of its highly anticipated "The Mandalorian." "Twilight" saga star Julia Jones is the latest to be cast in the live-action series that will star Pedro Pascal. There is no word yet on what Jones's role will be, nor whether she will just be in Season 1 or will also appear in Season 2, which the new streaming service has already picked up. In addition to Pascal, Jones joins Gina Carano, Nick Nolte, Carl Weathers, Werner Herzog, Giancarlo Esposito, Emily Swallow, Omid Abtahi, and Taika Waititi. Casting is led by Marvel regular Sarah Finn.