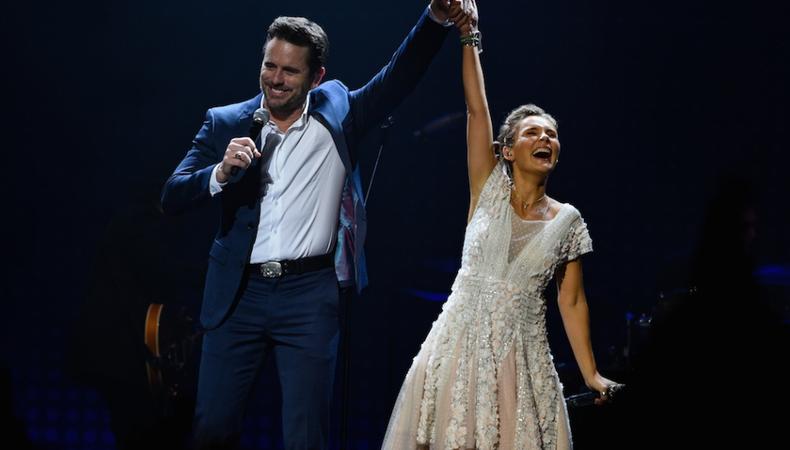 Greenlit means a project is officially a go, so all you have to do is follow these leads to stay up to date. You never know where you'll find an opportunity to land an audition!
"Nashville" Broadway Musical
Broadway producer Scott Delman has acquired the theatrical rights to the country music series "Nashville" and work will begin with Lionsgate to develop a Broadway-bound musical adaptation. The project will feature an all-new score from a creative team yet to be announced. Lionsgate has produced several concert-style and stage productions of its projects, including "La La Land in Concert," but this will be the first Broadway production. Series casting directors Jeanie Bacharach and Mark I. Rutman probably will not have a hand in the stage show, so keep an eye out for notices coming from those Broadway CDs like Telsey + Company.
"Cherry"
Directing duo Joe and Anthony Russo have been busy lately wrapping up Marvel's "The Avengers" storyline, and with the upcoming "Endgame" only a month away, it's time for the two to move on to their next big gig. The Russo Brothers will reportedly helm "Cherry" for their first non-Marvel job and are looking at Tom Holland to play the lead. The film, based on the memoir by Nico Walker with a screenplay by Jessica Goldberg, will parallel the true life story of Walker, a former Army medic who returned from Iraq with extreme undiagnosed PTSD, fell into opioid addiction, and began robbing banks before being caught and convicted in 2011. This will be the second collaboration between the Russo Brothers and Goldberg, who is also currently adapting the novel "Exit West" for their studio. The Marvel franchise's super CD Sarah Finn doesn't work exclusively for Marvel films, so she may be the brothers' choice for this non-Marvel film.
"One Hundred Years of Solitude"
With its recent award-winning "Roma," Netflix has found a global audience with Spanish-language originals, and it will continue that mission with its latest project: the first screen adaptation of Gabriel García Márquez's novel "One Hundred Years of Solitude." The streaming platform has recently acquired the rights to adapt the masterwork as a Spanish-language original to be filmed in Columbia, and García Márquez's sons Rodrigo Garcia and Gonzalo García Barcha will serve as executive producers on the series. It's still early in the development process, but for the eventual casting, "Narcos" CD Carla Hool or "Roma" CD Luis Rosales could be some potential options.
"Eurovision"
Also at Netflix, the upcoming Will Ferrell comedy "Eurovision" finally has a director. "Wedding Crashers" helmer David Dobkin has boarded the flick, which is set around the Eurovision Song Contest, the long-running annual international TV song competition that has produced stars like ABBA and Celine Dion. This will be Dobkin's first feature since 2014's "The Judge," starring Robert Downey, Jr., but he has been working on Netflix's TV side for the past few years, directing episodes of "Iron Fist" and "Friends from College." Allison Jones will be the CD for "Eurovision," which will star and be co-written (with Andrew Steele) by Ferrell.
"Sylvie"
Principal and supporting casting are complete for the upcoming "Sylvie," starring Tessa Thompson and Nnamdi Asomugha. First reported by Deadline, John Magaro, Lance Reddick, Jemima Kirke, MC Lyte, Alano Miller, Erica Gimpel, and Tone Bell have joined the cast, which also includes the previously-announced Eva Longoria and Aja Naomi King. "Sylvie" is set in the late 1950s and early 1960s jazz era in New York City and follows Sylvie (Thompson) and aspiring saxophonist Robert (Asomugha), who begin a summer romance when he takes a job at her father's record store and reconnect several years later. Filming has started in NYC with Eugene Ashe directing from his own script. There could be some background casting opportunities in the coming months, so watch out for notices from background CD Rich King.