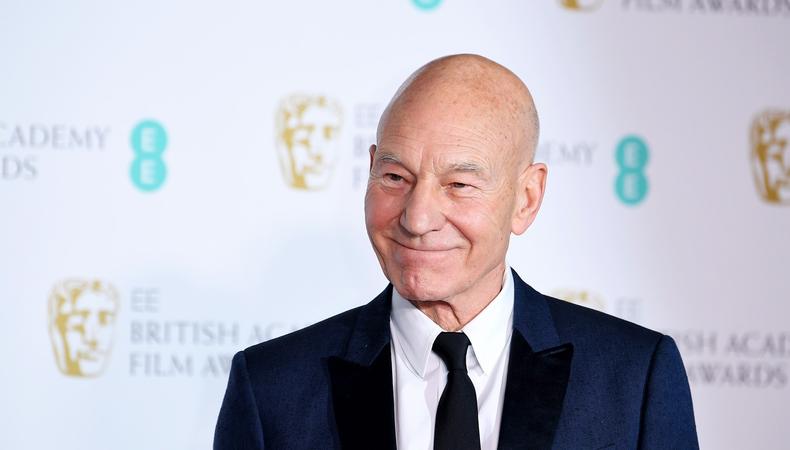 Greenlit means a project is officially a go, so all you have to do is follow these leads to stay up to date. You never know where you'll find an opportunity to land an audition!
"Star Trek"
Patrick Stewart will boldly go where he has gone before, according to recent news, he will be starring in a new "Star Trek" series, reprising his iconic role of Captain Jean Luc Picard. The series has been in talks since rumors began in June, but now, the news is official, following a surprise announcement by Stewart at the recent Las Vegas Star Trek Convention. The new CBS All Access show will follow the next chapter of Picard's life. Junie Lowry-Johnson has previously done the casting work for "Star Trek: First Contact," "Star Trek: Insurrection," and more, so she could be the one coming aboard to cast the full project. Keep your eye out on upcoming casting notices.
"Fargo"
The hit FX series "Fargo" has finally found some time for a fourth season, and Chris Rock will lead it. According to Deadline, FX head John Landgraf made the announcement at the recent TCA. The fourth season will take place in Kansas City, Missouri, in 1950, and Rock will come on board to play the head of a crime family. Production is scheduled to begin in fall of 2019, so casting might not be quite on the radar yet, but Rachel Tenner has served as the casting director on the previous three seasons and can be expected to return for the fourth.
"Euphoria"
HBO has picked up its next big series with the help of Zendaya. The teen drama "Euphoria," which stars the 21-year-old actor, has officially been picked up by the premium network. Produced by Drake and Future the Prince and written by "The Wizard of Lies" scribe Sam Levinson, "Euphoria" will follow a group of high schoolers "as they navigate drugs, sex, identity, trauma, social media, love, and friendship." Mary Vernieu, Jessica Venditti, and Jessica Kelly cast the pilot, but it's unclear if all three will continue when the series begins production. Watch their offices when it comes to casting additional episodes.
"Shogun" and "Devs"
It was a good week for FX, which just picked up two new series: the Alex Garland drama "Devs" and "Shogun," a feudal Japan–set series written by Ronan Bennett. "Devs," which previously had its pilot greenlit at the network, will follow a young computer engineer as she investigates a secretive division behind her employer, which she believes is behind the murder of her boyfriend. Lily Chan, the engineer, will be played by Sonoya Mizuno and will be joined in the series by Nick Offerman, Jin Ha, and more. "Shogun," based on the James Clavell novel, follows the meeting of two ambitious men and a mysterious female warrior. The series will be shot in the U.K. and in Japan. There's no word yet on who will be casting "Shogun," but Carmen Cuba will lead the show for "Devs," which will likely be filming out of San Francisco, California.
Looking to get cast? Apply to casting calls on Backstage.