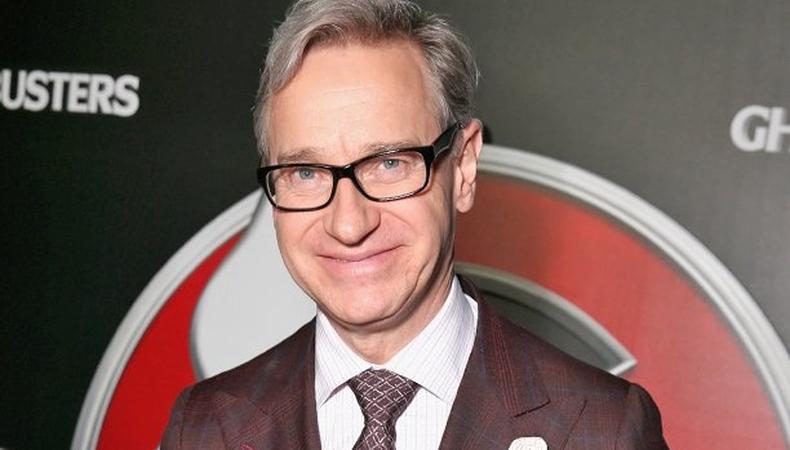 Greenlit means a project is officially a go, so all you have to do is follow these leads to stay up to date. You never know where you'll find an opportunity to land an audition!
"Girls Code"
After his recent divisive reboot of "Ghostbusters," Freeform is calling on Paul Feig to bring some girl power to the network, ordering a pilot for the female-led comedy "Girls Code." Kim Rosenstock wrote and created the show and Feig will be on board to direct the pilot, which centers on a self-centered tech CEO and a community-building social entrepreneur who have to come together to co-run an all-female tech team. "Girls Code" already has its casting team set up: Dorian Frankel, Marlise Gunenhauser, and Sibby Kirchgessner, who have a great track record so far with their work on "Veep" and "Baskets," among many other shows. Theirs will be the door to get through.
"Jurassic World 3"
Good things come in threes, right? At least Universal Pictures thinks so. While "Jurassic World: Fallen Kingdom" gets its finishing touches, the studio has already officially announced the release date for "Jurassic World 3," so circle June 11, 2021 on your calendars. Though it's a little bit too far out to name a director, apparently Emily Carmichael has joined Colin Trevorrow to write the script. So far, the "Jurassic World" flicks have used two different directors and two different casting directors (John Papsidera and Nina Gold), so unless they decide to go with a repeat on the third, the untitled installment is anyone's game.
"Troupe Zero"
Viola Davis is one of the greatest working actors we've got and, thankfully, studios seem to know it. The near-EGOTer's projects in development just keep growing, and she added a new one to the list last week with the Amazon Studios film "Troupe Zero." Details for the film, including the plot, are under wraps, but it does have a stellar creative team announced, with "Beasts of the Southern Wild"'s Lucy Alibar writing the script and directing duo Bert and Bertie at the helm. Certainly no word for casting yet, as the film is only in the script stage and Bert and Bertie only have one feature under their belt, but they're already clearly in good hands with Davis at top billing.
"Tuca & Bertie"
Between the more recent "Big Mouth" and the critically-acclaimed "BoJack Horseman," Netflix has quickly become a major player in groundbreaking animated series. Now, it's adding another, with the team from "BoJack" leading the charge. "Tuca & Bertie," a series about the friendship between two 30-year-old bird women who live in the same apartment building, created by "BoJack" production designer-producer Lisa Hanawalt, got the order last week, and it looks like Tiffany Haddish will be voicing the lead, Tuca. Raphael Bob-Waksberg, Noel Bright, Steven A. Cohen, and Michael Eisner, all major players on "BoJack" will be around to produce or executive produce "Tuca & Bertie," so it's fair to guess the show will have a lot of similar influences— maybe even with casting, whose star-studded has been recruited by animation go-to Linda Lamontagne for the past four years.
"Radioactive"
Marjane Satrapi, who made a brilliant graphic novel-to-screen transition with her own "Persepolis," has got a new project of the same ilk. Amazon partnered with Studiocanal last week to produce her "Radioactive," a biopic of two-time Nobel Prize winner based on the graphic novel "Radioactive: Marie & Pierre Curie: A Tale of Love and Fallout." The leads for the flick, which as Satrapi describes, is about "life, love, passion, science, and death," have already been picked, with Rosamund Pike as Marie and Sam Riley as Pierre, but beyond that and a few others, the current cast is on the sparse side. Keep a look out for casting notices soon if you're based in Europe: the film just started shooting in Budapest and casting director Jina Jay will surely be looking to fill some spots.
Looking to get cast? Apply to casting calls on Backstage.