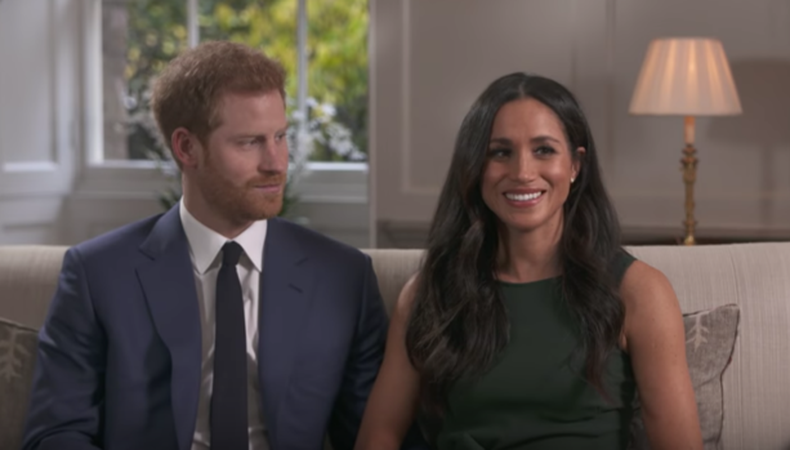 Greenlit means a project is officially a go, so all you have to do is follow these leads to stay up to date. You never know where you'll find an opportunity to land an audition!
"Harry & Meghan: The Royal Love Story"
Capitalizing on the interest in the royal romance, the cable network will be bringing the international love story to screens just in time for Prince Harry and Meghan Markle's wedding in May. It's expected to cover the gamut of relative drama that has ensued since the relationship was publicized in the fall of 2016. Markle's half-sister has been vocally criticizing the actor while Markle has been faced with racist backlash from people both within and outside the royal family and British politics. The network also aired a movie about Prince William and Kate Middleton's wedding in 2011, so this comes as less than surprising. Menhaj Huda will direct the made-for-TV-movie and Scarlett Lacey will write it. Other than several producers, the film has no other crew is attached so far, including a casting director. That being said, Prince Harry and Meghan Markle look-alikes should ready their auditions and resumes, as well as those who resemble other relevant members of the British royal family.
"Bad Boys" Spinoff
The upcoming "Bad Boys" spinoff starring Gabrielle Union has been picked up to pilot by NBC. The series will feature Union as Special Agent Syd Burnett after she moves from Miami to Los Angeles and switches from her post at the DEA to the LAPD. She works alongside the yet uncast Nancy McKenna, a working mom who is at the top of her game professionally, but envious of Burnett's freedom. Now that the pilot has been greenlit casting will begin soon, and nobody is attached besides Union. No CD has been assigned yet, but Kerry Barden, Billy Hopkins, and Suzanne Smith cast the movie and with much of the film franchise's team onboard for the series, they might come back for the small screen iteration, which is likely to shoot in L.A.
"Strange Angel"
CBS All Access is building up its original programming slate, and its latest is "Strange Angel," based on George Pendle's book inspired by the real-life Jack Parsons. Casting has begun, and Jack Reynor will star opposite newly added Rupert Friend in the cross-genre drama. The story will take place in 1930s L.A. and there's a good chance it will film there as well. The two lead roles might be filled, but Denise Chamian is far from done adding talent to the cast.
Untitled Apple Series
Reese Witherspoon is bringing Curtis Sittenfeld's short story collection, "You Think It, I'll Say It" to streaming with Apple, and Kristen Wiig will play its star. The series will be 10 episodes and will be Apple's first half hour scripted comedy. Colleen McGuinness will serve as showrunner with Witherspoon executive producing, her third project at Apple. As of now, Wiig is the only talent attached and no CD has been connected to the project, but McGuinness has worked on a range of television projects, and in the process has worked with McCarthy/Abellera, Cami Patton, Christal Karge, and Jessica Daniels so it's possible she'll go back to one of them for her new venture.
"Sacred Lies"
Facebook is getting into the horror game with "Sacred Lies," a joint venture with Blumhouse and a 10-episode half-hour drama series. Based on the fairytale "The Handless Maiden" and also the novel "The Sacred Lies of Minnow Bly," the story is adapted to more modern times. It will feature a yet-uncast teenage girl with no hands who escapes from a cult and gets locked up in juvenile detention, suspected of knowing who killed the cult leader. The series is casting, but no talent is currently attached. Barbara Fiorentino is working on that, so if you want a good scare, try to get into her room.
Looking to get cast? Apply to casting calls on Backstage.