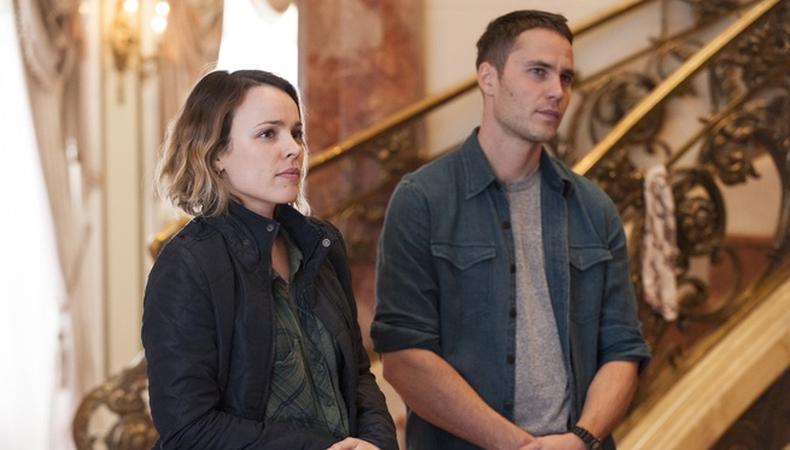 Greenlit means a project is officially a go, so all you have to do is follow these leads to stay up to date. You never know where you'll find an opportunity to land an audition!
"True Detective" season 3
Mahershala Ali was announced to lead the third season of HBO's limited series, and now the rest of the cast list is ready to be filled. Vickie Thomas is doing the honors for the most recent installment of the crime anthology series. Nic Pizzolatto will be back to write all the scripts and direct what's expected to be an 8-episode season with Jeremy Saulnier taking the reins on some episodes as well. The season will take viewers to the Ozarks to revisit a crime in three different time periods. Last summer, when the new season was announced, there was no release date or expected shoot date set, but pre-production is now underway for a shoot likely in the first half of 2018.
"Twilight Zone" reboot
Jordan Peele proved his horror chops with his first feature film "Get Out" earlier this year, for which he's receiving awards recognition, and filmmakers were quick to get him on board for more films in the genre. Now he's taking his skills to the small screen with a reboot of the popular 60s show "The Twilight Zone," which will come to CBS All Access. The streaming service ordered the reboot straight to series, and Peele will be joined by Simon Kinberg and Marco Ramirez as executive producers and collaborators. No casting director has been announced yet, but Peele has worked with Teri Taylor on "Get Out" and Sheri Hernandez on "Key and Peele" so he could re-up with them for his latest endeavor.
"Detective Pikachu"
Casting had officially started on the first live-action Pokemon movie "Detective Pikachu" with the announcement that Justice Smith was set to star, and now Ryan Reynolds has been added as the titular character. It will presumably be Reynolds as the detective and Smith as his assistant who solve crimes together in the live action story that will include a hefty dose of CGI. There isn't much more information about the plot—it's based on a Pokemon story that before now was only distributed in Japan—but Reynolds will take a break from his various superhero parts and somehow embody arguably the most famous character in the Pokemon universe, as a detective. Sarah Finn, who populates much of the Marvel universe, is casting the film.
"Slaughterhouse-Five"
Patrick Macmanus is bringing Kurt Vonnegut's novel to TV after a handful of attempts, however successful, to adapt the novel in the past. Macmanus most recently worked on the new Syfy series "Happy!" which stars Christopher Meloni and employed Gayle Pillsbury as CD. He's also known for Netflix's "Marco Polo" on which he worked with Milica Stankovic.
"Big Little Lies"
Season 2 is a go for the HBO limited series turned series. As of last week, it seems like the team is moving along with the new installment, and they're looking at a spring and summer production, likely back in Monterey, California. David Rubin is casting the second season as well, and although most of the cast is expected to return, he's reportedly adding some new cast members, and not wasting any time.
"Take Two"
"Castle" creator Andrew W. Marlowe is back on ABC with "Take Two," and although Rachel Bilson and Eddie Cibrian are already cast as the leads, Kendra Castleberry and Billy Murphy have joined the production as casting directors for additional characters. Castleberry previously worked with Marlowe on "Castle." There are no details on how many additional regular cast members they'll be adding, but the show was given a straight to series order, so the uncertainties that come with pilot season won't apply to the new show.
Looking to get cast? Apply to casting calls on Backstage.