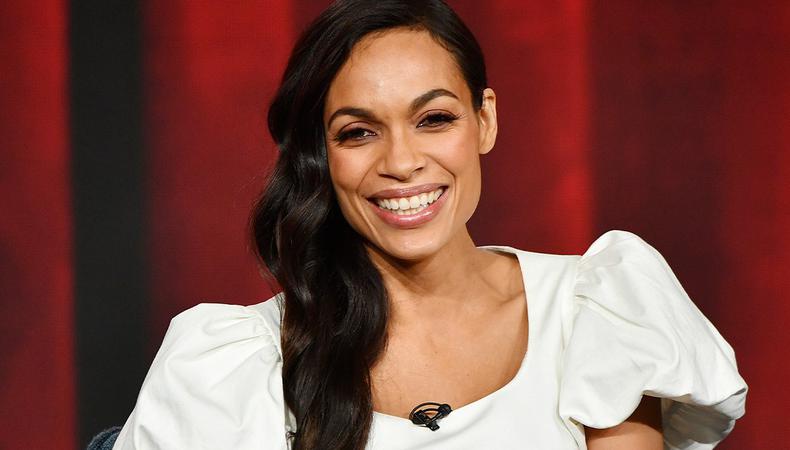 Greenlit means a project is officially a go, so all you have to do is follow these leads to stay up to date. You never know where you'll find an opportunity to land an audition!
"The Mandalorian"
Yet another reason to be excited for Season 2 of Disney+'s hit "Star Wars" series "The Mandalorian." Over the weekend, Disney confirmed Rosario Dawson will be part of the show's upcoming season. According to SlashFilm, she will play Ahsoka Tano, Anakin Skywalker's Jedi padawan apprentice, but it is unclear if this will be a series regular role or specific to the new season. Season 2 of the series has already wrapped ahead of mass production shutdown due to coronavirus, but Disney will surely be looking ahead to Season 3 for the hit series, even during the production suspension given the show's popularity. The second season is scheduled to be released on the streaming platform in October. Sarah Finn is the series casting director.
"Dracula"
"Destroyer" filmmaker Karyn Kusama has reportedly been tapped to direct a new "Dracula" adaptation, produced by Jason Blum's Blumhouse. According to The Hollywood Reporter, the film will be set in the present day with Kusama's frequent collaborators Matt Manfredi and Phil Hay penning the screenplay. The project is seemingly part of Universal's attempt to rebuild its classic monster catalog, and it is also the latest horror project for Kusama, who is the mind behind 2009's "Jennifer's Body," as well as, most recently, an episode of the hit HBO horror miniseries "The Outsider." She typically works with a wide variety of casting directors, including on her collaborations with Manfredi and Hay, so be sure to keep an eye on the project for insights into future casting.
"Long Live the Tribe of Fatherless Girls"
The world may be on lockdown momentarily, but nothing stops the tribe of fatherless girls. Frankie Shaw is set to direct an adaptation of T Kira Madden's acclaimed memoir "Long Live the Tribe of Fatherless Girls" for the big screen. "SMILF" creator Shaw recently came off a deal to develop Judy Blume's "Wifey" into an HBO limited series. Bow and Arrow acquired the rights for the book late last year; the studio has previously been behind Shaw's 2016 Sundance short film "Too Legit." No casting team, cast, or projected production schedule has been announced at this time, but keep an eye on "SMILF" casting director Deanna Brigidi, who works in both television and film casting.