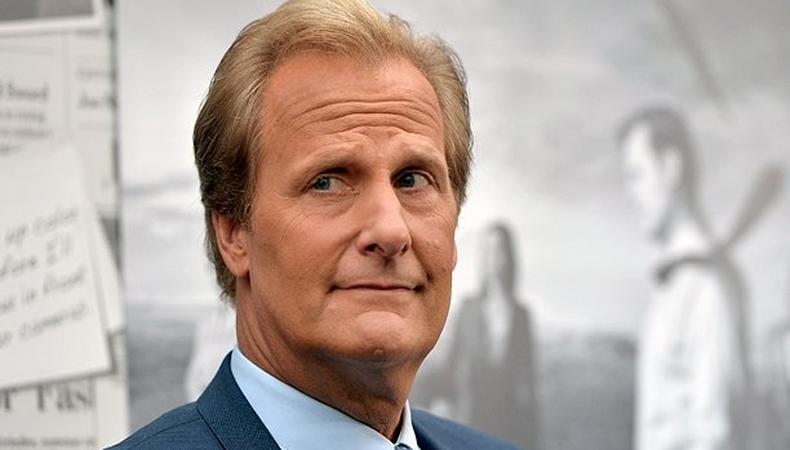 Greenlit means a project is officially a go, so all you have to do is follow these leads to stay up to date. You never know where you'll find an opportunity to land an audition!
"To Kill a Mockingbird"
Though the upcoming stage adaptation of Harper Lee's "To Kill a Mockingbird," written by none other than Aaron Sorkin, was announced months ago, the production moved forward in a big way this past week, when Broadway was abuzz with the news Jeff Daniels had been cast in the lead role of Atticus Finch, alongside Celia Keenan-Bolger as Scout. The casting decision reunites Daniels and Sorkin, who starred in and wrote HBO's late "The Newsroom," respectively. While a lot of the featured cast, which includes Will Pullen, Gideon Glick, and LaTanya Richardson Jackson, has already been announced, the Scott Rudin and Lincoln Center Theater production has got Daniel Swee in charge of casting and there is certainly bound to be more of it in the near future.
Ryan Murphy Netflix Deal
Ryan Murphy is certainly staying busy. After an announcement a couple weeks back that Netflix had won the bidding war for his hour-long comedy series "The Politician," the platform also had Hollywood abuzz by inking Murphy to a five-year deal for the showrunner to produce new series and films exclusively for streaming. It's a huge move for both the writer-producer and for Netflix, who will begin this long-term collaboration in July. It's unclear how many shows and films are expected to come out of this deal, or the frequency of their releases, but keep an eye out for casting starting this summer, especially from the office of frequent Murphy caster Ulrich/Dawson/Kritzer.
"The Tale of the Allergist's Wife"
Now that Bernadette Peters is leading the parade in "Hello Dolly!", recent Tony Award winner Bette Midler has some free time to fill. So, of course, she's done it immediately, and with another stage-centered piece. Midler, alongside the Oscar-nominated and Emmy-winning Sharon Stone will star in the upcoming film version of Charles Busch's Tony and Drama Desk Award-nominated odd-couple comedy "The Tale Of The Allergist's Wife." Andy Fickman is taking the helm on this one, and while he's not consistent with his casting directors, he did use Marcia Ross for his last turn with Midler ("Parental Guidance"). Plus, the stage version's original producer Daryl Roth is helping to foot some of the bill on the film, so who's to say Nancy Piccione and David Caparelliotis couldn't provide some thoughts, as well?
"David Copperfield"
Former "Veep" and "The Thick of It" showrunner Armando Iannucci is straying away from the political satire for a moment with a modern take on Charles Dickens' "David Copperfield," and the writer-director has already made sure it fits into the rest of his well-cast oeuvre by picking Dev Patel as the lead. The film is still in development, but it's clearly already set its casting director: Sarah Crowe, who just wrapped up Iannucci's "The Death of Stalin" and also served on 2009's "In the Loop." Keep your eyes out for those notices, U.K. actors, as casting is certainly about to ramp up.
"Twenties"
Lena Waithe, who broke into the spotlight on Netflix's "Master of None" and earned an Emmy for Outstanding Writing for a Comedy Series, is finally getting the attention she deserves. While she works on the recently-renewed Showtime drama "The Chi," she'll also give us more to see with the newly-ordered TBS pilot "Twenties." Written back in 2009, "Twenties" follows the adventures of a queer Black girl, Hattie, and her two straight best friends, Marie and Nia. There's no casting director currently set for the pilot, but Waithe's got Carmen Cuba doing the duty for "The Chi," so hopefully she'll follow over to TBS, as well.
"The Kitchen"
Few people do a duo better than Melissa McCarthy—"Spy" and "The Heat," for starters—and, thankfully, she's got a new one in the queue. And this time, it's a drama. McCarthy will team up with Tiffany Haddish on "The Kitchen," based on the comic book series following the wives of a group of Irish mobsters, who take over their jailed spouses' organized crime operation to become the most ruthless and powerful gangsters in 1970s Hell's Kitchen. Andrea Berloff, who wrote "Straight Outta Compton," will pen and direct the project, and it's highly possible she'll look to "Compton" casting directors Jasmond Carroll, Victoria Thomas, and Cindy Tolan, who have a lot of crime flick work on their collective resumes.
Looking to get cast? Apply to casting calls on Backstage.