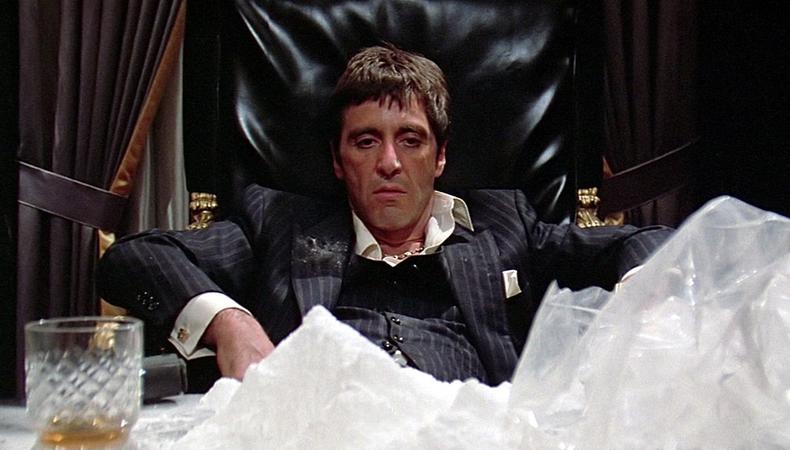 Greenlit means a project is officially a go, so all you have to do is follow these leads to stay up to date. You never know where you'll find an opportunity to land an audition!
"Scarface" Reboot
Say hello again to a little friend—reported last week, "Call Me by Your Name" filmmaker Luca Guadagnino will direct a reboot of the classic crime story "Scarface" for Universal Pictures from a new script draft written by Joel and Ethan Coen. The new pic will reportedly be a reimagining of the core immigrant story told in both the 1932 and 1983 films and will be set in Los Angeles. The Coen Brothers draft follows previous drafts from Gareth Dunnet-Alcocer, Jonathan Herman, and Paul Attanasio. The reboot is in development, so no casting has been made at this time, but look to Guadagnino's regular casting director, Stella Savino, for any big moves.
"Methuselah"
Danny Boyle will be getting biblical with his next big project, as the filmmaker is set to direct Michael B. Jordan in the upcoming Warner Bros. feature film "Methuselah." Boyle's collaborator Simon Beaufoy, who he worked with on "Slumdog Millionaire" and "127 Hours" is currently being eyed to rewrite the script. While the original concept of the film was set to be based on the Biblical story, Variety's sources say the narrative has changed and the creative team will be taking a new approach with the plot, which is currently undisclosed. Originally, Tom Cruise was attached to star, but Warner Bros. had been looking for more properties for Jordan after the success of the "Creed" franchise. At this time, he is the only person in the cast to be named. Boyle usually works with Gail Stevens on his projects, as well as other casting collaborators.
"Don't Worry, Darling"
As we reported last month, Florence Pugh, Chris Pine, and Shia LaBeouf will all star in Olivia Wilde's second major feature "Don't Worry, Darling." Now, the director has recruited another major star as Dakota Johnson is reportedly also joining the cast of the psychological thriller, which will be set in an isolated, utopian community in the 1950s California desert. Katie Silberman, who co-wrote "Booksmart," will write a new draft of the script. Though it's Wilde could look for a casting director with more thriller experience, with both her and Silverman on board, it's possible Allison Jones could be part of the casting team, nonetheless.
"Star Trek: Strange New Worlds"
The "Star Trek" universe is ever-expanding, and over at CBS, it will expand even further to (strange) new worlds. The network has given a series order to "Star Trek: Strange New Worlds," a new spinoff series set aboard the original U.S.S. Enterprise and following the adventures of Captain Pike, Spock, and Number One. Anson Mount, Ethan Peck, and Rebecca Romijn, who brought the characters to life on the second season of "Star Trek: Discovery," will reprise their roles for the project and all confirmed their participation with a video on the "Star Trek" Twitter. Margery Simkin and Orly Sitowitz were the casting directors for "Star Trek: Discovery"—they or "Star Trek: Picard" CD Liz Dean could assemble the rest of the "Strange New Worlds" cast.
"Sweet Tooth"
Team Downey is headed back into the comic book pages for their next project. Netflix has picked up "Sweet Tooth," a drama based on characters created for DC Vertigo, to series. The project, which hails from Robert Downey, Jr. and Susan Downey, as well as Jim Mickle ("Hap and Leonard") and Beth Schwartz ("Arrow"), will star Christian Convery, Nonso Anozie, Adeel Akhtar, and Will Forte with James Brolin as the voice of the narrator. So far, the streamer has ordered eight one-hour episodes with Mickle and Schwartz writing and co-showrunning. The series will follow the adventures of Gus—part deer, part boy—who leaves his home in the forest to find the outside world ravaged by catastrophe, leading him to join a ragtag family of humans and animal-children hybrids. Carmen Cuba is the casting director for the series.
Looking for remote work? Backstage has got you covered! Click here for auditions you can do from home!