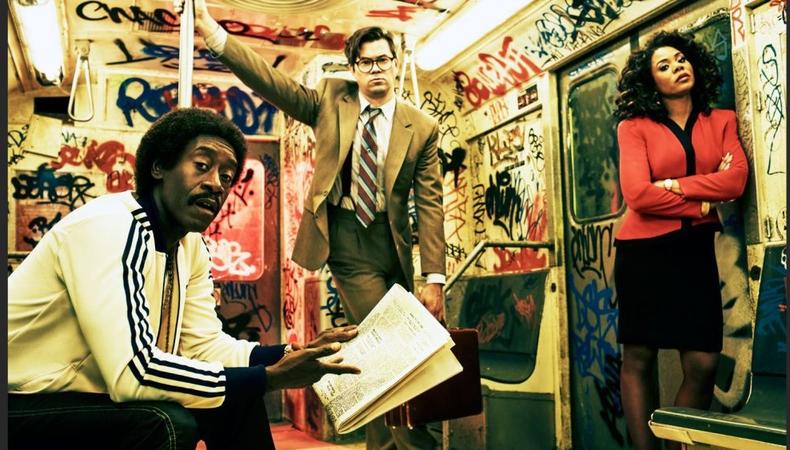 Greenlit means a project is officially a go, so all you have to do is follow these leads to stay up to date. You never know where you'll find an opportunity to land an audition!
"Black Monday"
Showtime has given a series order to the comedy "Black Monday." Created by Jordan Cahan and David Caspe, "Black Monday" follows "a ragtag group of Wall Street outsiders [as they] take on the financial industry in the wake of the 1987 stock market crash." The main cast of the series, which will include Don Cheadle, Andrew Rannells, Regina Hall, and more, is already completed at the hands of big time comedy CD Allison Jones, but it is unclear whether she will continue to fill parts in other episodes. Cahan and Caspe have previously worked together on "Marry Me," where John Einsohn was casting director. Jones has often cast for pilots and left the continuing duties to someone else, so that could be the case for "Black Monday."
"Clueless" Musical
Another cult movie will be making its way from screen to stage this season. The recently-announced New Group 2018–2019 season will include the world premiere of Amy Heckerling's "Clueless, The Musical." Heckerling wrote and directed the 1995 film of the same name, starring Alicia Silverstone, and the musical adaptation will host a female creative team: Kristin Hanggi as director and Kelly Devine as choreographer. Casting has yet to be officially announced, but Tara Rubin did the casting for the last developmental lab, so it would be no surprise if she stayed on the show as it makes its way to the stage.
"Doctor Sleep"
"The Shining" sequel "Doctor Sleep" has found its lead in Ewan McGregor, who will play the grown-up Danny Torrence. Scheduled for release in 2020, "Doctor Sleep" will pick up decades after the events of "The Shining," with Danny now battling his own set of demons and trying to shed the alcoholism his father passed on to him. So far, McGregor is the only member of the cast who has been announced, with Mike Flanagan directing. Anne McCarthy is the casting director on the film, so keep an eye on her door for further opportunities.
"The Cool Kids"
There is a bit of changing of the guard on the upcoming Fox comedy series "The Cool Kids." Announced last week, Patrick Walsh will replace Kevin Abbott, who served as executive producer and showrunner on the pilot, as the new showrunner of the series now that Abbott will be returning to work on the "Last Man Standing" revival. Walsh previously worked on "2 Broke Girls," which could mean a change in tone for the series. The main executive producers of the series remain: the "It's Always Sunny in Philadelphia" team of Charlie Day, Glenn Howerton, and Rob McElhenney. Wendy O'Brien will be casting the series, which revolves around three men in a retirement community whose top dog status is ruined when a female rebel moves in and is ready to challenge their place. Actors of a certain age should keep an eye on O'Brien's door for roles that come up throughout the season.
"Tell Me a Story"
Now that "Once Upon a Time" is off the air, there is room for a new TV telling of fairy tale favorites. The new CBS psychological thriller series "Tell Me a Story" has just added James Wolk to its cast, which already features Austin Butler, Danielle Campbell, Billy Magnussen, and more. Written by Kevin Williamson, the series will take on beloved fairy tales, such as "The Three Little Pigs," "Jack and the Beanstalk," and more and re-imagine them in a dark and twisted light against the backdrop of a modern New York City. Williamson is well-versed in the horror-thriller TV genre, with his previous series "Scream: The TV Series" (and the 1996 film) and "Stalker." He's also not particularly loyal to one particular casting director, but Williamson has returned to Greg Orson and Lesli Gelles-Raymond of GO Casting on many of his TV projects.
Looking to get cast? Apply to casting calls on Backstage.