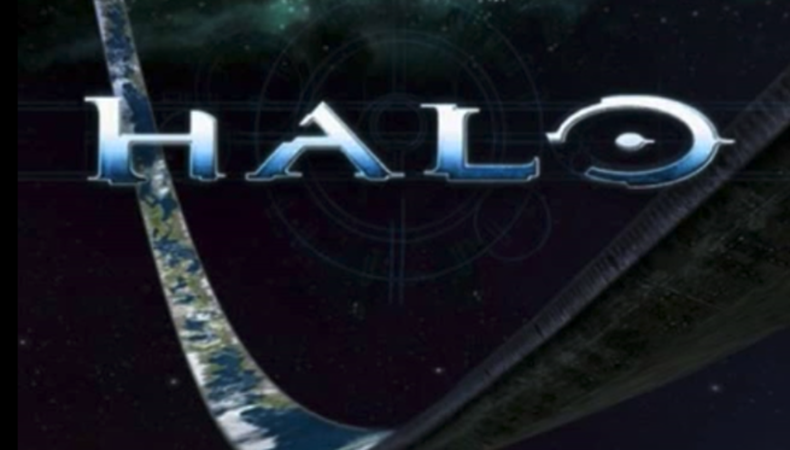 Greenlit means a project is officially a go, so all you have to do is follow these leads to stay up to date. You never know where you'll find an opportunity to land an audition!
"Halo"
A dozen games and several years of waiting later, the "Halo" video game adaptation has an official home at Showtime, which has announced it is finally turning the franchise into a series and gave it a 10-episode order. Kyle Killen will serve as the showrunner and executive producer for the series, which will revolve around an "epic 26th-century conflict between humanity and an alien threat known as the Covenant." David Nevins, president-CEO of Showtime Networks, is calling this their "most ambitious series ever," so there will likely be a lot of moving parts and plenty of roles. Killen's previous projects have featured different CDs, but video game fans keep an ear to the ground for when this begins the casting process.
"The New Pope"
There's a new pope in town, and fans of HBO's series "The Young Pope" can rejoice. Just announced today, John Malkovich has signed on to star opposite Jude Law in "The New Pope," a follow-up series rather than a second season of Paolo Sorrentino's "Young Pope." Plot details, including whether Law will continue his role as Lenny Belardo/Pius XIII, are unknown, and Malkovich is rumored to play the titular new pontiff. It looks like Annamaria Sambucco will continue the casting for the new project, so keep an eye out for notices later this year before production begins November in Italy.
"The Loudest Voice in the Room"
Showtime has ordered an eight-episode limited series about the late Fox News chief Roger Ailes, and Russell Crowe will play the titular role. The series will detail Ailes's rise to power and then his fall following decades of sexual harassment allegations. The production is based on Gabriel Sherman's book "The Loudest Voice in the Room." Sherman has written the first episode alongside "Spotlight" director and scribe Tom McCarthy, with Sherman and Blumhouse Television producing. There's no casting director currently assigned to the project, but it's possible they could go the "Spotlight" route for a news-centered story and go with Kerry Barden and Paul Schnee.
"Unbelievable"
An unbelievable series is getting an unbelievable cast. Toni Collette, Merritt Wever, and Kaitlyn Dever have all signed on for "Unbelievable," an eight-episode limited Netflix series from "Erin Brockovich" writer Susannah Grant. The series is based on The Marshall Project and ProPublica Pulitzer Prize-winning article, "An Unbelievable Story of Rape," written by T. Christian Miller and Ken Armstrong, and the "This American Life" episode "Anatomy of Doubt." The show will follow the true story of a teenager who was charged with lying about having been raped and the two female detectives who followed a twisting path to arrive at the truth. Collette and Wever will play the detectives, and Dever's role has yet to be disclosed. It's been a few years since Grant has had a writing credit, but she's typically used Francine Maisler for a CD on her projects.
"The Nazi Titanic"
There is significantly less Jack and Rose in this story about Titanic, but it may be a bigger epic than James Cameron's. George Gallo has officially come on board to direct "The Nazi Titanic," a film cataloguing the backstory of the German WWII propaganda film about Titanic, which in itself turned out to be a cinematic disaster of epic proportions, a story even Gallo is referring to as "without a doubt one of the strangest, most remarkable stories of the Second World War." Scott D. Rosenbaum and Josh Posner have written the script. Gallo used to use Nancy Nayor on his projects, but lately has diversified his choices, so it's hard to predict who he is using, but casting is currently underway, so keep your eyes and ears open.
"Morbius"
Jared Leto is crossing the superhero aisle to play a villain at Sony Pictures. Leto has been tapped to star in the Spider-Man spinoff film "Morbius," with "Safe House" director Daniel Espinosa at the helm. The film will follow the titular Morbius, a scientist who tried to cure himself of a blood disease and, instead, became afflicted with vampiric traits. This will follow the studio's upcoming "Venom" and its already announced "Spider-Man: Far From Home," but no official release has been set yet. Sarah Finn has been casting the "Spider-Man" movies so far, but for Marvel. It is possible she will lend her talents to "Morbius" as well.
Looking to get cast? Apply to casting calls on Backstage.