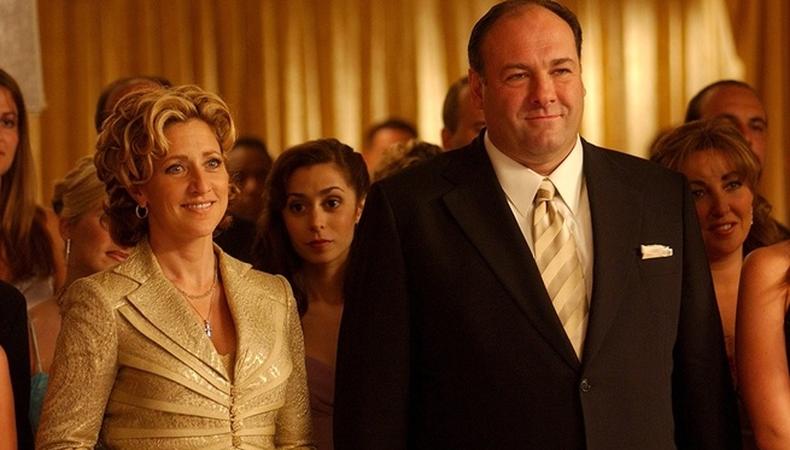 Greenlit means a project is officially a go, so all you have to do is follow these leads to stay up to date. You never know where you'll find an opportunity to land an audition!
"The Sopranos" Prequel Film
Where do you go after creating the most infamous series finale of all time? The only way is back. As reported by Deadline last week, New Line is developing a movie prequel (working title "The Many Saints of Newark") to the hit HBO series "The Sopranos." Show creator David Chase and fellow "Sopranos" writer Lawrence Konner have written the script, which will bring the return of many of the series' favorites, and while what's done cannot be undone, at least some of them may get a few parting shots in before the film cuts to black. Keep an eye out for those casting notices, New Yorkers, once the flick gets out of script phase. There's no official casting director attached yet, but the best chance is back with series CD Sheila Jaffe. If you missed your chance the first time around or strike a resemblance to the cast from the original run, this might be your shot to join the universe of "The Sopranos."
"F.B.I."
There are few figures in TV as prolific as Executive Producer Dick Wolf, and now, he's expanding his slate with the upcoming crime drama series "F.B.I.," which will detail the inner workings of the New York office of the Federal Bureau of Investigation. The CBS show most recently added Jeremy Sisto to its lead cast, which already includes Zeeko Zaki and Connie Nielsen. Considering every actor in New York typically gets a chance to make an appearance on a Dick Wolf show, prepare for a lot of roles for day players and background on this one as well. The series will film its pilot episode in New York City this spring before proceeding with the remainder of its 13-episode order, and Jonathan Strauss, who handles casting for "SVU," as well as all of Wolf's suite of Chicago-based dramas, is in charge of this one, too.
"Undone"
Up to this point, Netflix has been leading the streaming race on animated series, with popular and critically-acclaimed shows like "BoJack Horseman," "Big Mouth," and the upcoming "Tuca and Bertie." Now, Amazon's getting into the action with its first half-hour animated show, "Undone," from the creators of none other than "BoJack" team Raphael Bob-Waksberg and Kate Purdy. Dramedy is what Bob-Waksberg and Purdy do best and the new series will be cut from that same hilarious and frequently heart-wrenching cloth. Another piece of the "BoJack" puzzle coming over? Casting. Linda Lamontagne will also be placing voice talent for "Undone," so anticipate some big names joining lead Rosa Salazar, who is already in place to star.
"Terminator"
The next "Terminator" flick is getting underway and it looks like it has found at least one of its stars. According to Variety, Mackenzie Davis will be joining the franchise in what will be a direct sequel to "Terminator 2: Judgment Day." It's not an official signing yet, or at least not a reported official signing yet, it's as good as, with just an approval needed from executive producer James Cameron. "Deadpool" director Tim Miller will be at the helm for the film, and while the "Terminator" series has not been consistent with its casting, both "Terminator Genisys," the last of the franchise, and "Deadpool" have a common denominator: casting director Ronna Kress.
James Gunn Horror Film
Jordan Peele gave the horror genre a boost last year with "Get Out," and it has given filmmakers lofty ideas when it comes to a genre that isn't always known for its plot creativity. "Guardians of the Galaxy" director James Gunn, is hoping that he can team up with some familiar faces so, like Peele, he can catch lightning in a bottle. Gunn and Elizabeth Banks, who previously worked together on his directorial debut "Slither," will be reuniting for a currently-untitled horror film directed by "The Hive's" David Yarovesky. Gunn's been working with casting director Sarah Finn on the "Guardians" blockbusters because she's the MArvel go-to, but if the initial collaboration is any indication, he'll go back to Eyde Belasco for this one.
"Catch-22"
The high-profile Hulu series "Catch-22" has taken a big step forward and found its Yossarian. Christopher Abbott, who's perhaps best known for his role of Charlie Dattalo on HBO's "Girls," will play the lead role on the limited series, which will co-star, George Clooney, who brought the series to the streaming service. This will be the second major time the Joseph Heller novel has been adapted for the screen, following the original 1970 film starring Alan Arkin, and a major move for Hulu. The six episodes will be written by Luke Davies and David Michôd, and be directed by Clooney, Michôd, and Grant Heslov, who is certainly familiar with Clooney. The two have done a lot of work together, with a wide variety of casting directors, so the show has a lot of options to choose from, but as a director, Clooney often looks to Ellen Chenoweth, so he might again for his big return to TV.
Looking to get cast? Apply to casting calls on Backstage.