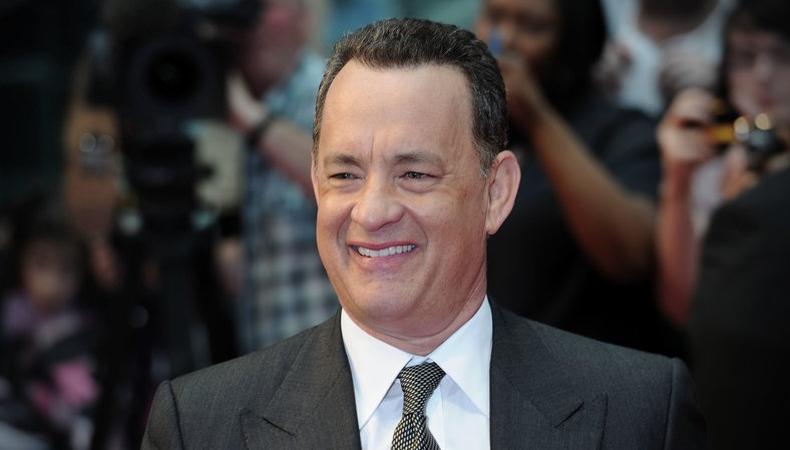 Greenlit means a project is officially a go, so all you have to do is follow these leads to stay up to date. You never know where you'll find an opportunity to land an audition!
"You Are My Friend"
Hollywood's resident good guy Tom Hanks has lined up what is maybe his most fitting role yet: America's resident good guy, Mr. Fred Rogers. Hanks will play the late, great Rogers in TriStar's biopic "You Are My Friend," inspired by the real-life friendship between Rogers and award-winning journalist Tom Junod, who has his cynical life transformed after begrudgingly accepting to do a profile on the TV personality. Marielle Heller will be directing, who previously worked on "The Diary of a Teenage Girl," though she has since directed for Amazon's "Transparent." Her writing and producing staff also come from the award-winning series, so, while there's no casting director lined up yet for "You Are My Friend," there's always a chance they'll bring in Eyde Belasco to do the duty, as well.
J.J. Abrams' "Demimonde"
J.J. Abrams took a break from directing the latest installment in the new "Star Wars" trilogy and, instead, has filled the gap with his return to TV. HBO will co-produce his epic sci-fi fantasy drama "Demimonde." It'll be the third series Abrams' Bad Robot Productions has teamed up with HBO, following the hit "Westworld" and the upcoming "Lovecraft Country," but the first series solely created by Abrams since 2001's ABC drama "Alias." HBO might control the reins for casting, but as far as Abrams goes, April Webster has run the show for many of his bigger projects, including "Star Trek," and "Fringe."
"Natasha, Pierre & the Great Comet of 1812"
There was a lot of chatter surrounding the demise of the Tony-winning (and 12-time nominee) musical "Natasha, Pierre & The Great Comet of 1812" last season. Regardless of who or what you think is responsible for its controversial closing, some good news broke last week when it was announced that the show would be getting its first international staging when it heads to Japan for a production at the Tokyo Metropolitan Theatre beginning next January. Duncan Stewart and Benton Whitley of Stewart/Whitley led the casting for the Broadway production, but there's no sign as to who will head the international version. Still, it's a complex show with a lot of moving parts, so keep an eye out for the casting notices soon.
Reboots Rule at CBS and CW
Everything old is new again at the major networks as reboot mania continues. Next up will be "Roswell" and "Charmed" at The CW, with pilot orders put in for both last week. Meanwhile, over at CBS, "Magnum P.I.," "Cagney and Lacey," and "Murphy Brown" (with original star Candice Bergen) have all received pilot orders as well. If there's a special place in your heart for that much nostalgia, there will certainly be a lot of roles available, especially if all or most of them are given the go-ahead for a full return. "Charmed" director Brad Silberling has been known to work with Avy Kaufman. "Cagney and Lacey" writer-producer Bridger Carpenter has been to work with J.J. Abrams on several projects, so April Webster may be getting some more casting time there, as well.
"Ma"
Octavia Spencer is on a roll at the moment, with both BAFTA and Oscar nominations for her role in the critically-acclaimed "The Shape of Water." Thankfully, 2018 looks like it's going to continue to be fruitful for her, as she signs on for "Ma," a horror-thriller flick where she'll play a lonely woman who befriends a group of teens, with less-than-positive consequences. "Ma" will reunite her with "The Help" writer-director Tate Taylor. Other details about the film are sparse, though some additional casting, such as Luke Evan and Juliette Lewis, have already been announced. However, Taylor is loyal to casting directors Kerry Barden and Paul Schnee for his major films, including "The Help"—anticipate that being the room to get into.
Michael Haneke's "Kelvin's Book"
You would think Golden Globe, Academy Award, BAFTA, and Palme d'Or-winning writer-director Michael Haneke has already done everything, but, alas, there's still work to do. Last week, it was announced he will work on his first TV series, "Kelvin's Book," an English language, 10-part story set in a dystopian future. No casting director or location has been announced for the project yet and Haneke has worked with basically everybody in the business, but executive producers Benjamin Benedict and Nico Hofmann seem to especially like working with Nina Haun.
Looking to get cast? Apply to casting calls on Backstage.