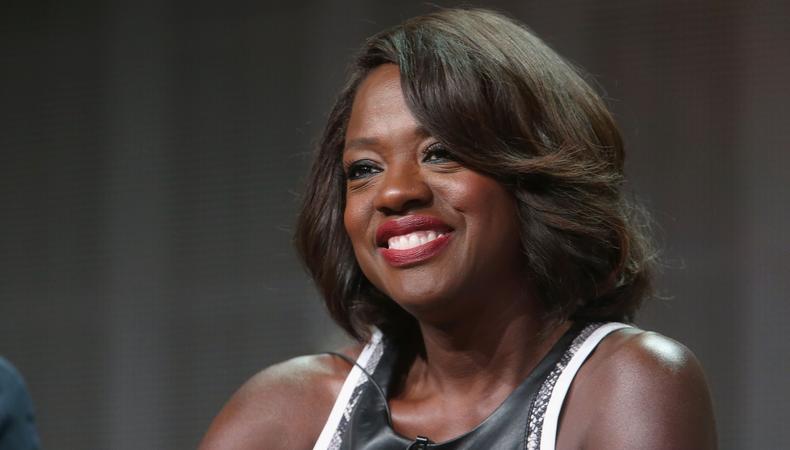 Greenlit means a project is officially a go, so all you have to do is follow these leads to stay up to date. You never know where you'll find an opportunity to land an audition!
"First Ladies"
A legend will soon be portraying a legend over at Showtime. Viola Davis has signed on to play former First Lady Michelle Obama in "First Ladies," a Showtime series that will focus on the personal and political lives of First Ladies throughout history. The first season will focus on Obama, Eleanor Roosevelt, and Betty Ford. Davis and her producing partner Julius Tennon will serve as non-writing executive producers on the project. No further casting has been announced, but the network has given the drama in development a three-script commitment with more likely to follow.
"Company"
Phone rings, door chimes, in comes "Company"! The hit and highly-anticipated Marianne Elliott-directed revival of Stephen Sondheim and George Furth's musical will be back on Broadway this spring. Taking over for Rosalie Craig, who starred as Bobbie in the West End revival will be "The Band's Visit" star Katrina Lenk. Theater icon Patti LuPone will reprise her Olivier Award-winning role as Joanne. Further casting has yet to be announced. The revival will open at the Jacobs Theatre on March 22, 2020. Cindy Tolan is in charge of the Broadway casting.
"Black 5"
Michael Bay is returning to Sony with a bang. The director is set to direct the studio's upcoming film "Black 5," an action flick written by Bay and Ehren Kruger. There are no plot details or casting yet announced, but according to Variety's sources, the project will also be developed into a video game following the film's release. Sony has been a major character in Bay's career, having launched it with "Bad Boys" in the mid-1990s. Denise Chamian is Bay's usual casting director.
"After Exile"
First reported by Deadline, Shailene Woodley has signed on to star with Robert De Niro and Shia LaBeouf in the Joshua Michael Stern-directed drama "After Exile." Written by Anthony Thorne and Michael Tovo, the story follows LaBeouf's Mike Delaney, who, after being released from prison for killing an innocent man, must re-enter his old life where he and his ex-criminal father (played by De Niro) attempt to save his younger brother. Woodley will reportedly play Dana, a woman who grew up with Mike and whose troubled relationship with him lead to a life of drugs and depression. Filming will begin this November in Philadelphia. Stephen Vincent and Sig De Miguel of S2 Casting and Cathy Sandrich Gelfond and Amanda Mackey of Mackey/Sandrich Casting are the teams on the project.