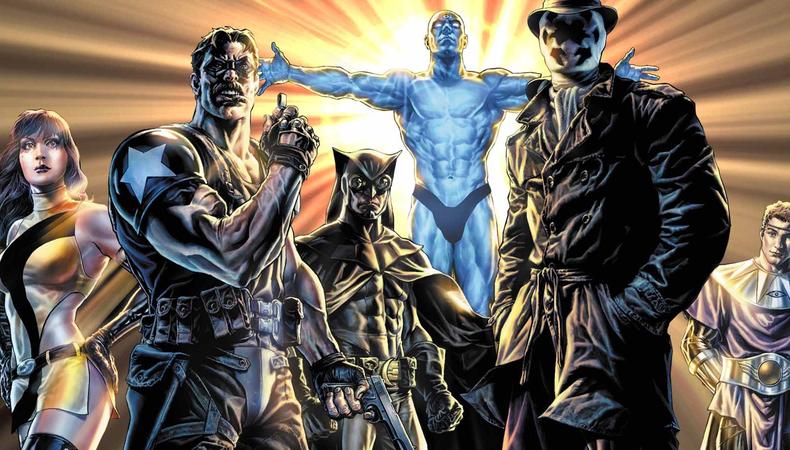 Greenlit means a project is officially a go, so all you have to do is follow these leads to stay up to date. You never know where you'll find an opportunity to land an audition!
"Watchmen"
HBO has officially joined the superhero movement. The network has ordered Damon Lindelof's "Watchmen" to series, set to debut in 2019. Based on the DC graphic novel of the same name, "Watchmen" is set in an alternate history where superheroes are treated as outlaws. The pilot, which was directed by Nicole Kassell, starred Regina King, Jeremy Irons, Don Johnson, and Tim Blake Nelson, among others, who will continue their roles in the show, which will feature familiar characters and new faces alike. Vickie Thomas is doing the casting duties for the series, so keep an eye on her door for future opportunities.
"Beetlejuice"
Broadway is on a film-to-stage kick, and one of the most anticipated shows has made a huge step toward opening night. Alex Brightman and Sophia Anne Caruso have been cast in the lead roles in the Broadway-bound "Beetlejuice" musical, which will have a staging at the National Theatre in Washington D.C. beginning with previews on Oct. 14. Brightman will play the titular ghost made famous by Michael Keaton in the 1988 film, and Caruso will play the role of Lydia. Additional casting has yet to be announced, so while there are still potential roles available in both the D.C. and inevitable Broadway casts, Telsey + Company is in charge of casting.
"What/If"
In her illustrious career, Oscar winner Renée Zellweger is about to have a first: a major TV role. The star has been tapped to star in the upcoming Netflix social thriller anthology series "What/If" from Mike Kelley. "What/If" will explore "the ripple effects of what happens when acceptable people start doing unacceptable things," with each season tackling a different issue of morality. While no official CD has been tied to the project yet, it's possible Elizabeth Barnes, a regular collaborator with Kelley ("Revenge" and "Swingtown") will join the project, unless one of Netflix's regulars is assigned.
"Treadstone"
The Bourne universe is about to get a little bit bigger. "Treadstone," a drama set in the same universe as "The Bourne Legacy," "The Bourne Ultimatum," and other Jason Bourne films, has been ordered straight to series at USA Network. The series will center on the fictional CIA black ops program Operation Treadstone, which, having created super spy Jason Bourne, will turn its attention to a new protocol to develop unstoppable superhuman assassins. Ramin Bahrani will direct the pilot and serve as executive producer, and while there's been no casting announced yet, it's possible Douglas Aibel, who has been used as the CD on Bahrani's last two features, will be in charge. Or, if not Aibel, maybe one of the "Bourne" series' casting directors, like Dan Hubbard or Francine Maisler.
"Nine Lives"
The late, great Ursula K. Le Guin will have one of her works made for the big screen soon. The acclaimed novelette "Nine Lives" is getting a feature film treatment, with Tom Basden ("Fresh Meat" and "Plebs") co-writing the script with Siri Rodnes, who will direct. According to Deadline, the team is currently in discussions with the cast, and it's possible regular Basden collaborator Catherine Willis will join as the casting director.
Looking to get cast? Apply to casting calls on Backstage.