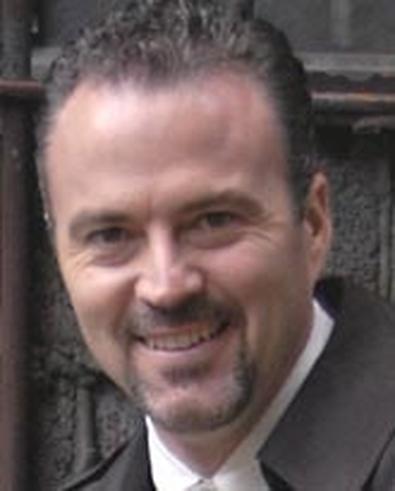 Role: Jimmy Hampshire
Project: 'The Wallet,' a short film
Greg Nutcher, a retired police detective turned actor, knew that his training and his experience on the beat would help him land the role of Jimmy Hampshire in The Wallet, a short 16mm nonunion film.
Jimmy is an honest, sincere man trying to change the life of the person who mugged him, and when Nutcher spotted the casting notice in Back Stage in June, he knew he was right for the part. "The role called for a compassionate, caring person that was able to be truthful-speaking to someone," Nutcher says. "As a police detective, I was constantly interviewing and interrogating suspects. I had to be real and be compassionate to what they did and who they were. In a way, it was much like acting."
At the audition, he was asked to read from sides and improvise with the director. "When we were done improv-ing," he recalls, "the director looked at me and said I was the first person he actually believed cared about the robber. I think it was clear to both of us that he was really happy with the audition."
Director Richard Luciano says Nutcher's sincerity and commitment to Jimmy landed him the role: "As soon as Greg started reading the lines, I thought, 'Oh my God, that's Jimmy.' It is the coolest thing in the world when you write a character and then actually see that character sitting right in front of you." The director also believes that Nutcher's work as a detective gave Jimmy a fearless quality. "There was something about Greg's audition that just stood out," Luciano says. "He wasn't cavalier, nor was it a hero complex. It was something else. Whatever it was, it was the character. And I knew when I initially saw it that was it."
Nutcher, who is currently working on various film projects, thinks his previous career gives him a believability that gets him roles. And what's more, he says, "I truly believe that my background as a police detective has made me a better actor."
Has Back Stage helped you get cast in the past year? We'd love to tell your story. Be in the weekly column by emailing casting@backstage.com with "I Got the Part" in the subject line.