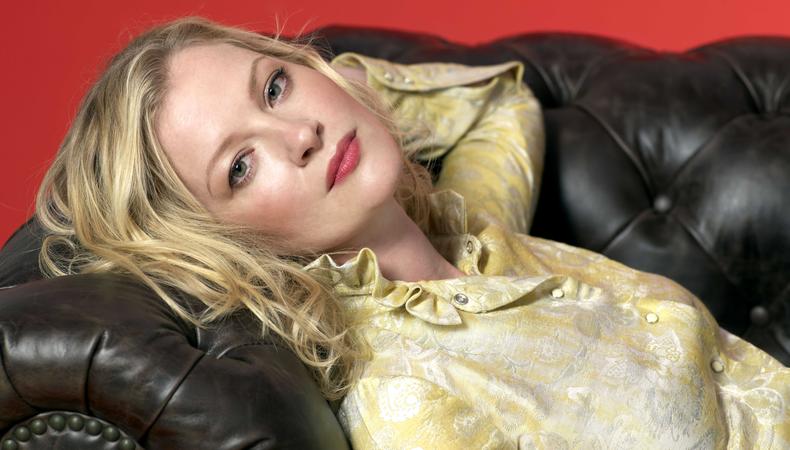 From singing and dancing as Roxie Hart on Broadway to posing as pin-up girl Bettie Page to playing showgirl-turned-brothel-owner Gillian Darmody on "Boardwalk Empire," Gretchen Mol has jumped from era to era and from stage to screen.
Now Mol returns to the present and to the stage in The New Group's "The Good Mother," a psychological thriller written by Francine Volpe and directed by Scott Elliott. Mol plays Larissa, a single mother forced to face her questionable past after a bizarre incident with her autistic four-year-old daughter. The play opens on Thursday.
Mol chatted with Backstage about the suspenseful story, what brought her back to theater, and her penchant for period pieces.

What is this play about?
Mol: I didn't really see it as a psychological thriller when I read it; I saw it more as a character study. I think the production has taken the element of a psychological thriller because there's a little bit of a suspenseful feeling of who did what, who's being honest. You don't really know who you can believe.

I think the play really is about perception, about one person says one thing and that's their truth that's the way they see it, and another person has a whole other experience. But I also think a lot of the play is about manipulation and how people manipulate each other.
What attracted you to the part?
Mol: I was excited by the role because there's a lot of juice to it, but also at the end of reading it I had so many questions. The truth is that as I've been rehearsing and talking about it with the actors and Scott and Francine, the answers are open-ended. It's different every night. Sometimes I really feel how [Larissa] is being manipulated and other nights I feel how I am the manipulator. I think that is what was fascinating about it. Francine did a really amazing job of leaving the ambiguity, but just to the point where it's not frustrating.
You've played a variety of characters from different eras. How is Larissa different?
Mol: I often play characters from other time periods, which is always interesting. I feel like their time period informs so much of especially who a woman is. Bettie Page was such a product of the 50's and Roxie Hart, going back with the 20's in Chicago. This character is modern. She is people I know, people I grew up with. There are elements of myself in there, friends of mine. The cadence that Francine wrote, I hear it in my girlfriends even. That is so wonderful, because it feels real to me, like it's around me.
You haven't acted on stage since "Chicago" in 1996. What brought you back to theater?
Mol: I loved the musical theater experience, but it's a lot of work, a lot of time away from your life. Once I had my son, I felt like I couldn't do that schedule, it's pretty exhausting. ["The Good Mother"] was something that was absolutely petrifying for me, but it seemed like the perfect thing. It was a full-on challenge, but I thought it would be a good experiment.

In "The Good Mother," we never see the daughter on-stage. Do you think being a mother in real life helped prepare for this?
Mol: Yeah. Having children informs everything and changed everything I do from here on out. You don't ever see [the daughter], you hear her. But it's not a hard stretch to know what it's like to run up the stairs when you hear her crying or worrying about going out on a date and leaving the kid with a new person.
What was it like preparing for show while also appearing on "Boardwalk Empire"?
Mol: The good thing was we finished shooting "Boardwalk," and I started the following week in rehearsal. But it was really hard for me to even get into it before going into the rehearsal room. I tried, but there was some part of me that couldn't engage with it until I was done. But it was nice to really ruminate about it, trying to figure her out and why she's doing the things she's doing.
Out of film, TV, and theater, what do you love most?
Mol: I like it all. It depends on the role and the writing. Theater is all about that energy from the audience. As an actor, you never get that kind of feedback. At some point through the process of rehearsal it's everybody's play, but as soon as you get on that stage it's game on. It's your turn.
"The Good Mother" runs through Dec. 22 at The Acorn Theatre.