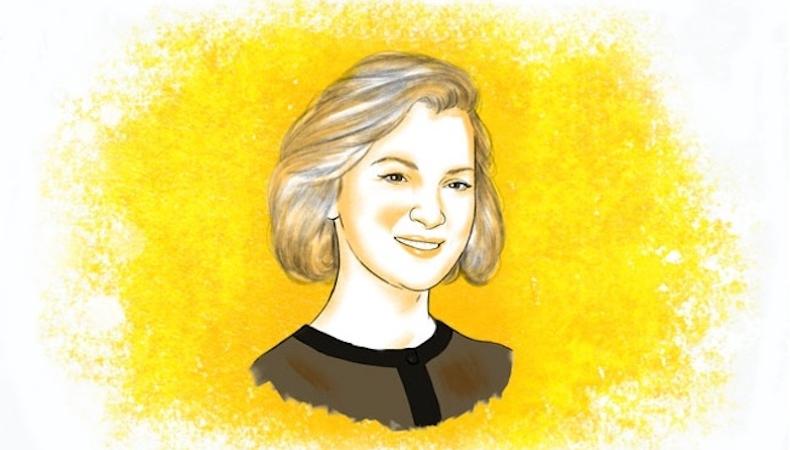 Gretchen Mol is doing double duty this fall, with roles in both the new Hulu series "Chance" (premiering Oct. 19) opposite Hugh Laurie, and a juicy turn in awards season contender "Manchester by the Sea," written and directed by Kenneth Lonergan. Mol spoke to Backstage about her audition prep, her Marilyn Monroe impression, and her very American commercial past.
Tell us about 'Manchester by the Sea.'
What can I say? The thing about Kenny Lonergan is he loves his characters, so the mother, Elise, is a very flawed person and she really sort of abandons her son and her family. She's not really capable as a person of being a mother, being there for anybody else, [or doing anything] other than answering her own needs in any given moment. Which is really fun to play! You can find part of yourself that's like that or people you know who are that way. I know it's sad, but there's almost a little humor in that person, too, because you can't believe that they can't get out of their own way.
Have you ever used Backstage in the past?
Absolutely! That was it! Initially, I studied musical theater, so it was looking for those daunting, big calls where you go in a room and there's just a table of people and the pressure is on and it's ready, set, go. I'm so happy I'm not doing those things anymore! So mortifying. I discovered once I got more into film auditions that I was so much more comfortable in a smaller space where the camera was close and there was a sense of intimacy as opposed to filling the room with the charisma that you may or may not have. And the talent! It's a big ask.
How did you get your SAG-AFTRA card?
A Coca-Cola commercial. My second commercial. I first booked McDonald's and then Coke. So, super Americana!
What advice would you give your younger self?
Own it. When you're young, you empower everybody else around you because they have more experience, and I think that's completely natural and I think it's good to do, but I think I could have owned my own ability and my own hard work and all these things much more. The longer you're in the business, the more you realize. I still think a director is a director and we all have our roles, but you start to realize, "Wait a second, I know something about this!"
What special skills do you have listed on your résumé?
I remember when I took my résumé into William Morris Agency and they kind of snickered at my special skills section. Like, "We gotta get rid of this." The one that did get me my first summer stock job was I had "Marilyn Monroe impersonation," and a director said, "Can you sing your song as Marilyn Monroe?" It was "Unusual Way," from "Nine." I did it. I really did not have the impersonation down that well. [Laughs.] I didn't expect to be called out on it! I remember when I walked out he said, "You aren't afraid and that's gonna really help you in this business." Along the way, you need people to believe in you or see something in you and then tell you, so you feel you're on the right track. Those kinds of moments are so important when you're starting out. And I remember that so well, walking out thinking, Whether I get that job or not, I feel like it couldn't have gone better.
What was your most memorable survival job?
My first great one was Angelica Film Center. I was an usher. My brother was at NYU Film School, so he was here first. And whenever he got a new job, I would always get a job there shortly afterward. He was working there in the great days of independent films, and it was so fun because you had to announce the lineups. It wasn't just picking up the popcorn, you really felt the importance of cinema and what was happening and people [were] really excited to see the film.
How do you typically prepare for an audition?
Each audition I find different sets of tools, but the more preparation the better. To this day, if it's really something I care about or that I can see happening for real, then I take it to my acting coach and work with her. But getting ready is part of the job. Finding the right look and doing the hair, I'd find these things that made you feel the character. And just trying to be calm! You can't underestimate the importance of giving yourself the prep time the day ahead.
What's your go-to audition song?
I don't even know if I can remember! I think I've literally blocked it out.
What is your worst audition story?
I've gotten hives, but that's not so bad. [Laughs]
What movie should every actor see?
"All About Eve," that's certainly great for women. "The Hustler." I'm just thinking of the great ones. "Last Tango in Paris." It's upsetting, that movie, but the freedom of Brando in that and the sort of lack of shame or embarrassment about exposing himself wholly in that. That kind of bravery is pretty inspiring.
Start looking for your next great role with our film audition listings!