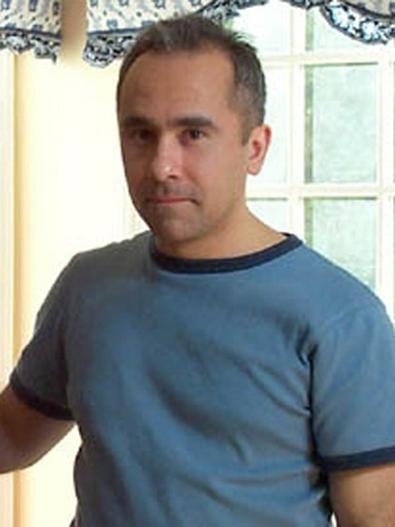 Long before the film industry converged on Atlanta, Georgia State University's film and video program has been offering classes on various aspects of filmmaking. For the past 11 years, assistant professor of film/video Dr. Ly Bolia has been teaching aspects of production including writing, directing, editing, and casting. Having grown up in Atlanta and earning a degree in architecture from Georgia Tech, it wasn't until after college that Bolia developed an interest in filmmaking.
"Between my junior and senior year I had a summer job with an architect," he recalls. "I would draw floor plans and I realized, 'I'm not enjoying this.' Architecture wasn't really the way I wanted to go. At the same time, during my senior year they had adopted the Apollo Sun system at Georgia Tech, which was a computer that allowed you to create 3-D models for buildings. But I wasn't creating buildings, I was creating robots. After I graduated from Georgia Tech, I applied to three firms that created computer-generated content. They were all like, 'You've got to go to film school.' "
After obtaining his master's degree from New York University's film program in 1994, Bolia bought a camera and started shooting his own films. He continued learning every role in the industry, from gaffer to director, while creating award-winning feature films and shorts. Upon hearing that Georgia State had a high-definition camera (a rarity at the time), he returned to Atlanta to share his filmmaking knowledge as a professor.
"In production [classes], we go through the entire process from writing to the final edit on a film," he says. "Students have to understand how to go about organizing a casting call, bringing actors in, making sure you have sides for them to read and going through the whole audition process of getting them to do certain things and test them to see if they're right for the role. Then there's the follow-up to let people know if you're going to cast them.
"The important thing about casting is the transition," he continues, remembering a New York actor with a distinct reputation. "They called him Teflon Don because no matter what you said to him, he'd play it the same way. Everything you said just bounced off him. If he came in and you told him to read something, he'd be perfect. But if you gave him a transition and he tried to change, he couldn't do it. I tell my students to search for some sort of transition in their scripts. Then you can see if the actor can go from being angry to sad, and how they move. That's what really looks at the deeper sense of the character."
Currently working on his next short "Time to Kill," which combines animation with still photography, Bolia enjoys creating his own films as much as he loves teaching students how to pursue their passions. But even he admits that there's no right or wrong way to get into the business, and film school isn't for everyone.
"I used to ride a bicycle to work every day," he says. "It's all uphill. I'd see the bicycle messengers flying past me every day, but I thought they must just be strong and used to it. For a year, I was struggling. One day this guy slowed down next to me and said, 'If you raise your seat, it will make it easier.' What happens is you elongate your legs and you're peddling faster. All of a sudden I'm keeping up with them. Film school doesn't necessarily make you a better biker. What it does is give you tools to make things happen faster for you. You don't have to go to film school. You can make films on your own; Steven Soderbergh proved that and look how successful he is. It's all about how much you want to make something. We have students here that discover this is not for them, and there are people who discover they have a huge passion for this.
"Steven Spielberg has talked about when he first started making films as a kid, what got him into it was his train set," adds Bolia. "He used to love crashing the trains into each other, but his father said, 'If you break the trains I'm not going to buy you a new one.' Finally, he set up a camera and when the two trains hit he played it over and over. That's how he got the bug."
Inspired by this post? Check out our Atlanta audition listings!