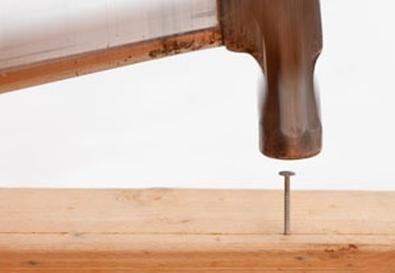 How to: Set up a Theater Company
Define your artistic goals.
It's vital to develop a mission statement right off the bat. This will not only ensure that the theater's members share a common vision for the company from the outset, but, equally important, it will help define your key economic, logistical, and manpower needs to meet your goals and make the dream a reality.
Create a business plan.
Use the mission statement to help create a detailed business plan. You will need a startup budget and an operating budget, guidelines on what kind of facility will work for your operation, and a plan for seeking out a proper building. If you are able to find experienced businesspeople to provide advice—or even assistance—use this valuable resource to the hilt.
Organize fundraising.
When you know what it will take to get your company up and running and keep it going for a while, start fundraising and keep it up as part of your group's ongoing duties.
Define and fill your staff positions.
Organize your staff and divide up responsibilities—such as accounting, publicity, house management, producing individual productions, screening scripts for possible production, and the more mundane tasks such as housekeeping.
Take care of all legal requirements.
Educate yourself on all legal requirements for your business, such as forming a corporation or a looser association, bookkeeping, maintaining insurance, and obtaining local permits for the business and/or building.
Find and prepare your facility.
Find a building to rent or buy (depending on your finances) that is in a desirable location for your operation and can be remodeled and/or equipped to meet your needs. Get your staff busy looking for services, supplies, or any needed items that can be donated. Reach out and ask for this assistance, offering program ads or other enticements to encourage donations.
Plan your first season or inaugural production.
If you plan to offer a full season, organize meetings and discussions with your members to share ideas. If you have a literary committee, its members can continuously handle this task, but you will want to listen to input from all members, who will likely offer good ideas for fare that is feasible for your organization and fits your artistic charter.
Develop programs to raise awareness.
Whether or not you have a dedicated public-relations person—from within the group or hired from outside—never fail to spread the word about your company, prior to and after its official opening. Select unusual methods of outreach, such as calling a meeting of representatives from various local theater companies to discuss sharing resources and cross-promotional efforts. You will need to distribute a professionally organized press release at least three weeks prior to each show's opening.
Get busy with your first production.
And finally, because this is your calling card for your future endeavors, put sufficient focus and energy into mounting an opening production that reflects the standards of excellence that you want your company to be known for.
—
Les Spindle
How to: Produce Your Own Film
If you're an actor looking to break into the business, one of the strongest calling cards can be your very own film—either a full-length feature or a short—to show the industry that you're determined, full of ideas, and serious about your profession. Here are some basic things to keep in mind while venturing into the world of moviemaking, starting from the ground up.
Once you've brewed up a strong story, assess what a realistic budget for the project should be. Take into account every tiny detail, including transportation to and from shooting locations, parking permits and fees, costumes, props, food, etc. Talk to other people who've made their own movies to get a sense of the unexpected costs that can arise.
Reach out to friends and acquaintances who might be able to work for free or cheaply—or in exchange for, say, pizzas on set. These are the moments when Facebook and other social-networking sites can be most useful. Consider throwing a fundraising party, where you can also bring together like-minded friends who'd be interested in helping.
If you need a heftier budget, make the effort to reach out to those who'd be willing to help finance the project by writing larger checks. Even in tough economic times, relatives, family friends, and even co-workers may be surprisingly willing to put money into your film. Local companies could also be willing to sponsor your project if you place their product in it.
Seek out small-business loans from banks and apply for grants, which can be easily researched online. Or go the old-fashioned route and charge it to credit cards—so long as you're sure you'll be able to pay them off eventually.
Once you've made your film, take advantage of the myriad ways it can easily be edited at home, particularly digitally. Programs ranging from Apple's iMovie to Final Cut Pro are available to you.
Showing your finished movie as much as possible is also key. Upload it to websites galore, enter it into every festival you can, screen it for friends at home and at coffeehouses, and burn it to DVD and give it to as many people as you can, to make sure it gets seen by as many eyes as possible.
Lastly, remember those who extended themselves for your project—whether by volunteering on set, pitching in money, or passing the DVD on to a friend—and repay those favors no matter what. What goes around comes around!
—
Jessica Jardine
Set Up a Cabaret or Comedy Act
According to the song, life is a cabaret, and working an intimate room with a singing or comedy act can lead to steadier jobs on stage or on TV—think Ray Romano, Kathy Griffin, Roseanne, or Caroline Rhea. But mounting a solo show for such a venue is a tricky proposition. How do you find and put together your material? Where do you find musicians? How much do you have to pay them? We spoke with industry insiders on both sides of the stage lights for tips.
Richard Skipper, an award-winning performer famous for his Carol Channing impersonation, also books acts for the Iguana restaurant in New York. He advises seeing other performers. "Before I sat down to do a show, I went to see as many cabaret shows as I possibly could," he says. "I wanted to know what was working and what wasn't. From doing that, I discovered my first director, Lina Koutrakos. I would also suggest appearing at some of the open-mike shows around town—there seems to be a resurgence of those—and really go out and network and market and promote yourself. Some in New York are the Salon at Etcetera Etcetera, Metro Jam, Jim Caruso's Cast Party. What I do at the Iguana is not an open mike, but if a performer wants to come on and do one song, we will put them on. If the audience response is great, we'll give them a featured spot in one of our upcoming shows. Then if I feel they are ready, I'll give them guidance about getting booked at either the Iguana or other rooms around town."
Sydney Myer, booker for Don't Tell Mama in New York, agrees about the importance of seeing other cabaret shows. He says, "Every night of the week, in clubs all over town, there are ladies and gentlemen performing who can each be a master class in song selection, accompaniment, musicians, direction, patter, costuming, flier design—every element involved in creating your own show."
Skipper also points out the importance of having more than one experienced accompanist for your act: "When I first started, I got great advice from [singer] K.T. Sullivan, who said, 'Have five people who know your work and have great charts.' I can't tell you the number of times a musical director has gotten sick or gotten a better gig or a million reasons why they're not available for you, and performers have had to cancel a gig because you're at their mercy." The accompanist's fee comes out of the performer's pocket. Skipper estimates that it ranges from $50 to $300 for a single performance, not including rehearsal time. "You will definitely spend more than you make," he says, "but it's an investment in your career."
Al Martin, owner and booker of the New York Comedy Club and the Broadway Comedy Club, advises: "Don't approach too many clubs at the beginning of your career. Let just a few clubs see you when you're just starting out, and then, when you've got everything really honed down, when your act is smooth, then audition for the other clubs. Use that first club as sort of your laboratory."
For comedians, Martin also suggests attending a comedy class to learn how to structure a joke and build a series of jokes into an act. A good next step is applying for an internship at a comedy club. Duties involve ushering and answering phones, in exchange for stage time and access to the management and their career advice. You can also see the shows and learn from comics with more experience.
Martin's biggest advice for aspiring funnymen and -women? "Get to the funny as quick as possible. People tend to talk too much before the punch line. You should tape your sets, listen to the tape, then see what words can be eliminated to get to the funny. Because being funny in front of an audience is different than being funny in front of the water cooler with your co-workers. In the club, you get people that are drunk and have no attention span. If you get into a long drawn-out story that does not get to a punch line quickly, you'll lose the audience."
Finally, "Approach it as you would any other business," says Skipper. "Always be a professional both onstage and offstage, and for God's sake dress to impress your audience. The grunge look doesn't work for someone in their 30s or 40s. I've paid money to see a performer and I'm dressed better than them when they walk out on stage."
—
David Sheward
How to: Find the Right Casting Director Workshop
There are many, possibly hundreds, of companies in Los Angeles and New York, as well as across the country, that produce casting director workshops. So do your homework when deciding which to attend and avoid the ones most interested in your wallet. Here are points to consider:
• First and foremost for actors in L.A., California has passed a new law that will affect some of the companies doing business there. Known as the Krekorian Talent Scam Prevention Act of 2009, it can be found at www.leginfo.ca.gov listed under California Law, Labor Code, Sections 1701–1705. Read it, know what it covers, and ask any such business whether it complies with the new law. Although this law covers only California, everyone researching and attending workshops should read it and use its guidelines.
• You are at the workshop to learn. This is not an audition or your chance to "be discovered." Choose your workshop based on what you can learn from the guest and what knowledge he or she can share with you about the industry. Casting directors have their own tastes and personal opinions when it comes to auditioning and evaluating talent. Research their past credits and who they have cast in previous projects. You can get a feel for their taste by looking at the genres they have worked on and the actors they have cast.
• Today's associates are tomorrow's casting directors. Many if not all casting directors started out working as associates of other casting directors. Associates do a lot of legwork for the projects they work on and can give valuable insight into the people they work for. They can be responsible for casting many of the smaller roles, pre-screening all the submissions, and pre-reading actors for the casting director. Research each associate. How long has he or she been in casting? Find out who they've worked with and on what projects.
• What does the workshop cost? Be wary of packages or membership fees. You want to be able to choose your workshops carefully and know who the guests are. Do the math: The "discount" from having a membership may not be a discount at all.
• Ask your fellow actors. There is no better resource than your peers when it comes to navigating the mysterious waters of this business. Ask around and see what kind of experiences your fellow actors have had at the various companies and with specific guest casting people. BackStage.com has message boards where actors share information on a wide range of topics and personal experiences with a variety of people and businesses.
If you are not in New York or Los Angeles, consider an additional set of issues: Is the guest a local professional or visiting from a major market? Actors in smaller markets are more likely to have an inexperienced "entertainment professional" teaching how to "make it big" in Hollywood. Anyone who claims to be able to "make you a star" or "get you discovered" should be approached with caution, especially when the fee is pricey.
—
Thom Klohn
How to: Get a Work Visa
Let's get this out of the way quickly: It is exceedingly difficult for foreign-born actors who do not have major credits under their belts to be employed in the United States in union or even nonunion acting work. So asserts attorney Dora Komura, who specializes in procuring visas for the entertainment industry. She works for the Los Angeles firm Gonzalez & Harris.
For starters, Komura explains, the actor must have a gig. Then, usually the producer—though it can also be a production company or studio—must be willing to sponsor the actor for an O-1 visa, which applies to those who have "extraordinary ability." The next step for the actor (or his agent, manager, producer, or attorney) is to fill out the petition, which can be found at the U.S. Citizenship and Immigration Services website, www.uscis.gov.
Unless he or she has won or been nominated for a major award, like an Oscar, Emmy, or BAFTA award, an actor must meet three out of six criteria to qualify for the O-1 visa. The criteria include evidence that he or she has performed or will perform as a starring participant in a production or event that has a distinguished reputation; national or international recognition for his or her achievements; a record of major commercial or critically acclaimed successes; significant recognition from organizations, critics, or recognized experts in the field; and the ability to show that he or she will command a very high salary in relation to other actors. Supporting documentation includes reviews and/or interviews in major publications, awards, and letters of recommendation from major industry insiders. "The more recognizable the name, the better," says Komura.
In addition to the completed application and supporting documentation, an actor has to obtain a consultation letter from the applicable union or guild (the Alliance of Motion Picture and Television Producers, the Screen Actors Guild, the American Federation of Television and Radio Artists) stating that it doesn't object to the O-1 petition. Most of these unions and guilds charge a fee for the letter. All of the materials are sent to USCIS. The filing fee is $320, and it usually takes two to four months for the case to be adjudicated, says Komura. However, if an actor has a job in three weeks and needs the approval immediately, the petition may be expedited for an additional $1,000 and the case will be adjudicated within 15 days, she notes.
So what about stage actors? According to Komura, it's difficult for actors outside of Canada or the United Kingdom to be cast in American productions. Because there are reciprocal agreements between Actors' Equity Association and its counterparts in Canada and the U.K., these actors are able to qualify for P-2 visas. Unless an actor has been cast in a starring role in a major Broadway production, it's difficult to qualify for an O-1 visa.
To work under an Equity contract, an actor will get the visa for that employment by having the producer file an application on the actor's behalf. But prior to filing the application, the producer must go through Equity's application process in order to get approval from the union. Once the approval is obtained, the producer applies for the visa with a letter of support from Equity.
Foreign-born actors should also be aware of the O-2 and O-3 visas. The O-2 visa is for personnel—an actor, assistant, or crew member—who come to the U.S. to support an O-1 actor. The O-3 visa is for the spouse and children of either an O-1 or O-2 actor.
Visas are time-specific, meaning they last as long as the project or petition. However, if an actor has projects lined up, the visa can last up to three years, at the end of which he or she must reapply.
Attorney's fees to secure an O-1 visa run from $2,000 to $5,000, says Komura. To retain the services of a qualified attorney, she suggests contacting the American Immigration Lawyers Association.
—
Simi Horwitz
How to: Pay Quarterly Estimated Taxes
Federal income tax is a pay-as-you-go tax. There are two ways of doing this. One is by having money withheld from your wages by your employer. The other is by filing quarterly tax payments based on estimates of what you will owe in taxes at the end of the year. If, like most actors, you expect to receive 1099 income—salary with no taxes withheld from it—then it's very likely you'll be required to make estimated tax payments during the year.
According to the Internal Revenue Service, you must pay estimated tax if both of the following apply:
-You expect to owe at least $1,000 in tax for the current year.
- You expect the total amount of your withheld taxes and any tax credits you may be eligible for to be less than the smaller of a) 90 percent of the tax you will pay this year, or b) 100 percent of your tax for last year (provided your return for last year covered the entire 12 months).
Now, there's a whole issue here about underwithheld taxes. If you take too many exemptions on your W-4, your employer won't withhold enough money to pay your taxes as you go, and you'll be left holding the bag at the end of the year, with a big tax bill and possible penalties. So don't do that. When you have taxes taken out of your wages, make absolutely certain you claim the correct number of exemptions.
In addition to salary, income from which no taxes are withheld can come in the form of dividends, interest, capital gains, rents, and royalties. The IRS suggests that you estimate what you will earn in all these areas based on what you earned in them last year. Of course, for actors, that may not work, as income can vary widely from year to year. Nevertheless, do your best to estimate how much 1099 money you will earn per quarter. If you estimate too high in one quarter and so end up paying more tax than you needed to, you can compensate when you file for the next quarter. The important thing is not to fall behind on what you owe, because if you do, you may be subject to penalties.
Download Form 1040-ES from www.irs.gov. It contains instructions and a worksheet to help you estimate your tax. Basically, the process is equivalent to doing your taxes. The only difference is that you are estimating what you will earn rather than using the actual figure, which, of course, you don't know yet. Also look at Publication 505, "Tax Withholding and Estimated Tax," which tells you everything you need to know about the process.
You can elect to pay all your estimated tax up front in a single payment, but most people take advantage of the option to make four payments during the year. The payment due dates are April 15, June 15, Sept. 15, and Jan. 15 (if you file your tax return by Jan. 31, you don't have to make that last quarterly payment on Jan. 15; you can include it in the taxes you pay with your return).
Don't get caught with your pants down. It's much better to have overpaid estimated taxes throughout the year and get a big fat refund on your tax return than to find yourself in hot water with the IRS thanks to a bill you don't know how you're going to pay.
—
Erik Haagensen