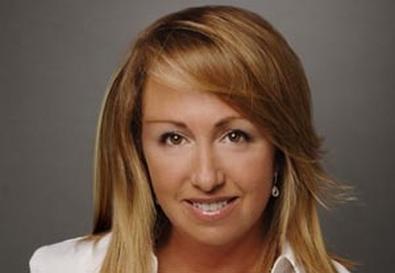 Casting a pilot is like putting together a puzzle. The frame or network-approved script is already in place, and it's up to the casting director to find the pieces or actors that will fit together to create the right picture. Pilot season typically runs from late January to early March, and this is when the CDs look for the best-available puzzle pieces.
The Players
The process involves a lot of decision makers. Casting directors, producers, and studio and network executives all must agree on who is to be cast. All have different roles in the process. After a pilot is picked up by a network, casting starts almost immediately. Sharon Klein, executive vice president of talent and casting at 20th Century Fox, says she is aware of many projects from the time the original pitch comes in, but when the initial draft is delivered, she and her team begin reading the scripts and compiling lists of ideas right away. Even though the casting executive will be involved in the process from the beginning, an actor won't see him or her in the room unless the actor makes it to the studio or network test.
According to Bonnie Zane of Zane/Pillsbury Casting ("Suits," "Pretty Little Liars," "Body of Proof," "Burn Notice," "Fairly Legal"), casting begins almost immediately after the pilot is officially picked up, and the CDs are usually the first to get a call. "The studios and networks will often put out feelers early in the fall to check the availability of casting directors," says Zane. Many times producers will have casters they often work with, but if the producer doesn't come in with a CD, the studio will choose one for the producers to meet with. Zane says that she and her partner, Gayle Pillsbury, have relationships with many showrunners and producers, so they will often get a call from them directly when the pilot is picked up. According to Zane, it's not uncommon for producers to already have CDs in mind with whom they typically work.
CDs and casting executives work closely with the creators and producers during the process. Zane says the relationship a casting director has with the producers can be intense, since they will be spending a great deal of time together for the eight to 10 weeks it takes to cast a project. "You develop a shorthand and know how each other works. You know which actors they love—and which they don't love—and you know their taste. You know if they watch TV, or if you have to spend that extra time educating them on actors and their previous roles. You know how they like their sessions run, and if they are always a half hour late. You know if they like to direct actors in the room or if they prefer our help in guiding the actors," says Zane. All this information makes the process run more smoothly for the producers, CDs, and actors.
Zane says that once they are officially on a project, casting sessions will typically begin five to seven days later. "We need a few days to ramp up, talk about the characters, have concept discussions with the studios and networks, and have discussions with agents," she explains. Those discussions help clarify the studios' and networks' casting needs and desires.
Studio executives such as Klein oversee and guide the casting process, while the casting directors handle the day-to-day duties. She explains, "My job now is to assist, encourage, help navigate, and support my casting directors." The CDs are responsible for bringing in hundreds of actors for a role, while the executives get to pick "the one." Klein's participation usually begins with coming up with name actors for the roles. "It gives a good jumping-on point in creative conversations with producers and [the] network.… Sometimes those names are cast, i.e., Zooey Deschanel ['New Girl'] or Kiefer Sutherland ['Touch']. It really depends on the project and network as to how far we take the 'name game,' " says Klein. Zane elaborates, "Sometimes we will make an offer to a 'name' right off the bat, especially if a pilot is cast-contingent on a lead." But often when producers come in with someone in mind, it's more of a type they want to go for rather than a specific actor they expect to get.
In an interview with Back Stage, writer Alfred Gough ("Smallville," "Charlie's Angels") notes that he doesn't craft a television pilot with actors in mind, but he has specific characteristics he's looking for—a prototype. He feels it's important, however, to keep in mind that with a television series, there needs to be a creative partnership. "You may have had a character who does one thing, and the actor comes in and they are great at 90 percent of what you need and just 10 percent they're not so good at, but they have the right sort of chemistry with the other actors. They're the person you want for the role, [so] you tailor things, and you try to always write to their strengths. Then over the course of a show…you watch them grow as actors."
Labor-Intensive Casting
Casting for pilots is longer and more labor-intensive than hiring a guest star or co-star for a series. Though CDs see a limited number of actors for a guest spot, they see hundreds to cast a pilot. Because typically 40 or 50 pilots are cast in the same month- to two-month window, all are fighting for the same actors. Cable pilots and put pilot commitments (pilots with a financial penalty if they aren't picked up) have helped to spread out the casting, but for the majority of the picked-up pilots, casting takes place in the same short time frame.
Zane says, "When we start a pilot, I personally like to start with the main piece of the puzzle. Because leads will inform the casting of all the other roles. If it is an ensemble, we just dive into all the series regulars." With only eight to 10 weeks to cast all of the series regulars and supporting cast, casters in other states and even other countries may be called on to aid in the search. "When searching for series regulars, you are looking for the actors with the strength to carry a series. Unlike a guest spot, these are characters we hope viewers will be watching weekly for five years or more. We need actors that have that star quality," Zane explains. Klein says the process is more intense and agrees that star quality is important, since the actor will need to be prepared to be with the show and the character for seven to 10 years. She adds, "I also think it's vital to have 'a life'—[to] be aware of your world and have hobbies and interests beyond being an actor. We need actors who can inspire our producers with their life experience."
When casting a role on a pilot, it's not casting just one piece but one piece that will fit with all the others. Zane says, "Chemistry is always important, especially when casting couples and families." She likes to have actors read opposite each other to test for chemistry, but with the time limitations of pilot casting, that isn't always possible. When it is, she says, "the executives are looking for all the natural chemistry as well as appearance. We hear things like 'He's too short to play opposite her' or 'They look too much alike. That will confuse the audience' or 'We'll hire her if she darkens her hair.' They are looking at the big picture. While performance is key, there are always other factors to consider."
Preparation and Advice
Even though actors won't have an opportunity to see the show as they would when auditioning for a guest spot, the scripts are available, and it's important to read the script and be prepared before coming in to audition. Klein also notes it's important to make sure that an actor is willing to make a long-term commitment, potentially as long as seven years if the show is a hit.
After the casting director and producers have settled on one or more candidates, the actors will have to go to the studio and network to test. "Actors almost always have a work session before testing. This is time to give the final tweaks to the scene, and in some cases, it is the first time they get to work with the director. We spend time rehearsing, discussing, and preparing them for the process," Zane says, noting that this includes going over appearance (clothing, hairstyle, facial hair) and what to expect in the room. "We give them gentle warnings about what kind of reaction they should expect. Some executives are chatty and friendly, while others are more stoic." As a casting executive, Klein considers herself a cheerleader for the actors. "I believe a part of my job is to make the talent feel as comfortable as can be," she says. "I've coached; I've redone their hair, makeup, wardrobe; I've hugged, consoled, fed.…You name it, I've done it before a test."
Gough acknowledges how difficult the audition process can be for actors. But he says they should know that when they go into the room, everybody on the other side of the table is interested and is rooting for them. "Because if you're great, you've solved all their problems," he says, noting that he likes it when an actor can come in and take something he's written and make it better.
If an actor is auditioning in the room, the standard advice applies: Be prepared, be on time, and stay calm. But since pilots cast a wider net than guest spots, it's important for actors to think about advice for taped auditions. Zane says, "Because everything is now viewed on tape, many actors will not be physically in the room with the producers or casting director. They could be on location filming or living elsewhere. Almost as important as your audition is who you have reading opposite you. We have seen bad off-camera performances tank auditions for actors." She advises, "If you can't be in the room live, make sure you are giving yourself the best possible shot at the role."