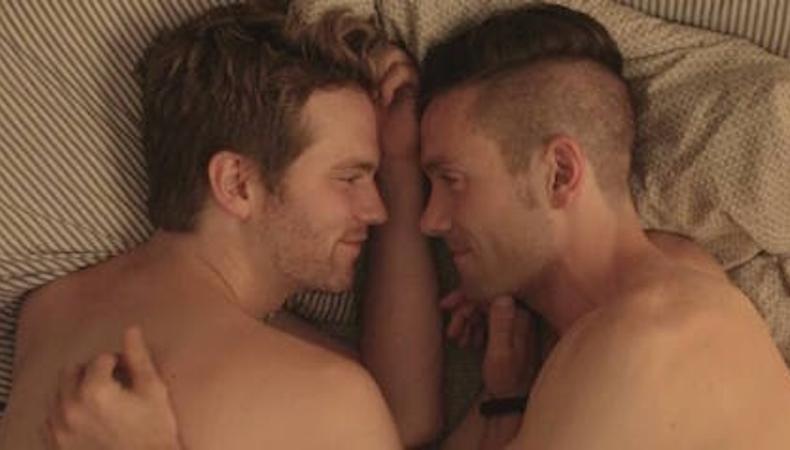 The Daytime Emmys have undergone a considerable facelift in recent years with the explosion of original web-based content and various subscription streaming services.
This is the first year the Daytime Emmys have introduced three categories devoted entirely to digital daytime dramas. The awards previously included one category recognizing shows, and another for both male and female performers. Each gender now competes separately, while a category honoring digital daytime programs remains intact.
The following is a list of the web-exclusive series that have been nominated, as well as where you can watch them!
"The Bay: The Series"
"The Bay" first attracted Emmy's attention when the series earned a nomination in the special class short format category back in 2012. The Daytime Emmys have since adapted their rules as the digital landscape evolved. Furthermore, "The Bay" won last year's Daytime Emmy for outstanding digital drama series (new approaches).
The series leads all digital dramas this year with five nominations, including a bid for the series, as well as acting nods for Kristos Andrews in actor and Mary Beth Evans, Lilly Melgar, and Patsy Pease in actress.
"The Bay" centers on socialite Sara Garrett (Evans), her son Pete (Andrews), and the residents of the fictional Bay City. The show streams through Vimeo and new episodes can be viewed on thebaytheseries.com.
"East Los High" on Hulu
Hulu is establishing itself as one of the leading services for original, web-based content. The streaming provider is home to several original series, including the Daytime Emmy–nominated "East Los High." The teen drama is Hulu's first series with an all Latino ensemble.
"East Los High" earned two Daytime Emmy nominations this year for the series and actor J.D. Pardo. Pardo joined the show in the third season as Jesús. Actors Vannessa Vasquez and Danielle Vega earned nominations last year for outstanding performer in a new approaches drama series.
Hulu recently picked up "East Los High" for a fourth season making the show Hulu's longest running original series. The first three seasons are available to stream with a Hulu Plus account here. Hulu Plus will run you $7.99 per month. "East Los High" returns with new episodes in July.
"EastSiders" on Vimeo
"EastSiders" received its first Daytime Emmy nominations this year after previous mentions from the Indie Series Awards and Satellite Awards. The show picked up nods for series and actor Van Hansis. Hansis is a familiar face to the Daytime Emmys as a former three-time nominee for "As the World Turns."
"EastSiders" explores infidelity between a gay couple and their attempts to reconcile. The dark comedy also stars Kit Williamson, Matthew McKelligon, John Halbach, Stephen Guarino, and Constance Wu.
The first two seasons of "EastSiders" are currently available to stream on Vimeo. The first two episodes from Season 1 are free, while individual episodes from the Emmy-nominated second season cost $2.99 to rent and $4.99 to purchase.
The second season of "EastSiders" costs $11.99 to stream the entire season for one week or $19.99 to buy all six episodes. "EastSiders" is available to rent or purchase here.
"Winterthorne"
This is one of the newer series that was nominated this year with its first season premiering last August. The soap opera stars former "Days of our Lives" cast member Martha Madison as Miranda Winterthorne, the powerful matriarch of a candy dynasty.
"Winterthorne" received three Daytime Emmy nominations, including one for the series, as well as for actors Kathleen Gati and Kevin Spirtas.
Michael Caruso, Gordon Thomson, Josh Thrower, John-Paul Lavoisier, Linda Gray, Kirsten Storms, Ron Hanks, and Conrad Bluth round out the show's ensemble.
All four episodes from the show's first season are available to stream free on Winterthorne.com.
"Youthful Daze" on Vimeo
Bryan James stars in "Youthful Daze" as Drew Castle and his split-personality persona Joshua, who wreak havoc on a group of young people in Calabasas, California.
"Youthful Daze" earned its first Daytime Emmy nomination this year for Rick Hearst. Hearst is a former three-time Emmy winner for "General Hospital" and "The Guiding Light."
The series is available to stream on YouthfulDaze.com through streaming service Vimeo. There are 79 episodes, which vary in length, available to rent for $0.99 or purchase for $1.99. Subscribe for $11.99 per month for unlimited streaming.
"Vanity" and "Anacostia" on YouTube
Streaming giant YouTube earned Daytime Emmy nominations this year for its shows "Vanity" and "Anacostia."
"Vanity" is StyleHaul's first original scripted series about New York's fashion elite. The show stars Alex Frnka, Denise Richards, Jazz Raycole, and Karrueche Tran. The first season earned a nod for outstanding digital drama series. The first 12 episodes are available to stream for free on StyleHaul's YouTube channel here.
"Anacostia" is a long-running web series in its fifth season, which follows the lives of residents in the fictional community known as Anacostia.
Elizabeth Hubbard is nominated for a Daytime Emmy this year for her work as Eva Montgomery. Martha Byrne won last year's Daytime Emmy for her performance on the series.
The first four seasons, as well as the first episode of Season 5, can be viewed on YouTube here for free.
Various children's shows on Amazon and Netflix
Amazon and Netflix are home to innovative original shows and films, along with libraries filled with old favorites.
While the streaming services have not produced any original content nominated in the digital drama series categories, each provider still earned nods this year, primarily for their children's and animated programs. Amazon and Netflix have joined Disney, Nickelodeon, and PBS as category staples in the children's programming categories.
Amazon's "Annedroids," "Niko and the Sword of Light," and "Tumble Leaf" are nominated, in addition to Netflix's "Project Mc²," "All Hail King Julien" (the prequel to the "Madagascar" film franchise), "Dragons: Race to the Edge" (based on "How to Train Your Dragon"), "The Mr. Peabody & Sherman Show," and "Dinotrux."
Amazon's content is viewable with a subscription to Amazon Prime for $99 per year, while Netflix users can stream unlimited content for $9.99 per month. However, Amazon, in an effort to take a bite out of Netflix's streaming revenue, recently announced a standalone subscription to Amazon Video for $8.99 a month, beginning April 18.
Visit the Daytime Emmys for a complete list of this year's nominees. The awards will be handed out Sunday, May 1.
Inspired by this post? Check out our television audition listings!