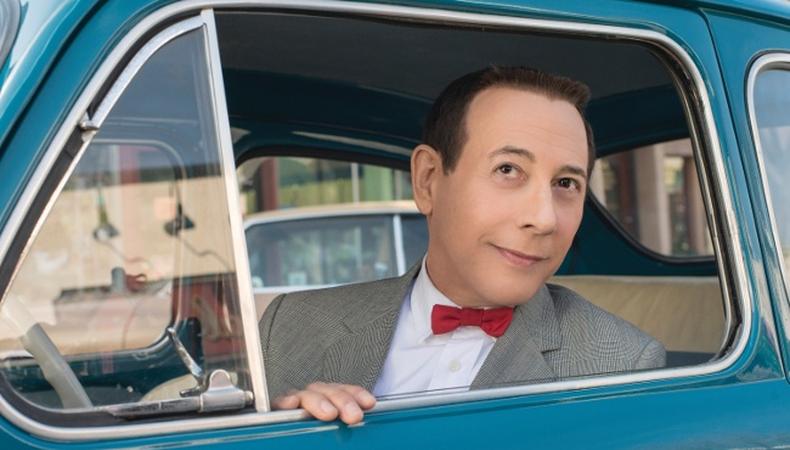 SXSW could have rested easy after booking J.J. Abrams, Judd Apatow, and Jake Gyllenhaal, but then it made one little last-minute addition: President Barack Obama and first lady Michelle Obama, who will attend SXSW Interactive and SXSW Music, respectively. The First Couple may grab headlines, but SXSW 2016 will be replete with opportunities for aspiring screen talent to network and be seen.
Despite operating out of the self-proclaimed "live music capital of the world," the SXSW Film Festival continues to grow in scope and importance by providing numerous platforms for unknown up-and-comers and A-listers alike to explore new storytelling terrain. Here are 10 key films and conversations set to define this year's festival:
"Pee-wee's Big Holiday"
After years of rumors and false starts, Paul Reubens slips on the red bow tie once again as he and his playhouse friends venture out into the world for the first time. This Apatow-produced Pee-wee resurrection will be released by Netflix on March 18, the day after its SXSW world premiere.
"Midnight Special"
Jeff Nichols' films have proven to be plum actor showcases, including Michael Shannon in "Take Shelter" and the McConaissance–kick-starting "Mud," but this is Nichols' first foray into genre filmmaking. Early reviews have framed "Midnight Special" as an intimately human take on science fiction rounded out by a stellar cast including Shannon, Kirsten Dunst, Adam Driver, Joel Edgerton, and Jaeden Lieberher.
"Everybody Wants Some"
A cast of relative unknowns populate this anticipated "spiritual sequel" to Richard Linklater's era-defining "Dazed and Confused," which follows the debaucherous antics of a group of college friends on the last weekend of summer in 1980.
"Demolition"
In director Jean-Marc Vallée's follow-up to "Wild" and "Dallas Buyers Club," Davis (Gyllenhaal) takes a winding, idiosyncratic journey through grief after losing his wife in a tragic accident. Alongside co-stars Naomi Watts and Chris Cooper, "Demolition" looks to be another robust character study for Gyllenhaal.
"In a Valley of Violence"
Indie horror favorite Ti West trots his signature slow-burn style into full-on revenge Western territory. Blumhouse Productions produced the film starring Ethan Hawke, Taissa Farmiga, Karen Gillan, and John Travolta.
A Conversation With Don Cheadle
Not content to be just one of the most respected actors of the last 20 years, Cheadle directed the Miles Davis biopic "Miles Ahead" (where he also stars in the title role), which will be released on April 1. Here he will be joined by New York Magazine film critic David Edelstein to discuss his expansive career.
The Eyes of Robots and Murderers
Director, producer, and overall industry magnate Abrams converses with "The Jinx" creator Andrew Jarecki about preserving the "human factor" in CGI-stuffed modern filmmaking. They'll also debut KnowMe, a new app providing "a radically easy way to express yourself through video."
A Conversation With Gaby Hoffmann
Presented by the SAG-AFTRA Foundation, the dynamic Hoffmann (of "Girls" and "Transparent" fame) will delve into her artistic process and life experiences navigating the industry, of which she has been a part for nearly her whole life. She'll be joined by director Kat Candler and SAG-AFTRA Foundation National Director of Actors Programs Rochelle Rose.
Marie Claire Talks to the Stars of "Broad City"
Few have channeled the spirit of their generation with as much gleeful irreverence, earnestness, and verve as "Broad City" co-creators Abbi Jacobson and Ilana Glazer, who will chat with Marie Claire Editor-in-Chief Anne Fulenwider about their show's journey from niche Web series to of-the-moment cultural force.
Kerry Washington and the New Rules of Social Stardom
The "Scandal" star and philanthropist speaks with InStyle Editorial Director Ariel Foxman about harnessing social media to not only amplify one's personal brand, but also promote social good.
Inspired by this post? Check out our Texas audition listings!