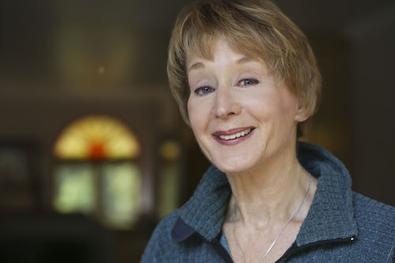 As busy as most new and professional actors are, you often don't take the time to do the necessary research to help make the most informed business and creative decisions. Research can often make a major difference in selecting the right instructors, agents, managers, photographers, etc., and assist you in doing your best auditions. What is the most effective research to do?
When choosing whom to train, represent, and market you:

Ask for suggestions from working actors and industry professionals you work with or know.
Call theatrical and commercial agents and ask who they recommend to their clients. When you hear the same name a few times, put those people on your short list. Depending on the agency and the assistants answering the phone, you may or may not get the info you request. But if you are very nice to those you speak to and call several agencies, you will get enough good choices. I believe the best time to call is between 11 a.m. and noon, and then 2–3:30 p.m.
Check the trade papers for articles written by or about those you are considering.
Read Yelp reviews, Backstage message boards, ActorRated, Google, and the Better Business Bureau.
Ask your actor friends on Facebook.
Watch YouTube videos of those you are considering. Many teachers and others who offer actor services have videos posted on YouTube as well as their own sites. Watch and see how you feel about their personalities, style, and what they offer.
Once you have your short list, audit at least three teachers. With photographers, meet with at least three.
Agents and managers research:
Ask industry pros you know as well as friends, Facebook friends, teachers, relatives, and classmates: Whom do they recommend or have heard about with great reputations? Who should be avoided?
Check out the website of those you are considering and learn about the company, the representative(s), how long they have been in business, etc.
Read comments on the Backstage message boards, Google, ActorRated and the Better Business Bureau.
Casting directors and directors you audition for research:
For commercials and TV shows, watch spots and shows that the CD or director worked on.
Do IMDb research on the director. This will give you a good idea of the director's style and their work. If/when you meet, it will give you more to talk about which helps create relationship.
Check out the websites of the casting director. This will give you a better idea of the types of commercials they specialize in and some background on who they are. When you get the opportunity to speak, it will give you something to talk about.
Review Warnings
Online reviews. When reading, be aware that for every 20 people who are thinking about writing a good review, there will be one bad one. Most people only read the bad reviews. I suggest you also pay close attention to what is said in the good reviews to get an overview. Focus on the specifics of what is said not just the emotional adjectives of one bad experience or someone with a grudge or a petty or uninformed person. I have seen the most insignificant complaints given to an excellent teacher, photographer, agent, or manager. There have been times where someone's competition posts ugly reviews. And it has been known to happen that good reviews are not always legitimate. So, do read them carefully and cross reference with several sites.
Testimonials (video and written) can also be influenced and edited so I would just pay them a little attention. When watching, listen carefully to what is being and the sincerity of the person sharing.
Take time and do thorough research, then I truly believe you will make the best choices that will empower your career.
Like this advice? Check out more from our Backstage Experts!