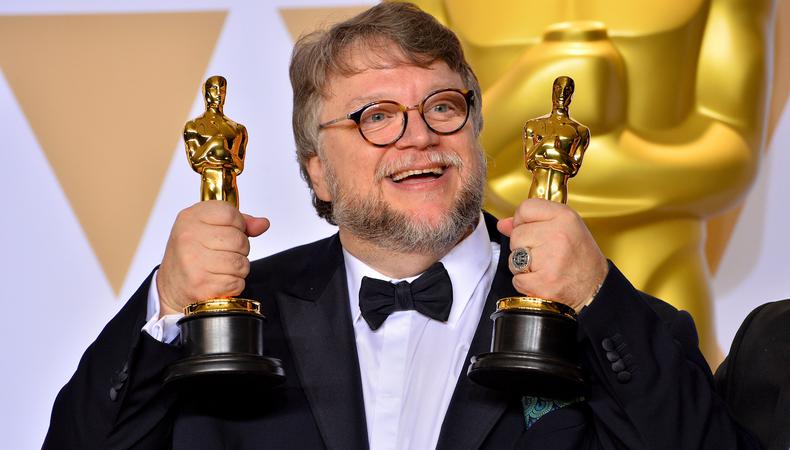 Stay in the loop on industry and casting news with our write-up on who's been slated for recent film and television roles!
Please note that shoot dates are subject to state and county restrictions and may change. Refer to Call Sheet for updates, and keep checking Backstage for the latest news on project development during this time.
"Guillermo del Toro Presents 10 After Midnight"
Guillermo del Toro, the director behind twisted, Oscar-winning tales like "The Shape of Water," is bringing his signature style to Netflix. "10 After Midnight" is an anthology series that will showcase a collection of stories selected by del Toro. While the project's details are being kept under wraps, the individual stories are said to be both sophisticated and horrific. After years of development, the anthology is finally set for an early summer shoot. No actors have been publicly attached to the project, but Denise Chamian Casting is working to change that. Production is scheduled to begin in mid-June in Ontario.
"A Thousand and One"
Writer-director A.V. Rockwell, with help from producer Lena Waithe, will tell the story of a free spirit reclaiming the life she left behind in "A Thousand and One." The film, produced in part by Waithe's Hillman Grad Productions, focuses on a woman who kidnaps her six-year-old son from the state's foster care system in a bid to redeem herself. Wanting to start their lives over, mother and child head to New York, where they search for a stable home where they can reclaim their identities. While the project is still in the development phase, Avy Kaufman has been brought on to cast it. Production on the family drama is set to start in July in a location that has not yet been announced.
Untitled Coburn and Wootton Project
Pilot season is technically over, but NBC is still saying yes to some developmental projects and late pilot orders for the 2021–2022 season. The network has ordered a pilot for a currently untitled crime drama from creators Jake Coburn and Nicholas Wootton, who will also serve as executive producers and writers on the potential series. The plot will revolve around two women: a socially outcast FBI agent and a brilliant criminal mastermind who was recently caught. The agent must get answers from the woman in order to stop the string of coordinated bank heists she had planned. Kamala A. Thomas Casting will be adding actors to the pilot, though none are publicly attached so far. Cameras are set to start rolling in late June in New York.
This story originally appeared in the May 13 issue of Backstage Magazine. Subscribe here.