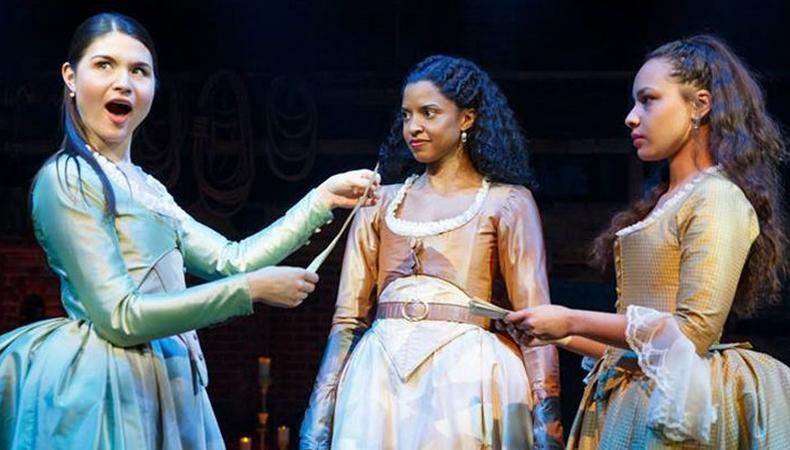 You may have noticed that more and more college musical theater programs are asking for you to include a contemporary or pop/rock song in their audition requirements. This is not surprising considering the soaring popularity of the many Broadway musicals of that style from "Hair" to "Hamilton" and a mass of those in between.
When a college asks you to demonstrate a contemporary singing style, they are seeking an answer to the question, "Can you handle contemporary pop/rock material?"
Some of the more progressive musical theatre programs; Pace, Texas State, Wright State, CAP 21, and the Boston Conservatory are interested to know how relevant you are to that genre, since so many current shows have pop or rock-based scores. Of course, reps are still interested in your ability to perform more traditional musical theater as well. However, the recent addition of contemporary rep is worth noting.
So what does "pop/rock style" mean?
1. The ability to sit in the pocket of the music and live in the groove. This includes the beat, the rhythm, the tone, and the feel of the melody. The music should tell as much (and often times more) of the story as the lyrics.
2. Singing with less vibrato. Focus on singing with directness and less about how pretty and well-produced your notes sounds.
3. Adding vocal affectations when the song asks for it. This would include, runs, riffs, ornamentation, etc.
Here is a quick look at the differences between rock and pop:
Rock wants a direct vocal sound that may be heavier and bigger, gruffer, dirtier, and edgier.
Pop wants a lighter, flexible voice that can move around with ease and open up into bigger wailed notes towards the top of the range.
Whether or not you encounter a college audition this season that requires a contemporary song, you should have one in your book of rep, just in case.
If you are looking for pop material, remember that your song choices do to have to come from musical scores. Look at older songs from the popular music canon of the 1940s or '60s. Popular songwriters of that time include, Harold Arlen, Johnny Mercer, Burt Bacharach, and Rodgers and Hart, to name a few. Your pop songs do not have to be super cutting-edge contemporary pop choices. You could use a Paul Simon, Elton John, or even a George Gershwin song. For rock you could sing Adele, Norah Jones, Pat Benatar, Bonnie Raitt, Bruno Mars, or Lady Gaga.
Think outside the box, but be sure you choose a song that highlights your strengths and disguises your vocal weaknesses. And if you are ever in doubt about how a college program defines their request for pop/rock songs, just email and ask. They will be more than happy to help you. They want you to be fabulous at your audition.
Show your best self and have fun. Remember this is what you love to do!
Be joyous, be brave, and be yourself!