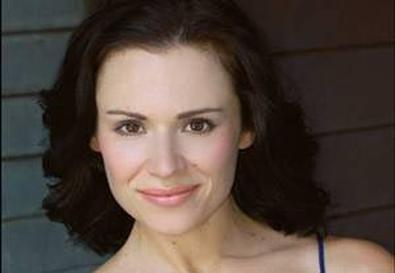 Angela Cohen was in a quandary when told she'd have to cut her hair if she wanted to play a stewardess in the pilot for "
Pan Am
," a new
ABC
series that is generating some buzz. Cohen wanted the role, but her wavy, curly hair—extending halfway down her back—was part of her professional and personal identity. For starters, she was afraid she'd end up resembling a poodle. Second, she wasn't sure how a bobbed look would affect her ability to book other roles. And third, a new hairstyle would require new headshots—a time-consuming and expensive prospect. Nevertheless, Cohen complied, losing 15 inches of hair.
"I really didn't like the way I looked," she recalls. "Still, I thought it was worth it. I was told the director liked upgrading actors, and because this was the pilot, there was a good chance we'd be upgraded."
The pilot was shot in March, and Cohen remains hopeful about her future on the show. In the interim, the bob is working for her. She booked a role in a
Mohegan Sun
commercial and has gotten positive feedback from casting directors, some of whom have said she was brought in to audition because of her hair. "I've been told it looks sassy and that it shows off my features," she says.
The Bob
The bob also worked for Brittany Rose Hammond, a Los Angeles–based musical theater performer who says her long, wavy hair, previously worn in a ponytail, made her look generic. That all changed when she played Kathy Selden in a production of "Singin' in the Rain" and donned a 1920s wig for the occasion. The compliments poured in. "I took pictures of the wig and brought them to a hairstylist, who cut my hair the same way," Hammond says. "The style gives me an edge without looking edgy. It has gotten me noticed, and I've gotten more callbacks than I ever did before." Perhaps it's no coincidence she's landed roles in period shows such as "42nd Street" and "Anything Goes." But she's also been cast in a production of "Rent" she says it's not hard to transform the '20s look into a contemporary do by layering.
Whatever the length, straight hair is generally preferred by casting directors, according to our interviewees. Aizzah Fatima, an American of Pakistani descent, says she books more roles when her hair is straight, especially if the CD is looking for an actor to play a businesswoman or doctor character. "I've also been told curly hair is too fussy for the camera," she adds. Still, she gets to display her curly locks if she's cast as a Middle Eastern woman as opposed to an Indian. "But when my hair is curly, I have to make sure it's groomed."
Safa Samiezade-Yazd, an Iranian-American performer, says there are more and better roles for actors with straight hair: "Curly hair suggests certain ethnicities and little girls." And Salman Sheikh believes that an ethnic look—and, by extension, ethnic hair—can work to an actor's advantage, "especially when they're looking for diversity," he says.
Hair can be an emotionally charged topic. Few daughters have not had full-out donnybrooks with their mothers over the topic of hair. Similarly heated exchanges with parents over hair length and facial hair are part of many boys' psychological baggage. Peers, the media, and career counselors also influence one's views on this hairy subject. Hair is an especially contentious issue for actors, whose appearance is an important part of their livelihood. With few exceptions, they watch trends and listen to advice from the experts.
At a seminar, Mary Riley was told by the head of a talent agency that she needed to cut her long, dark, curly red hair to shoulder length if she wanted to be considered for more than young mother roles. "She also said I needed to stop plucking my eyebrows, which I don't do anyway," Riley says. "I just have sparse eyebrows. It runs in my family. Needless to say, I left my hair long, brightened it up even more fiery red, left my eyebrows as they are, and I'm still getting booked on projects left and right. It just goes to show you that not all advice is correct or even necessary."
B.J. Gianni, an African-American actor and print model, says that contrary to received wisdom, curly hair opened doors that were closed to her when her hair was chemically straightened. Once she booked the gig, however, "they ended up straightening it for the shoot," she says. "Go figure!"
To Be or Not to Be Yourself
The industry experts we spoke with agree that there is no formula for coming up with the perfect hairstyle. They do suggest that an actor with a sleek, preppy hairstyle is generally more salable, especially for a "serious" character or lead role, and the curly-haired actor is more likely to play the sidekick or comic relief. But actors also have to take into account what works for their face.
Duncan Stewart, who has cast musicals on Broadway, in the West End, and on tour, says the clean-cut look may be preferred, but "if a young actor has a chubby baby face, facial hair could give him an edge." Ramona Pitera, an agent for print and commercial actors, says it's important that actors feel comfortable with their hairstyle, whether or not it's in vogue. "It's a personal choice," she points out. "It's a competitive enough business as it is, and feeling comfortable is only going to help."
Jon Luke, a recent graduate of Columbia University's MFA acting program who is now performing in children's theater in Dallas, says he is comfortable sporting dreadlocks and the style boosts his self-confidence at auditions. Nevertheless, he suspects it's a casting hindrance: "No one says anything directly, but it's the feeling, the energy I get, especially in Dallas. It's a limited mindset to believe an audience can't get past my hair, especially if I were in a nontraditional production of Chekhov or Ibsen. Because of my hair, I'm seen as tough or effeminate. I will not cut my hair. It's not a political statement. It's who I am. It fits me."
Similarly, Rikki Danielle, an African-American actor, likes to wear a blond Afro. Though she has been told by two agents that her hair is beautiful, they asked her to straighten it or don a wig. They viewed it as too "edgy," Danielle says. She now has dark, curly hair but doesn't feel it has helped her that much and misses her blond hair.
Most of the performers interviewed say there is a subtle, and sometimes not so subtle, racial element when it comes to hair considerations in casting. "If you look at the black Hollywood women—Kerry Washington, Halle Berry—they all have dark, straight hair," Danielle points out. Actor Theresa Miller writes in an email: "There has to be something about you that is European to be cast as a 'pretty girl,' and I refuse to straighten my hair. This is probably what any black woman with natural hair will tell you. Weaves and straighteners are what you need to succeed, unfortunately."
Manager Annette E. Alvarez of Multi-Ethnic Talent & Promotion recalls a conversation with her talented African-American godchild: "When I asked her if she wanted to be an actress, she said, 'I don't have the hair.' This is heartbreaking. She is 6 years old, and these ideas have already been internalized."
'It's All About Teeth and Hair'
All the industry experts we spoke with emphasize that any over-the-top look—from flowing white locks on an older woman to dreadlocks or a multicolored punk cut—will probably limit an actor's casting options. But on occasion it might just work.
Stewart, who thinks hairstyles are extremely important in casting decisions, lets agents know ahead of time what he's seeking. "When we're casting 'Chicago,' I want to see classy, sophisticated hair with an edge," he says. "Hair should be off the face. When we're casting Anne, the sweet young ingénue in 'La Cage aux Folles,' her hair should be down and around her neck. But we always want to see the actor's eyes. Hair should never become a distraction from the performance. You want to be remembered for your talent, not your hair."
Veteran casting director Donald Case of Donald Case Casting, whose mainstay is commercials, says frankly, "It's all about teeth and hair." For example, if he's casting a spot for a toy that might appeal to young boys, he'll look for a youngster with a standard boy's haircut, nothing too long or outrageous. By contrast, if it's a promo for MTV, the look should be "cool, hip, and contemporary," he says. "That means we're looking for a trendy Mohawk, the shaved head, dreadlocks, girls with big shocks of curly hair, or really short, short hair. That kind of spot would demand extreme styles."
For episodic television, says casting director Jason La Padura of La Padura & Hart Casting, an actor's hair is not central, at least not initially. "But we may tell the actor if he's cast, we'll need to cut or dye his hair. We may tell a man to shave or grow a beard. In film and TV, we do use wigs, though it's much easier to find the right wig for a woman than it is for a man. An actor with a totally shaven head may have limited casting possibilities. Redheads may have a hard time getting cast, especially as a member of a family. It's very hard to match up redheads. It's not that easy to darken or lighten them. And even if we give the actor a wig, her skin coloring won't be right."
Rules of Thumb
But whatever the style and color of your hair, professional grooming is essential, assert the authorities. Gray hair is not necessarily bad, but there are things to consider. "On a young woman, gray hair can be a distraction," says Stewart. "On an older woman, it may be striking. If you have a young face and are still playing femmes fatales, the gray hair is a problem and I would suggest coloring it. If you're playing a middle-aged mom, the gray isn't a problem."
Whatever your coiffure, you are not married to it. Indeed, Stewart suggests that a change in hairstyle or color can get you noticed and viewed in a new way. "If a woman has been blond and then becomes a brunette, she can reinvent herself," he says. "By shaking things up—without going crazy—she may get my attention. That's no guarantee that she'll book the job, but it's great to reinvent yourself from time to time."
No one disputes the idea that an actor can have two sets of headshots, one with curly hair and one with straight hair, for example. "That's the first step," says Alvarez, who's dismissive on the topic of branding. "You can't brand yourself when you're starting out."
Versatility is the password in the entertainment world, even when it comes to your hair.