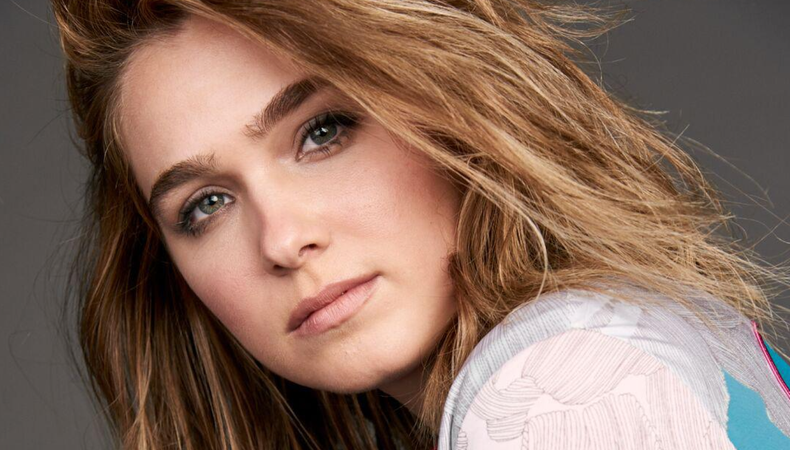 In the Envelope: The Actor's Podcast features in-depth conversations with today's most noteworthy actors and creators. Join host and senior editor Vinnie Mancuso for this guide to living the creative life from those who are doing it every day.
Haley Lu Richardson, best known for playing Gen-Z poster child Portia on "The White Lotus" Season 2, has been angling to dance in a musical for at least 12 years. "I've been putting this out into the universe since I was 16. That's my biggest dream, for sure," Richardson tells us. (She's currently "talking to people about it." There are "ideas circulating.")
That desire isn't just a throwback to Richardson's days as a dancer before she transitioned to acting—it's an extension of how she still approaches performing. "The thing I love about acting the most is the thing I love about dancing the most. It's this thing that comes from your soul; it's just such a vulnerable, abandoned thing," she says. "The first time I really felt like I was acting was actually through dance. Now when I think about: What is my [acting] process? It is such an internal thing. It's in my body; it's listening to music."
On this episode of In the Envelope: The Actor's Podcast, Richardson discusses what she's discovered about her acting process, gets candid about viewer reactions to her "White Lotus" character, and reveals which iconic script she passed on.
Even after her many successes, Richardson still struggles with insecurity.
"When people say, 'Don't take [rejection] personally,' that only goes so far. Because, truly, acting is [personal]. It's your body, it's your emotions, it's your voice, it's your ability, it's your energy. It's all of these things. This is something that I've gotten over or found peace a little bit more with auditioning. Or even if I just don't get a job or if it goes to someone else, this is something I found more peace with at this point in my life. So it does get better!
But I feel like the energy of taking it [personally]…has shifted into the work that I do, and the struggles that I experience on set, whether it's with people I'm trying to collaborate with or just being hard on myself. It's this thing of: How do I show up to the work that I do when the whole point of the work that I do is being vulnerable, and being ready to give and play with my emotions disguised as this other person's emotions? How do I show up to that work without—if there's another external problem on set—letting it just destroy me, because I'm in this extremely vulnerable, exposed emotional space? So that taking it [personally] idea has shape-shifted throughout my career. But it is something that I'm still trying to figure out—how to protect myself while also doing the thing that is needed for me to act."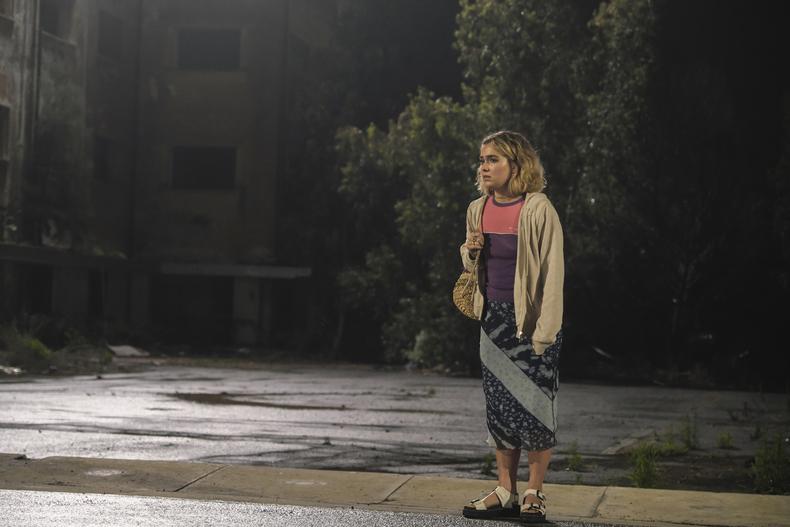 "The White Lotus" Credit: Fabio Lovino/HBO
Her biggest "one that got away" role is surprising.
"There are a lot [of roles] that got away. But I did get the script for 'Midsommar.' I remember reading it; it was such a well-written, creepy script. I actually still haven't seen the movie because I kind of can't bring myself to watch it. They wanted to meet me…. I had actually done "Split," I think, a year or two before. And I was like, I don't want to do another disturbing movie right now. I just don't have it in me, going around and crying at these disturbing things. It wasn't something that I wanted, and I felt really strongly about that. So I didn't even take the meeting. And, you know, that's a pretty iconic movie, isn't it? But I do think that everything happens the way that it's supposed to. There was a reason I didn't have it in me. And also, Florence Pugh is just such a good actor."
Richardson is proud of how the audience reacted to Portia on "The White Lotus," whether they liked her or not.
"These characters are meant to be judged and dissected and hated and related to…. We knew that [Portia] was kind of ironically funny in this sad, annoying, stuck way. I loved all those things about her. Also, I love to look like a totally different person than myself; I love the makeup, the costume. All of it affects the energy of the person I'm playing. So [I enjoyed] figuring out what she looks like and being intentional about the choices she makes—why she dresses a certain way and where all of that comes from. Then, being in that costume and how I feel when I'm walking around or looking at myself in the mirror—that's all a big part of it for me. I was really intentional with all of that.
So then seeing the reaction, good and bad—it was a big spectrum—it was like people were affected by this character and saw Portia as a very distinct human being that made them feel some type of way. I love that. I'm actually proud of that, [after] some time away. I think that what we all made together of Portia was exactly who she was supposed to be in that show—just a really distinct character and a time in that character's life."
Richardson believes that the type of creative partnership she shares with "Columbus" and "After Yang" filmmaker Kogonada is what every actor should strive for.
"It's so rare to feel that true, aligned collaboration. That comes with mutual trust, mutual respect, inspiring one another, and being open for that inspiration to come from another person. Some people say that, but then I'm working with them, and I'm like, Where is it? I don't see it. But when it's there, it's one of the best feelings in the whole entire world. I feel like I could cry, thinking of that feeling. It's so deeply, deeply fulfilling. Kogonada, anything that he ever came to me with and said, 'Maybe you should do this. Do you want to be in this? Do you want to make this together?' I would not even think for a millisecond. I would just say yes. Because no matter what I would be doing with him, I know I can trust that we would feel that together. That's not why I started acting, because I didn't know that existed, but that's why I keep acting. It's why I'm still doing this."
Subscribe to In the Envelope to hear our full conversation with Richardson: