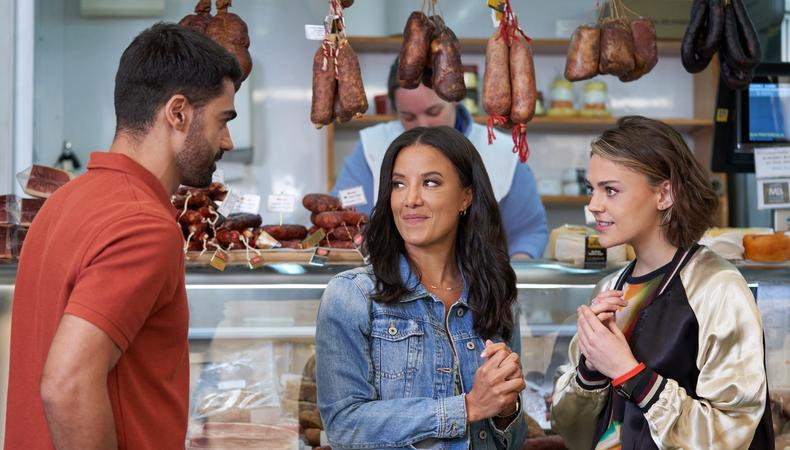 Hallmark Channel and holidays are almost synonymous with each other, especially when it comes to the Christmas season. Fans and families turn to the network's seemingly endless offering of thematic TV movies to get into the spirit of the season, and because they know they're in for a comfy, feel-good ending.
The casting executive in charge, Penny Perry, oversees the craft for all of Crown Media, which owns the Hallmark Channel. Not only does she help develop stories for the network's year-round series and films, but she casts the leads herself and works with other casting directors to round out the ensembles. Perry answered Backstage's questions by email about how the casts of these projects come together, and what to know if you want to audition and celebrate holidays with Hallmark onscreen.
What is Hallmark's "brand" or network identity? And how does that affect casting?

Crown Media's programming is powered by positivity and is rooted in the celebration of the seasons, holidays, and life's special moments big and small. We want to leave people feeling good. We are also committed to developing a diverse mix of content, characters, lifestyles, and storylines to create a Hallmark experience where everyone feels welcome. Those are the guiding principles for all our casting and content development.
What is the casting process for a Hallmark movie?

Generally speaking, our projects shoot outside the U.S., mostly in Canada, which requires that a certain percentage of the cast are Canadian. I work with talent managers and agencies in Canada and domestically in the United States to identify actors who have good chemistry and who strike the right balance for each specific project and location. I also deal with all the negotiations and billing.
What is your official role and what responsibilities come with it?

I am Senior Vice President of Talent in Crown Media Family Networks' programming department. I am responsible for negotiating overall deals, series deals, and original movie deals on all our programming projects—those in process and in development. I personally cast all our lead actors and supervise the casting of all other roles.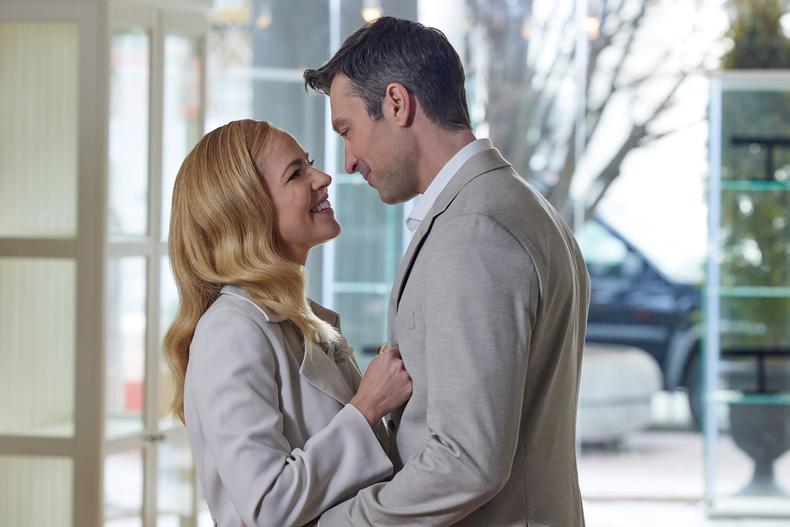 "The Blessing Bracelet" Credit: Hallmark Media/Photographer: Allister Foster
How long have you been at Hallmark and Crown Media?

I have been casting Hallmark movies for over 15 years while being in-house as an executive with Crown Media for almost seven years.
How is what you do different from what a casting director on an individual show or movie does?

On an individual project, one would cast specific roles once the show or movie is at the tail end of the development process. In my current position, I am involved throughout the entire production process, from script development through the completion of each project. I am also responsible for conceiving and developing big-picture, long-term casting strategies.
In a general sense, what do you look for in talent that's a fit for work on Hallmark and Crown Media?

Each project is different. Talent that is right for one movie or show may not be the right fit for other projects. Finding the best pairing for the lead roles is also critical—some actors instantly click. In general, it has a lot to do with chemistry, screen presence, and image. I stay on top of talent in Canada and the other locations where we shoot. Obviously, since the onset of COVID-19, I haven't had the opportunity to meet with actors in person, and instead spend a lot of time looking at film links, résumés, and photos.
Does Hallmark operate on its own production schedule like the broadcast networks?

Yes, we usually cast Christmas all year round. The other movies are shot as part of annual seasonal programming franchises such as Winter Fest, Spring Fling, and Fall Harvest, to name a few.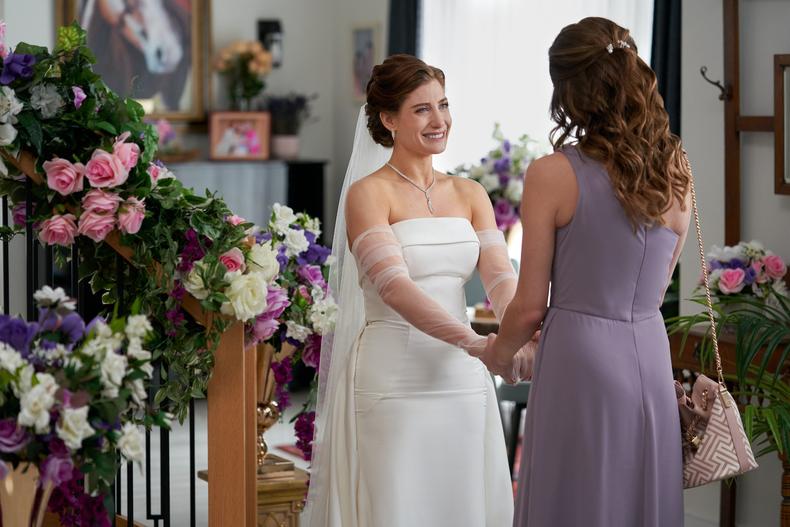 "The Professional Bridesmaid" Credit: Hallmark Media/Photographer: Allister Foster
What other executives do you work with when a series or movie is casting?

I work with our EVP of programming, Michelle Vicary, and our SVP of programming and Production, Randy Pope, on the macro level. And then for each project, I work with the individual programming executive assigned to develop that particular movie or show. When it is not a Crown Media Production, I work closely with the outside producers.
What considerations have to be made from your point of view when approving talent for a show?

It's unique to each project and script. The consistent considerations are experience, suitability for the role, and cost.
What should someone know about auditioning for a Hallmark project?

We generally cast the leads from film, or from some knowledge or relationship with them. The rest of the cast is read from the location casting director or I hire a casting director to read and cast the roles.
What type of audition sticks out to someone on the executive level, like you?
Someone that stays connected to the other actor and brings themselves through the role. I love actors and try to advocate for them always.