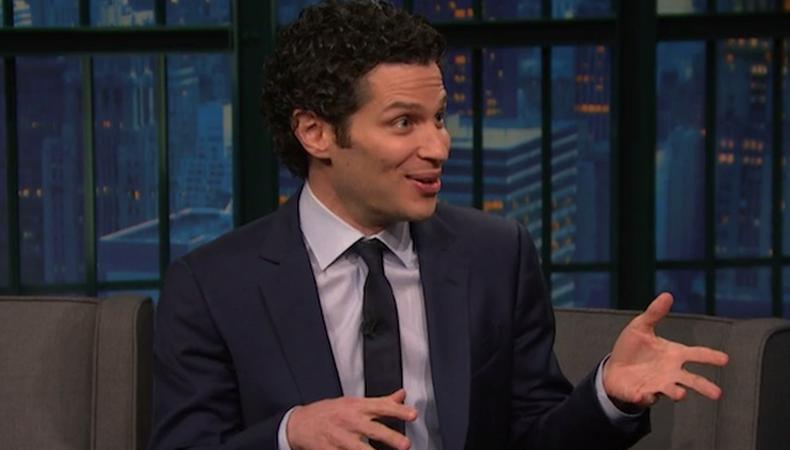 Fresh off a record-breaking 16 Tony nominations, "Hamilton" director Thomas Kail visited "Late Night With Seth Meyers" to chat about the achievement, his relationship with musical mastermind Lin-Manuel Miranda, and how many "new friends" he's made since directing a hit Broadway show.
"The reality is, when you make a show, what you wanna do is have the show be seen and heard and have that energy of the show be amplified. And obviously, this is a time of the year when so many Broadway shows have attention on them, so the fact that people recognize the work of our designers and our actors was incredibly moving," Kail said of the musical's Tony nominations. "Hamilton" also broke the record for most acting nods with a whopping seven.
When asked about working with Miranda, with whom he also collaborated on the Tony-winning "In the Heights," Kail recalls going to Wesleyan University with the acclaimed theater-maker. "Lin was a freshman when I was a senior—and I'm not talking to freshman," Kail joked before telling a story of how Miranda would "borrow" the theater department's lights for personal projects. "It was this freshman, Lin, in his dorm. And I said, 'You know what? I hope I never meet this guy; I hope I never see him; I hope he writes a musical about the Revolutionary War.' "
Lucky for us, only one of those hopes came to fruition! Watch the clip below.
While you're at it, do you need some singing tips for your next audition? Watch below.
Inspired by this post? Check out our audition listings!