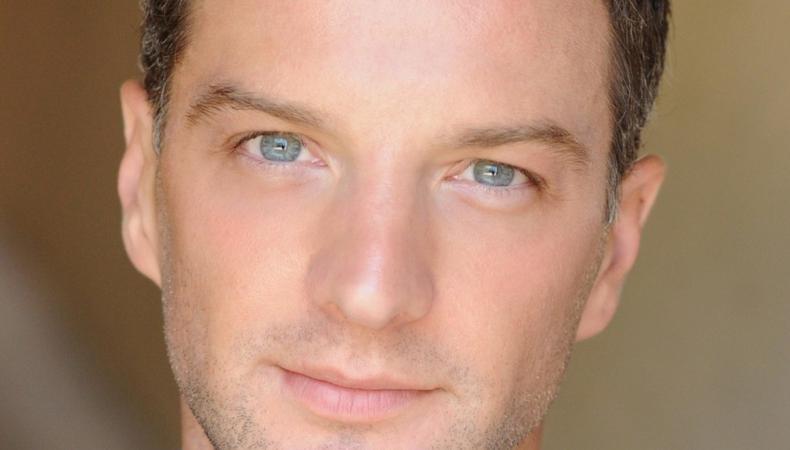 Broadway replacements have big shoes to fill—literally. Stepping into a role originated by someone else brings with it a highly unique set of challenges and rewards. In The Replacements, Backstage speaks with replacement performers who have lived to tell the tale.
"Hamilton": Have you heard of it? For two years now, that single word has continued to ravage the artistic landscape, redefining the place theater occupies in the larger cultural conversation. Of course, the original Broadway cast of the Founding Fathers tuner has long since departed but, to borrow a theme from the Tony and Pulitzer Prize-winning show, their legacies still loom large.
So, how does one replace an actor in the biggest show Broadway has ever seen? Not easily, according to Euan Morton, currently playing the royal comedic highness, King George III. Morton spoke with Backstage about letting the role shape the performer and how his predecessor Jonathan Groff ruined his "Hamilton" social life.
Have you been given the chance to play around with your king?
There are set points that the king must hit; those lighting cues, and emotional cues that must happen. But [the team] has allowed me very much to play the king however he lives and exists within me and that's really exciting. The only king I saw was Brian d'Arcy James and I was terrified to go on after him because he was brilliant. He was very little and small and subtle but he portrayed so much inside of it and it made me nervous because that's not how I had seen the king. But no one's held me back.
How do you avoid replicating someone else's performance?
I have always thought the idea of filling in for a very famous role and going, "He stands here now, and he stands over there now, now he feels sad, and he's happy over here now," it's like, why not just get a hologram of the last actor to play him? I fully understand the "he stands here" because it's live and there's lighting and there are stage cues but I think to emotionally hone in the actor so they can complete the performance that someone else has done is a bad idea.
What is your process for actually making the role your own?
I don't think good actors make the character their own, because that would require you to mold and shape something that should be molding you. There's no conscious effort to be different or similar. There's no conscious effort even to be funny (although there are nights where I'm consciously trying not to be dreadful). I just want to be, for half an hour, or less than that as King George, or a three-hour play, I want to not be me for a while. To do that, you have to let someone else take over. And that sounds completely deranged. It's wonderful to go out and let George do whatever he wants to do with my emotions and my body so I can sit upstairs and wait for him to come back. They say leave your crap at the door. If I can do it, I leave everything including literally myself at the door.
Is there anything you wish audiences knew about replacements?
I will say this: When you see an actor after the show it's probably not good to say, "Oh my god you're my third favorite king." I had one lovely young woman say to me, "I've seen 'Hedwig [and the Angry Inch'] four times, and you are my fourth favorite Hedwig." That's last, woman! Comparison is difficult. There isn't another person out there who would play the king the way Brian did and make it work. You just have to remember that each man, each woman is different, and every time they are given a character, that character becomes different and those differences are hopefully forgiven or loved or accepted by an audience.
Since the king is a solitary role, has it been harder to settle in with the cast?
The king has a tiny little dressing room with no door. Jonathan Groff decided to remove the door so he could be more personable because you get to feel a little lonely as the king. Jonathan would have all these guests and the cast would come up and say hi or whatever. I was talking one night with some of the wardrobe ladies backstage and one said, "Oh and then this person used to come up and see Jonathan and oh, remember when Jonathan did this?" That was the moment I felt super lonely. I was like, "No one has come up to see me!" I think everyone was just so tired of having to talk to Jonathan Groff! He has ruined the show for me by stealing all of my possible friends.
What is the best part about replacing on Broadway?
Most of the drama's already been done. The mistakes have been made, the major ones. When you say, "Oh my god, this just happened," someone else says, "Calm down, it's happened 15 times before." On my very first night as the king, I walked out onstage and I sang, 'You say…' and then I got the next line wrong. Ninety-two percent of the audience knew it had gone wrong, because they all know the lyrics and they're all sitting there going, "God, he's the new king?" And then I come offstage and I'm really quite mortified. I was horrified that this could happen publicly on night one. Everyone backstage said, "Oh you should've seen when X did this, or Y did that." All the mistakes are laid out before you so you can hopefully miss those bumps in the road."
Looking to get cast? Check out Backstage's theater audition listings!