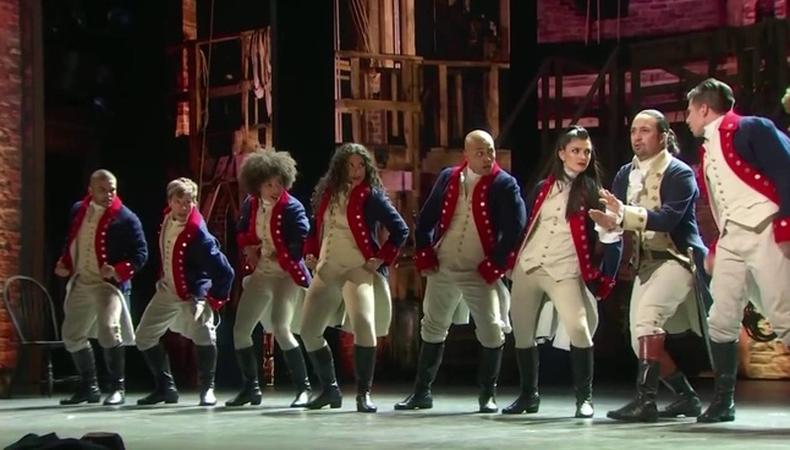 The West End production of "Hamilton" is auditioning talent, and you could have a chance to get in front of the producers and CDs. The London production is looking to recruit new male and female cast members in their 20s and 30s for roles other than King George. The team is looking for actor-singers who can rap and for hip-hop dancers who can sing.
You'll need a versatile and trained singing voice, but with the ability to rap as well. Those who are skilled rappers will have to be able to carry a tune, and everyone will have to be able to dance. Even those who aren't ensemble dance members will have to learn choreography for the show.
You don't need to be a dancer, but the auditions will almost certainly feature a group dance workshop where you'll be required to learn and perform a sequence together. For the ensemble, "Hamilton" is looking for male and female dancers who are versatile in all forms of contemporary and hip-hop styles. Acting isn't mentioned for the dancers but the team does state you'll need to "sing well."
Whilst performers of all ethnicities are welcomed, the London production of "Hamilton" follows the lead of the original and has a majority of BAME performers in the company.
The registration period doesn't have an advertised closing date and the auditions are for contracts starting in October 2018. Rehearsals begin on Oct. 8, 2018 and contracts last for one year. You'll need to have a full and valid U.K. or EU passport or already have a working visa in place for the duration of the contract (until October 2019).
It's important to note that applicants are technically sending their CV "to register interest for upcoming auditions" and "for further information," not for a guaranteed audition.
To apply, you'll need to send a current photo and CV. Find more information about the audition applications and how to send in for your chance to get in front of the producers here!
Check out Backstage's London audition listings!