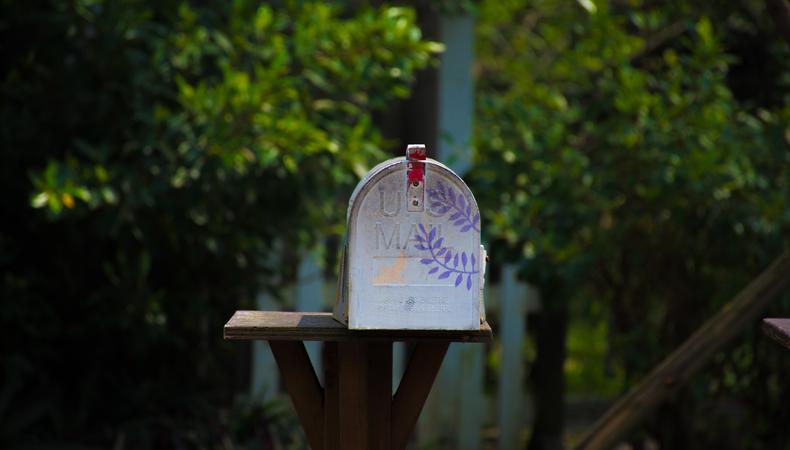 College audition applicants are more than just a transcript on an admission counselor's desk. Prospective students will be met in person and do a "very brave" thing, as Barbara Mackenzie-Wood of Carnegie Mellon School Of Drama says. Performers will bare their artistic souls in a one-on-one audition and interview with a college representative who they're most likely meeting for the first time. These adjudicators will make a subjective judgment about each applicant's artistry and decide on an acceptance or a rejection. It's a fraught process but it's the process by which colleges recruit.
When you're the auditionee and get rejected, it feels personal. So it's only natural that your rejections will sting. Sometimes a lot. But rather than let one rejection derail and ruin the whole college process, know that there are ways to handle and process rejection when it comes your way.
First up: the most important things to remember as you wait for results.
1. Know that rejection is a normal part of the process. It happens to all applicants. No one gets into every program they audition for.
2. Recognize that rejection is a natural part of a career in show business. Learn to develop coping skills now.
3. Have a conversation with your parents at the beginning of the audition process about how you'll handle notifications as a family so there are no surprises.
4. Don't let a rejection deter you from your goal or make you doubt your talent.
5. It's important to have a balanced list of reaches, fits, and safeties to give you the best chance for acceptance. Avoid a list that is top heavy in reach schools. Extreme reaches are programs that are highly selective with an acceptance rate of less than 5 percent of those who audition. Reach schools are selective and accept less than 15 percent of those who audition. "Fit" programs accept over 15 percent of those auditioning, and "safety" programs don't require an audition.
6. Math dictates that very few offers will come from your reach schools. It's more likely they'll come from your fit list so be sure you apply to plenty of fit schools.
7. Visit every school you've been accepted to.
8. Remember, you can only go to one school!
READ: 8 Rules For Cutting Your Audition Monologue
How and when will you find out your results?
Each college notifies differently. Schools with rolling admission will often notify you as soon as two weeks after your audition. Other schools will wait on decisions until all auditions are completed. For most schools, that usually happens in March.
I polled some of my college rep friends from the University of Michigan, Rider University, Shenandoah Conservatory, University of Arizona, Carnegie Mellon, Texas State, and Pace about how they handle offers and rejections, and if digital prescreen submissions have changed the way they are notifying students.
The truth is that each school notifies differently. Some use their university applicant management site portal or a third party site to inform students of their status. So it's important that you check back often to know your status. However, some still do use snail mail to communicate after the initial audition. Some of the smaller programs like to make personal phone calls to accepted incoming freshmen a day before the accepted status appears online. But all accepted students do ultimately get an official "accepted student" package via snail mail.
Get all of your college audition questions answered by peers and experts on the Backstage Community forums!
The views expressed in this article are solely that of the individual(s) providing them,
and do not necessarily reflect the opinions of Backstage or its staff.