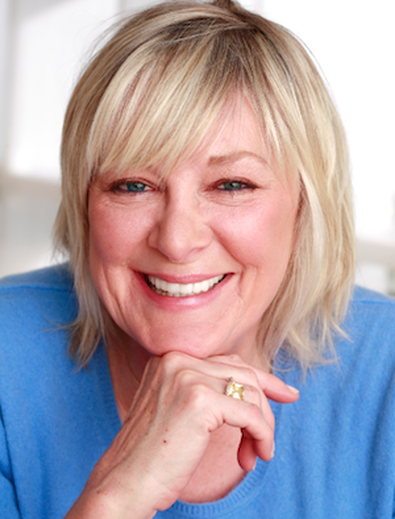 The downside of being successful at anything is that there will be human beings out there who will feel threatened, angry, hostile, jealous, and just plain nasty about your success. Honest criticism from those we know and love is one thing. It's something we need if we're going to grow, learn, and develop, and it's something we should and can take to heart.
But I'm talking about the non-constructive criticism – the random and negative pot shots that come your way. Those comments are meant to be hurtful, mean-spirited, and just plain ugly, especially if it's in public or written on a public forum anonymously. I knew I had arrived as a successful marketing mentor for actors when a competitor said nasty things about me and a self-loathing actor made a point of badmouthing me, by lying, exaggerating, and stating a bunch of stuff that just isn't true. Has that happened to you?
So, how do you handle the snide, vicious, negative comments that strangers say about you? What do you do?
Nothing. I ignore them. So do all the best spiritual teachers and business mentors that I've met, worked with, or admire.
Wayne Dyer (Author, Spiritual Leader, Speaker who I first encountered through a Louise Hay "I Can" seminar.)
Don't respond. YOU know the truth about you and the rest doesn't matter.
Mother Teresa (Spiritual Advisor)
People are often unreasonable and self-centered. Forgive them anyway.
If you are kind, people may accuse you of ulterior motives. Be kind anyway.
If you are honest, people may cheat you. Be honest anyway.
If you find happiness, people may be jealous. Be happy anyway.
The good you do today may be forgotten tomorrow. Do good anyway.
Give the world the best you have and it may never be enough. Give your best anyway.
For you see, in the end, it is between you and God.
It was never between you and them anyway.
Ali Brown (Business mentor for entrepreneurs)
It's usually those with low self-esteem who feel the need to attack the one person who truly is trying to help others, the one person who is perhaps more attractive, more giving, more vulnerable, YOU. Don't listen or read what they say – they have to solve their own problems of self worth. It has nothing to do with you.
Tony Robbins (My Inspirational Coach)
Although we cannot always control the events in our lives – what happens to us and what others say about us – we can always control our response to them, and the actions we take as a result. The way we communicate with others and with ourselves ultimately determines the quality of our lives.
I recently coached a new client who's been in NYC for three weeks and helped her get an audition for a primetime show, which led to a call-back and booking! She was thrilled. It was her first role in a network TV series and a chance to join SAG-AFTRA. She signed a contract and showed up on the set of an Emmy-winning show – a dream come true!
But instead of a happy day playing her first role and working with the stars of the show, something awful happened. On the set, an extra approached her and made a snide comment about how she must have gotten the part. A few other extras stood in the corner staring at her and gossiping about her. They all had to work a long 20-hour day with overtime. There was no special treatment for anyone but those few actors resented her for getting cast even though she had only a few lines in one scene. And they acted out their anger and frustration by making her day very unpleasant.
My advice to her: Ignore it. It's their problem and their karma. Yes, a nasty attitude or behavior does come back to you. It's such a waste of energy. How much more positive it could have been if they accepted the concept, "When one person wins, we all win!" Instead of downgrading or attacking, why didn't they congratulate her on her success and thereby create their own?
I believe the energy you project will bring you work, connections, representation, and opportunity. My client was called back to shoot another episode on the same show. And the one actor on set who was kind to her was the one person they also called back and gave a speaking part to. Woo hoo!
The nasty actor – where was she? Nowhere. Her negative energy probably cost her a career break. And she'll probably still be an extra on the next job.
Stay positive no matter what. Do your best work. Ignore the sticks and stones or anyone filled with negative energy. Enjoy every experience that comes your way. Be giving and be happy. You'll attract all the good stuff. I know.
As the founder and executive director of The Actors's Market, Gwyn Gilliss provides free monthly info seminars, agent/casting director interview tele-seminars, weekly marketing tips, as well as many coaching programs to help actors break into both the NY and L.A. industries. Gwyn has tremendous success with her private career coaching clients. More than 90 percent get agent representation launching their careers with performances in feature films, Broadway productions, and Emmy-award-winning primetime TV series, such as "The Good Wife," "White Collar," "Grey's Anatomy," "NCIS," "House," "Law & Order," "30 Rock," "Criminal Minds."
Email her to request a free 15-minute career session: coach@theactorsmarket.com.