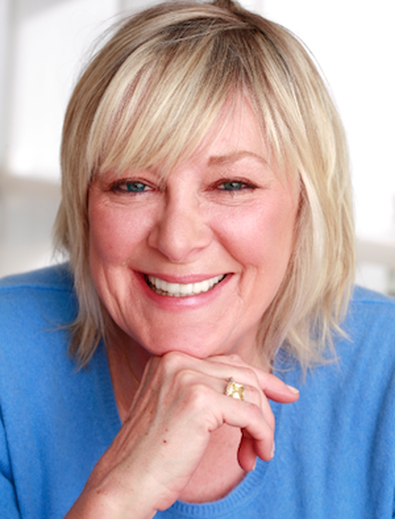 One of the most important lessons I learned about interviewing and auditioning is that you can never tell objectively how you did. But it's important to treat yourself gently after an audition so you radiate positive energy not regret, doubt, hatred, or resentment. Avoid the recurring nightmares, flashbacks, and self-recriminations for your performance or what you said in that crucial interview. Remind yourself there's always another interview, another audition, and another opportunity.
I don't know about you, but after every interview and audition early in my career, I would go through one of these three emotions.
1. Exuberance. I nailed it! I was so good! They loved me. They laughed, complimented me, and told me I was wonderful. They enjoyed my performance. We really hit it off. The writer even winked at me! Heaven! I know I booked it! (No, I didn't. They said that to everyone because they were being polite. I was good, but I never heard from them again!)
2. Regret. I could have done that. I should have done this. I would have done that. I go through a series of "ifs" like if I had more time to prepare, if I had known what they were looking for, if their "reader" wasn't so awful, if I had worn the red dress instead of the black, If only I hadn't mentioned this, if only my agent had told me, etc. (It wasn't that bad and the woulda, coulda, shoulda didn't matter. I got a callback!)
3. Agony. OMG! That was awful! That was my worst audition ever! What was I thinking? I'm a terrible singer. I'm totally wrong for the part. They were staring at me with hatred—or pity—in their eyes. I said all the wrong things. I laughed too much. I know my agent will drop me because of this. They're obviously going to book a "name" or someone with more credits than me. I wish I were dead. (I booked the part—a Broadway musical!)
As actors, it's very hard to be objective about our work. Even if we are brilliant, there are many reasons why you don't book that have little to do with your talent and your wonderful audition.
The important thing is to not harm yourself and your psyche after the audition.
It's also crucial that as a professional, you are always 5000 percent prepared or able to wing it if there is no advance notice for preparation. You need to be confident no matter what's thrown at you. It's lame to blame your black dress, the reader, the lack of time to prepare, or the wrong information your agent gave you. A professional rises to the occasion.
So, as a fourth option after any audition follow these steps.
1. Be pleased and grateful you "got in the door." Whatever the audition was for, there are dozens of other actors who didn't get the opportunity so you must believe that you're right for the role and ready for the role—and someone else thought you were too! (Think about who is your advocate—the writer, the producer, the casting director? Remember to thank them and develop the relationship for the future.)
2. Know that no matter what, you did your best work. If it feels like you fumbled then realize that you need to work harder at maintaining poise under stress. (Do yoga, breathing exercises, meditation, run around the block—anything to get rid of stress.)
3. Use the experience as a lesson on what you can do better next time. It'll always be different, but if you don't learn how to adapt you'll never master auditioning! So make a checklist of what you did well and what you can improve on. (Seek out the top "master" teachers who can bring your skills up to a higher level. As an agent once told me, "Don't give them an excuse to say no.")
An acting career is challenging enough without the unnecessary self-blame and negative emotions that haunt you after an audition—whether you get the job or not. So if you lose the part, don't lose the lesson.
As the founder and executive director of The Actors's Market, Gwyn Gilliss provides free monthly info seminars, agent/casting director interview tele-seminars, weekly marketing tips, as well as many coaching programs to help actors break into both the NY and L.A. industries. Gwyn has tremendous success with her private career coaching clients. More than 90 percent get agent representation launching their careers with performances in feature films, Broadway productions, and Emmy-award-winning primetime TV series, such as "The Good Wife," "White Collar," "Grey's Anatomy," "NCIS," "House," "Law & Order," "30 Rock," "Criminal Minds."
Email her to request a free 15-minute career session: coach@theactorsmarket.com.