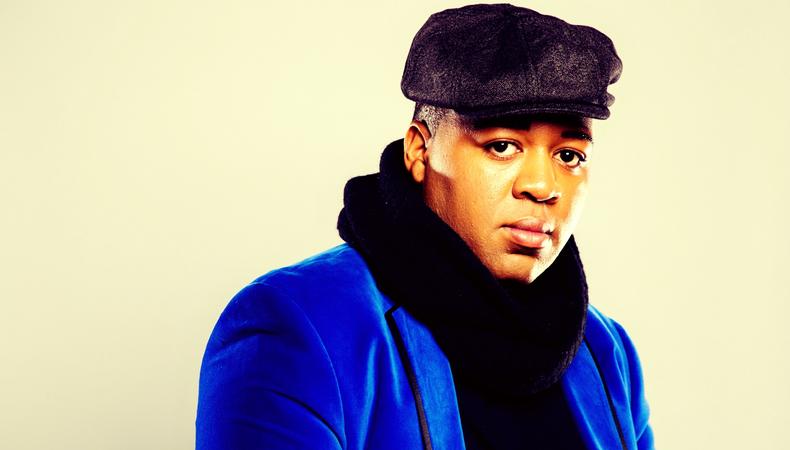 With his feature film debut "The Final Project," Atlanta-based filmmaker Taylor Ri'chard revisits an urban legend from his native Louisiana. Reminiscent of "The Blair Witch Project," the horror film's found footage presentation offers a sense of realism as six college students document their findings at the infamous Lafitte Plantation.
"Growing up, I heard a lot of stuff about it and a lot of, 'I'll bet you won't drive down there at night,' " says Ri'chard. "I was like, 'I'll bet I can tell a good story about this that people will find interesting.' It's such a huge folklore in Louisiana and I thought this would be a good way for me to get into telling horror stories."
After working as a production assistant on the Academy Award-winning HBO documentary "Murder on a Sunday Morning" and as a producer on the New Orleans television show "Where's the Music?", Ri'chard moved to Atlanta in 2004 as a district manager for Blockbuster Video. When the video rental business began to decline, he hit the eject button and decided to pursue his passion for filmmaking. After his 2009 parody of Beyoncé's "Single Ladies" became a hit on Comcast's on-demand service, Ri'chard was able to garner investor interest in "The Final Project." Though it's set in Louisiana, all the filming was done in Atlanta with a local cast.
"I anticipated what was going to happen in Louisiana with the tax credits, so I decided to film in the Atlanta area," he says. "It made more sense to help build the industry where I live. I wanted to invest back into Atlanta because I live here now and wanted to build the relationships that will benefit me going forward."
Working with local acting instructor Nick Conti's Professional Actor's Studio, Ri'chard was involved in every aspect of casting.
"I was sitting in the room, but I let everyone else do the talking because when people find out the director is in the room, they start acting and being someone else," he says. "I wasn't looking for seasoned actors with accolades and know-how. I wanted people that were still finding their way because when you're trying to create a found footage film you really want to sell the idea that it's real. The characters all had a profile, so when these people came in to audition, I was looking for the profile. They didn't find out I was the director until we cast them and I was the one that told them they got the part."
In order to add a sense of realism to the film, Ri'chard gave one of the main characters, Genevieve (played by Arin Jones), his last name. In order to get genuine reactions from the actors, he also gave them some real frights during the more suspenseful scenes.
"All the scare scenes are their real reactions," he says. "Everything they experienced in the house—people standing there that they didn't know were going to be there, people touching them as they ran past. I got real reactions from them. All those screams were real screams. It was in the middle of nowhere and it was pitch black, and all they had was the light from the camera. They were genuinely scared."
Now that "The Final Project" is in theaters, Ri'chard is already working on his next film "Bête en Bois" ("Beast in the Woods"), a psychological thriller about a family cursed by an ancient slave witch. Though casting for that film isn't likely to happen until late summer, Ri'chard wants to remain as involved in that process as he was for "The Final Project."
"It's important to connect with your director, especially if they're also in the beginning of their careers," he says. "This is my first cast and we have a great relationship. I know there were a lot of times where they may have thought this was just a great movie they could put on their reel. But I didn't stop fighting, I kept going and kept pushing. Now I can look at them and say, 'Now you all are part of a theatrically released film.' It's important to keep those good relationships and to support the team around you. And do it because you love it, not because you want to be famous. It's too gruesome of a business to do it for any reason other than love."
Inspired by this post? Check out our Atlanta audition listings!