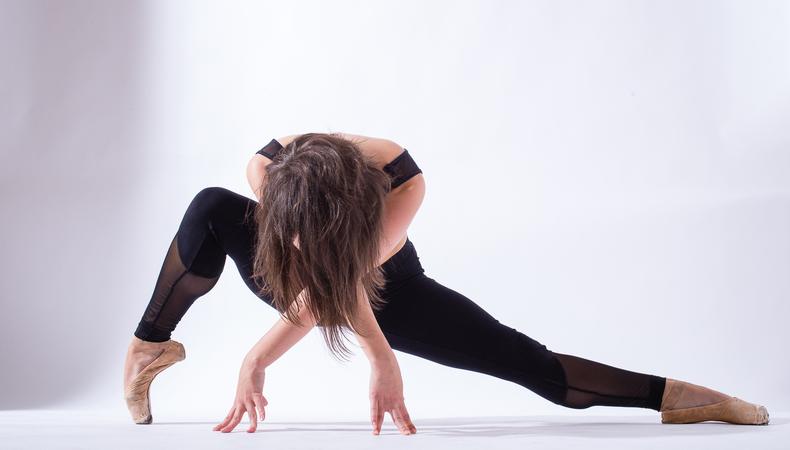 With the L.A. Dance Festival kicking off this month, it's an exciting time of year in L.A. There are opportunities to see many of your favorite female choreographers, including BrockusRED, Rebecca Lemme, Sarah Elgart, The Los Angeles Contemporary Dance Company, and more!
PERFORMANCES
Mark your calendars now! L.A. Dance Festival will take place at Theatre Raymond Kabbaz Mar. 1–3! The festival will celebrate Women's History Month as well as the significant female figures of contemporary dance in Los Angeles. (Tickets: $25)
"Naked," an art happening, will be taking place throughout the month of March. The event will include a dance performance, exhibit, photos, and live music. Come explore the non-sexualized nude form through dance theater by Corina Kinnear. (Tickets: $35)
James MahKween presents "REFLECT: On Love" Mar. 18 at Brockus Project Space. You do not want to miss this jam-packed evening of incredible works by artists including Latrice Postell, Olivia Brown, Jade Opal, Juli Kim, and more! (Tickets: $15)
AUDITIONS
Shade Productions is seeking dancers for an upcoming production. Dancers must have high energy and be able to give a dynamic performance. Rehearsals will begin in May. Auditions will take place Mar. 1 and 3. Submit your materials for details!
Crystal Castle Entertainment is seeking party performers for events and children's parties. Knowledge of and love for fairytale and comic book characters a plus. Must have a car. Submit your materials for consideration.
Stargazer Productions seeks tap dancers for upcoming performances of "Singin' in the Rain." Please submit your materials to set up an audition appointment.
CLASSES + WORKSHOPS
Join Spenser Theberge Mar. 4 at Pieter Space for his upcoming Improvisation Strategies for the individual and group workshop. His experience as a member of the Forsythe Company greatly influences the technique and methods taught in this class. Only $25 for three hours of dance!
Looking for a little release on the weekend? Acts of Matter will be holding an open company class at Live Arts Los Angeles Mar. 10 and 24. This class encourages investigation, problem-solving, and versatility.
Floorwork can be tricky, but progress is possible with Rascal Randi. Join him in class at the Debbie Reynolds Dance Studio on Tuesday evenings to streamline your moves.
EVENTS
On Mar. 1, Art Change US will present Activism Through Movement: A Workshop In Radical Dance at CalArts. Participants will engage in dialogue around arts and social justice, the possibilities of multilateral coalitions between artists, activists, and academics/academic institutions, and more.
Check out Backstage's Los Angeles audition listings!